Why Rachael Ray Skips Vegetable Oil In A Boxed Cake Mix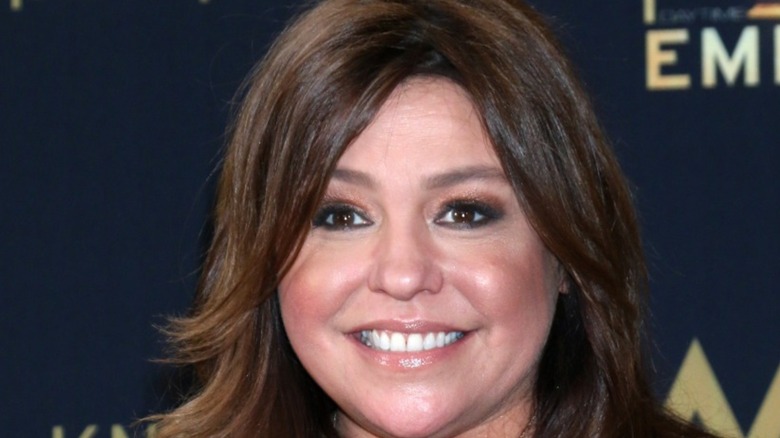 Kathy Hutchins/Shutterstock
Boxed cake mixes were born of convenience and continue to be a popular pantry staple today. There are about as many opinions on how to elevate the finished products using the mixes as there are varieties on grocery store shelves, too.
Cook's Illustrated says P. Duff and Sons started selling boxed mixes for gingerbread in the 1930s as an in-home convenience item. That marketing strategy is seemingly timeless, as Grand View Research valued the boxed cake mix industry across the globe at $1.24 billion in 2018. One person who knows how to make boxed cake mixes taste better is cookbook author and television personality Rachael Ray. If you have a box or two in your cupboard and plan to use it to make some amazing things soon, Ray has a timely tip for you that you shouldn't ignore.
While Culinary Depot Inc. shares that Ray has no formal culinary education, her storied career (via Food Network) is reason enough to heed her advice. In addition to her best-selling cookbooks, Ray's chops as a cook have earned her a spot as one of the most popular food television personalities and head of a successful lifestyle magazine. Among the tips she has shared is why she leaves the vegetable oil in the cupboard when she prepares a boxed cake mix.
Remix your cake mix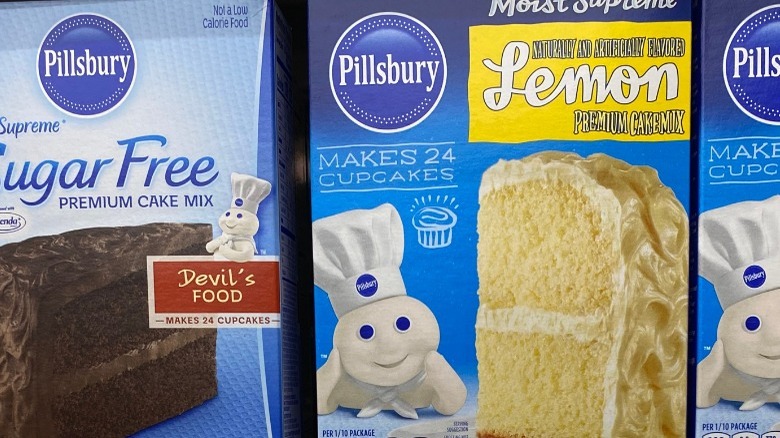 melissamn/Shutterstock
In a video on YouTube, Rachael Ray describes how to upgrade your baking skills with a boxed cake mix hack that she swears by. Ray says that if the recipe on the box calls for vegetable oil, use butter instead. The benefit? She explains that your cake will be "richer and more flavorful." She isn't alone in this opinion, either. Leaf says making this swap "usually improves a cake." Leaf also takes you through the mechanics of the switch. The recommendation is to melt your butter in a measuring cup of identical size to the amount of vegetable oil the recipe calls for so that you are certain to use the correct amount. Leaf directs readers to use a microwave to do that.
As Snack Food & Wholesale Bakery points out, baking is all about chemistry. Doing it successfully requires precise ingredients, measurements, and timing. You don't have to worry about this swap throwing off your cake, though. Leaf explains that both butter and vegetable oil act identically as the necessary fat element in your cake. You shouldn't worry about this suggestion leading to making one of Ray's worst recipes, either. On this matter, you're "butter" off doing what Ray has to say.