Yum Yum Sauce Recipe
The hibachi style meal at Japanese restaurants is a lot of fun, even if it's not exactly how anyone intended hibachi cooking to work in the US. Today, a trip to a Japanese restaurant is a show, with chefs slamming cooking utensils on a scorching hot grill and making flames shoot out of a 'volcano' onion. There are two types of folk that dine at a hibachi restaurant, those that get double white sauce and those that don't know you can get double white sauce. That creamy sauce that makes you say "Yum!" — maybe even twice — goes by a few different names, but there's no denying that it's amazing. It's also super simple to make at home for your own Japanese style cooking.
Gather your ingredients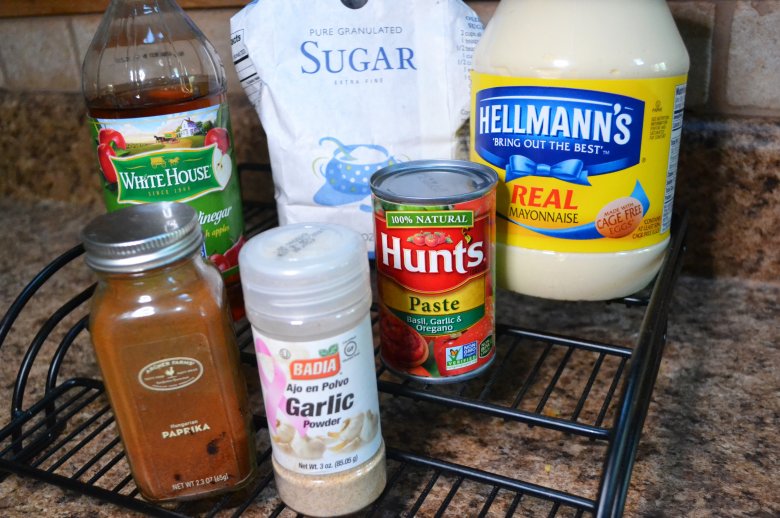 Here's what you need to make your own Yum Yum sauce: Mayonnaise, tomato paste, apple cider vinegar, cayenne, melted butter, garlic powder, sugar, and paprika. The full ingredients list is at the end of this article, along with a step-by-step recipe.
What is Yum Yum sauce?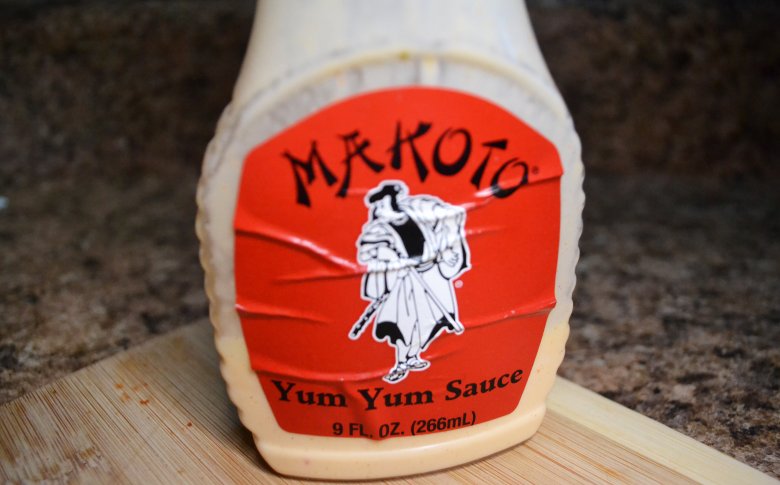 Generally speaking, you think more fish and rice without any creamy sauces when you think Japanese dishes. That makes sense because the sauce with the silly name got its start in America in the early 1900s. In American Japanese hibachi restaurants today, it's a delectable staple. They do sell it in the grocery store, but there's something about that store-bought version that just doesn't seem right; it's close to the one you get at the Japanese joint down the road, but it's just not the same. The secret is that 99 percent of the Japanese restaurants make their own right in-store, and there's something about that freshly made sauce that makes it superior. 
Good luck figuring out what's in it, however. Japanese restaurants don't really like giving out secrets — you can ask but you'll likely just end up with a stern look and a big ole "nope." There are some recipes out there, but if you actually look at four or five of em, you'll suddenly realize that they're all the same. And if you actually make one you'll also realize that it's not exactly right. Sure, it's white — or rather rose colored, but it doesn't actually taste like the one you get in the restaurant. Hold my chopsticks... I got this.
Yep, there's butter in Yum Yum sauce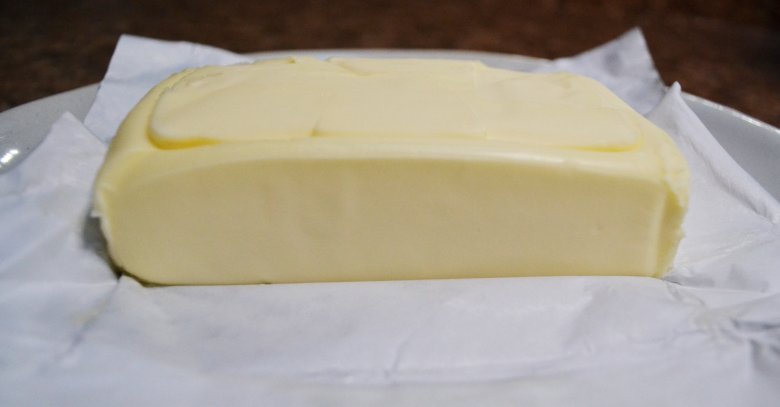 If you had any doubt Yum Yum sauce originated in the west, let me introduce you to butter. An ingredient hardly ever used in Japan, it's crucial to the Yum Yum. In fact, anyone with an intolerance to butter learns that the hard way. We'll need a tablespoon of it, melted.
Don't hold the mayo when making Yum Yum sauce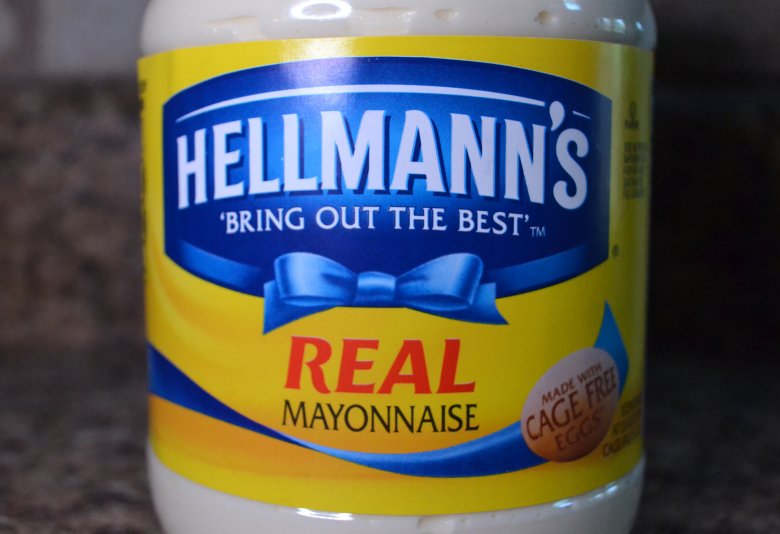 The white to the Yum Yum is the mayonnaise. Really any mayo will work, but obviously the better quality mayonnaise you use the better the sauce will be. So if you have a special preferred mayo go with that — we'll need 1 ¼ cups. That's about the only thing the other online recipes got right.  
There's no ketchup in Yum Yum sauce, we promise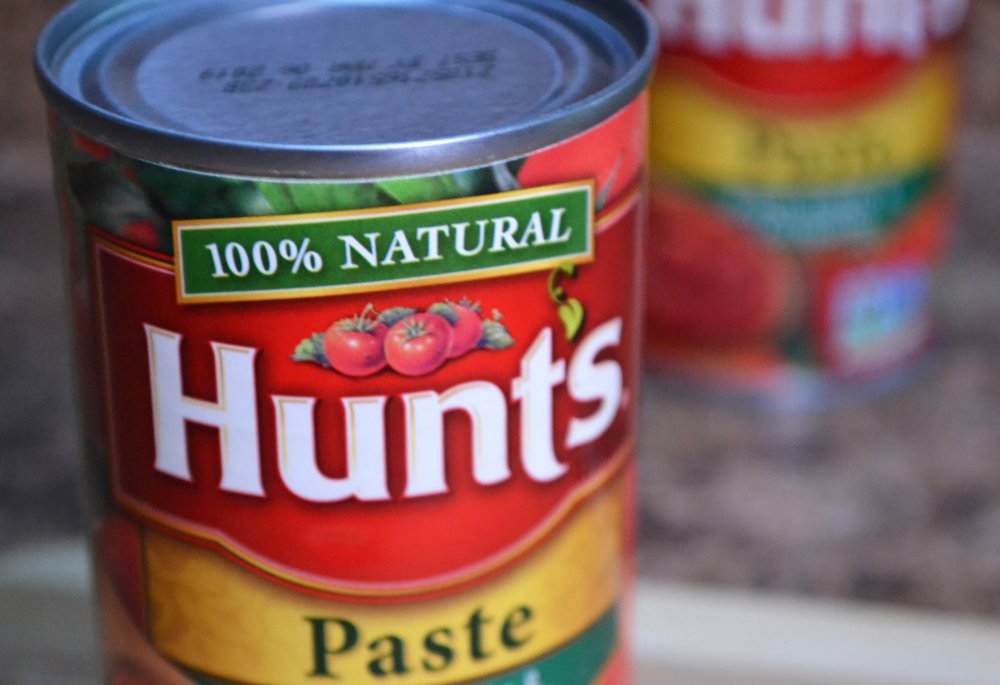 The biggest do not substitute ingredient is tomato paste. If you think you can just flop in ketchup instead, don't. We're making Yum Yum, not thousand island dressing. You need two teaspoons to get the flavor right.
The magic binder in Yum Yum sauce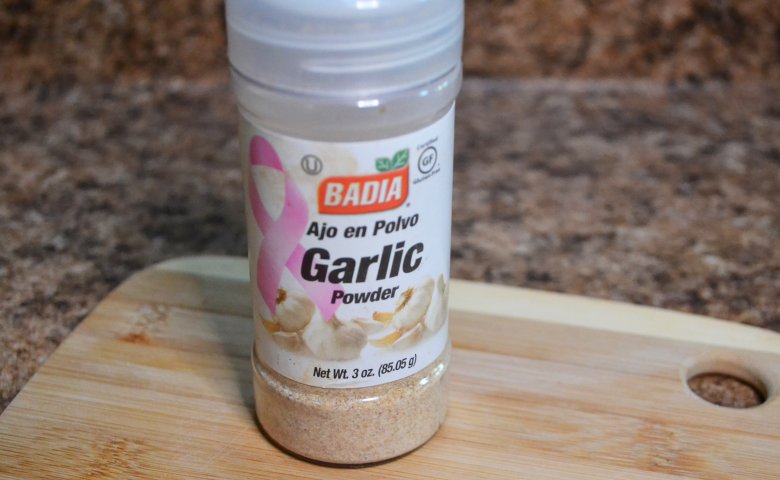 It's our old friend garlic powder. As you may recall, garlic powder is more of a flavor enhancer than straight up garlic flavor in a lot of cases. You can taste some garlic, but really what we're looking for is something to assist the overall flavor here, and garlic powder is the key. We need a teaspoon of garlic powder to get everything tight in the final flavor.  
Add some sugar to your Yum Yum sauce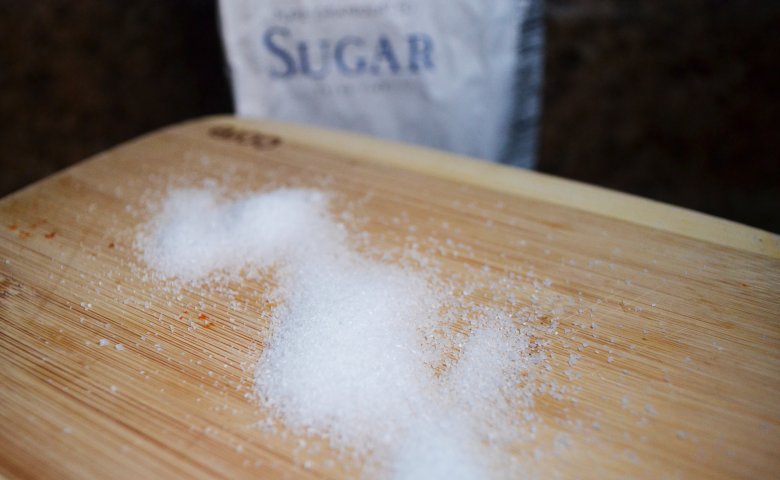 Sugar is a common and crucial ingredient in Japanese cooking. Similar to garlic, don't think of it as sweetness, but as a binder and a way to counter the acid from the tomato paste. Tomatoes and sugar go together well when you want the tomato flavor without all the stinging bite. A teaspoon of sugar is all we need to cut the acid but still give us the tomato flavor we want.   
Which paprika goes in Yum Yum sauce?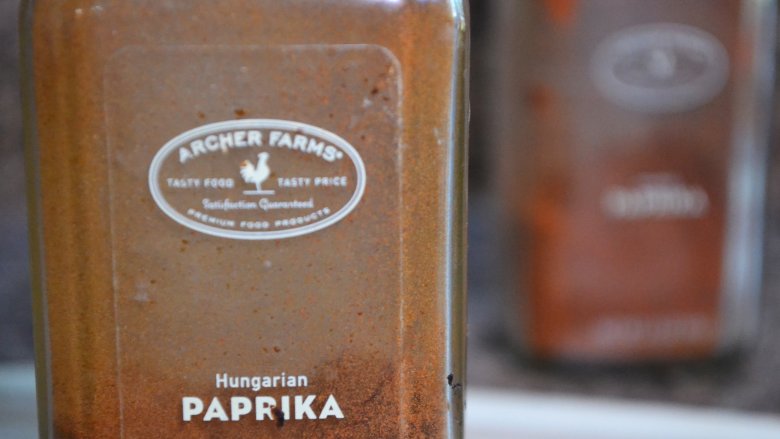 There are a few different types of paprika, ranging from sweet to smoky. The one you certainly do not want is smoky, which (obviously) will bring a smoky flavor to any dish. Spanish paprika is generally pretty mild and not very intense, especially when compared to Hungarian paprika. If you can get it, grab some Hungarian paprika and add ½ teaspoon; that will provide a rich, sweet flavor to the white sauce that we want.
The tiny bit of heat in Yum Yum sauce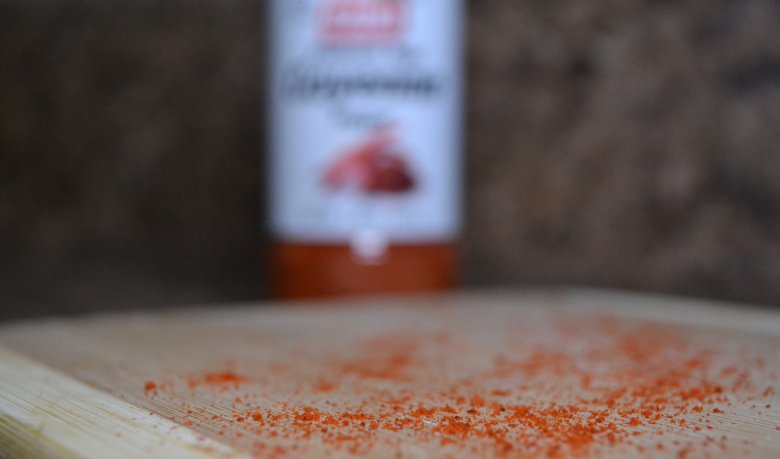 The online guides say "a dash" of cayenne pepper. One man's dash is another man's half bottle. How much cayenne do you need? About ¼ teaspoon will do the trick, which is more than a dash — if you ask me. You undoubtedly need the cayenne, however. That's the key to getting the flavor spot on. If you're thinking you're fine with extra paprika, that's not how it works. Tthat's not how any of it works. Paprika and cayenne are two different spices, and cayenne packs more punch. Let's just say you were going to make a "spicy" Yum Yum – which they do sell in bottles at the grocery store.  What you'd do is increase the cayenne to more than the paprika to get the heat. We aren't doing that here, but just throwing it out there in case you like to live on the temperate side.  
That extra ingredient everyone ignores in Yum Yum sauce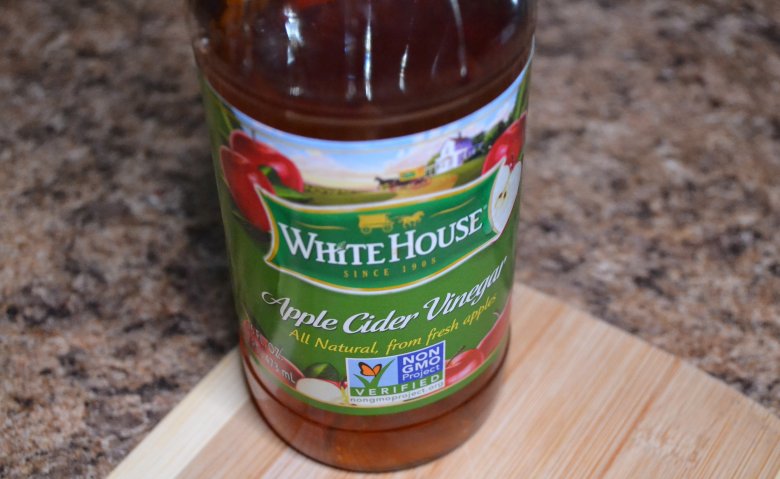 This is the one that everyone else misses. Apple cider vinegar is without a doubt in there — and if you don't believe me just grab a bottle of that stuff they sell at the grocery store, it's listed in the ingredients. We don't need a lot; just a tablespoon of apple cider vinegar will get us that little extra bite that makes it a perfect match. If you don't think that's enough, just remember, we're not making a barbecue sauce, we're making an Asian sauce. The vinegar is there as a supporting player, not taking the lead.   
There's water in Yum Yum sauce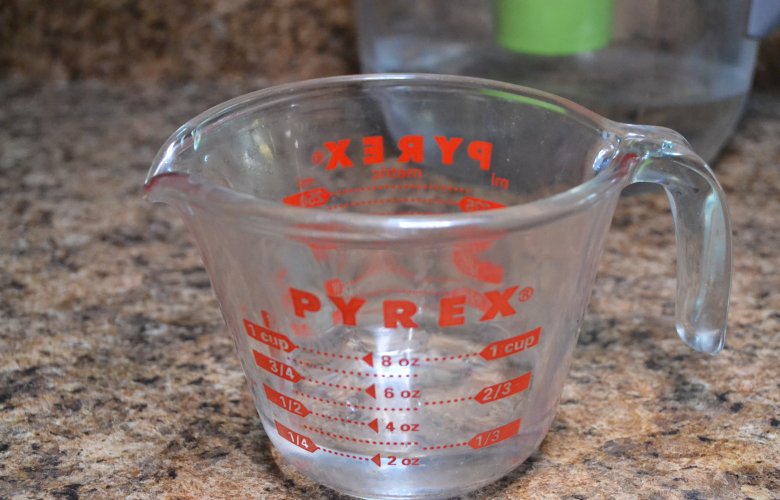 Don't skimp on the water!  You might think that water in a sauce like this isn't necessary as it will naturally thin the sauce, but the Yum Yum sauce is not supposed to be thick. You'll need a quarter cup of water and a tablespoon to get the proper consistency. 
If you like your sauces thicker, you can leave out the tablespoon. There are some of you out there that like the sauce to really stick to the food, and that's okay. But for the real consistency, add the tablespoon.  
Time to combine your Yum Yum sauce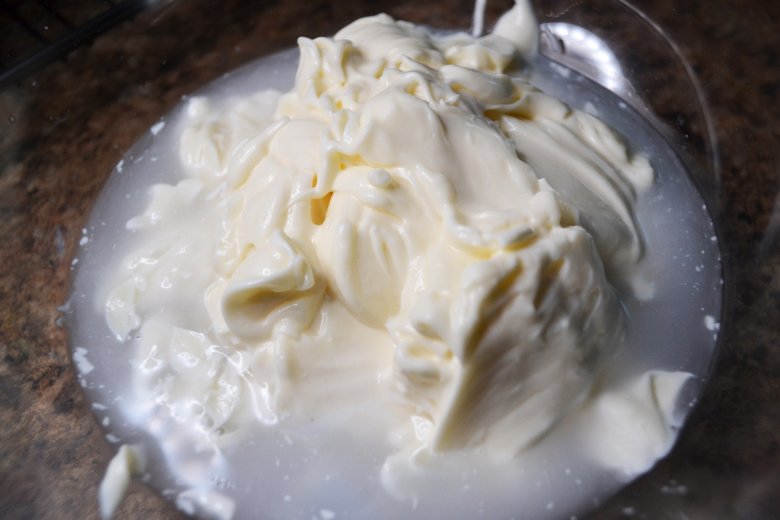 The order doesn't really matter, but we need to get everything in a bowl. Let's start with the water and the mayo. It'll look like sour cream that you left out too long — as you can clearly see — but that's OK. To that add the tomato paste, garlic powder, melted butter, sugar, and paprika. Give it a nice, hearty stir to get all the flavors distributed.  
How much do I mix the Yum Yum sauce?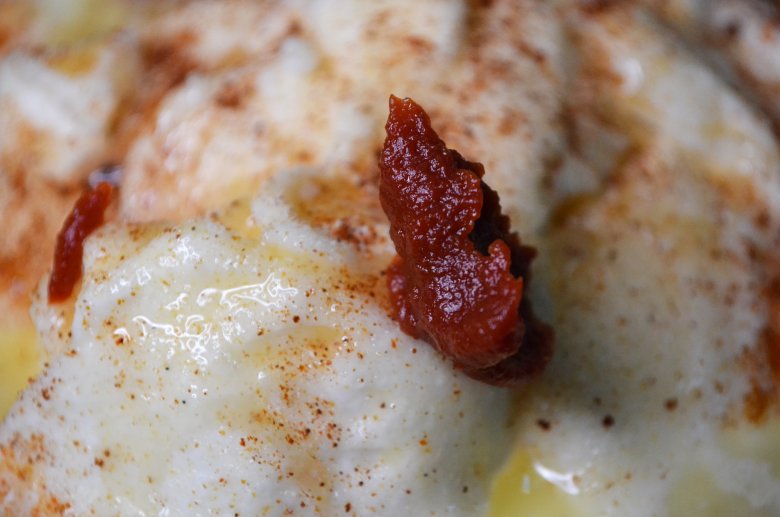 The proper mix time is "when you don't have tomato paste lumps." See that? That's the thing you don't want to see. That could take a few minutes (really!) — but you want to break up the tomato paste as much as you can. The more you break up the paste the darker the sauce becomes; you're looking for an almost pinkish hue to the sauce if you really incorporate all the tomato paste evenly — but not too pink, the overall color needs to be white. Maybe like a sunset white? Is that even a color?    
Let the Yum Yum sauce rest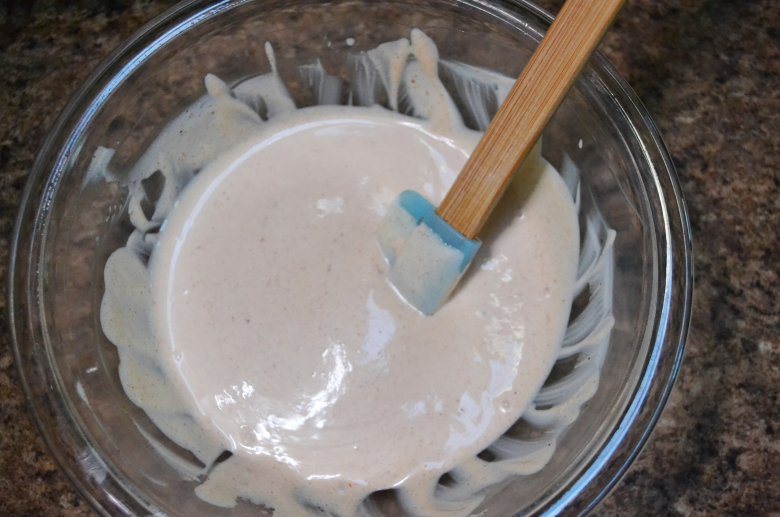 And then take a break. Plant that mixed up Yum Yum in the refrigerator. How long does it need to rest? At a minimum, six hours. Yes, really. The sauce can rest for 24 hours if you have the ability to make it a day ahead, but realistically, you can make this in the morning, go to work, and come home and cook up some vittles and have it ready to go. If it's a weekend, just wait six hours. Speaking of vittles...
What goes with Yum Yum sauce?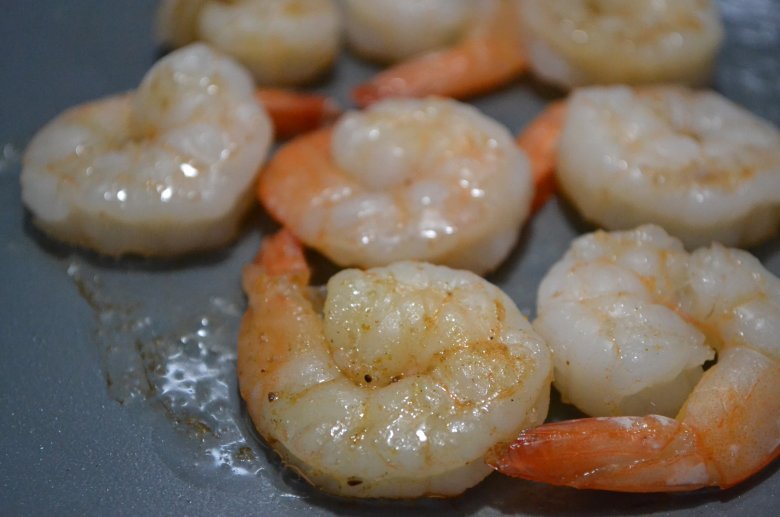 White sauce goes with white meat. That's not a hard and fast rule, but think chicken, shrimp, scallops — you get the idea. For this, we're going to make a standard chicken and shrimp stir fry, which is just chicken and shrimp cooked up in soy sauce. Simple but effective.  
How close is our Yum Yum sauce?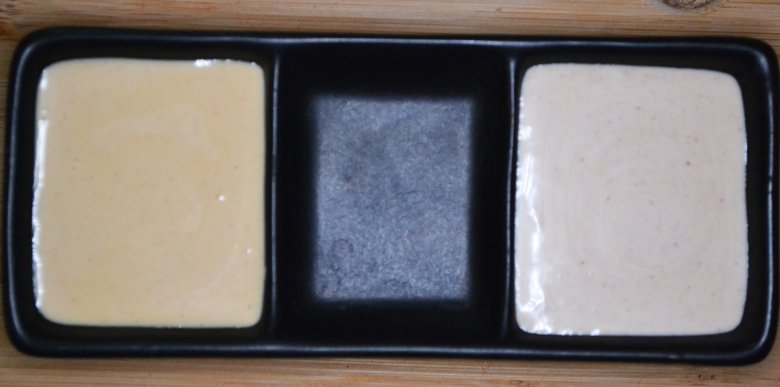 To compare it, you have two choices; get some to-go (or leftover) Yum Yum sauce, or buy a bottle. I bought a bottle. The flavor is much more intense and vibrant than the bottle — just like the stuff at the restaurant. It's a little brighter than the bottled stuff but don't let that orangish glow on the left (the bottled stuff) fool you; that's not more spice from the bottle. This has a great smooth taste and really compliments the food. This is another simple recipe that should keep you from buying the bottled stuff and open your Asian night to new avenues you didn't think about before.  
Yum Yum Sauce Recipe
That creamy sauce from your favorite Japanese spot, Yum Yum sauce, is easier to make than you think.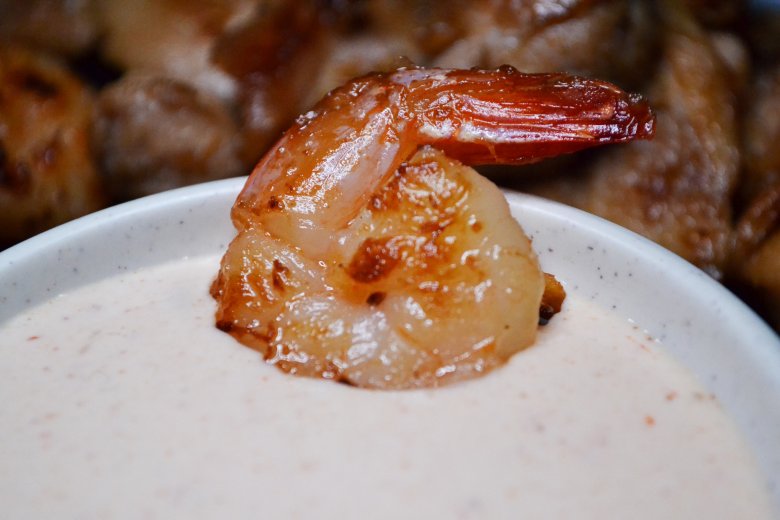 Ingredients
1-¼ cup mayonnaise
¼ cup water
2 teaspoons tomato paste
1 tablespoon melted butter
1 teaspoon garlic powder
1 teaspoon sugar
½ teaspoon paprika
¼ teaspoon cayenne pepper
1 tablespoon apple cider vinegar
Directions
Combine ingredients in a bowl, and mix thoroughly until the tomato paste is incorporated throughout.
Refrigerate sauce for 6 to 24 hours.
Serve with your favorite Japanese cuisine and enjoy!
Nutrition
| | |
| --- | --- |
| Calories per Serving | 357 |
| Total Fat | 39.0 g |
| Saturated Fat | 6.8 g |
| Trans Fat | 0.1 g |
| Cholesterol | 23.9 mg |
| | |
| --- | --- |
| Total Carbohydrates | 1.6 g |
| Dietary Fiber | 0.2 g |
| Total Sugars | 1.0 g |
| Sodium | 293.3 mg |
| Protein | 0.2 g |