Here's How Texas Roadhouse Is Really Doing With Rising Inflation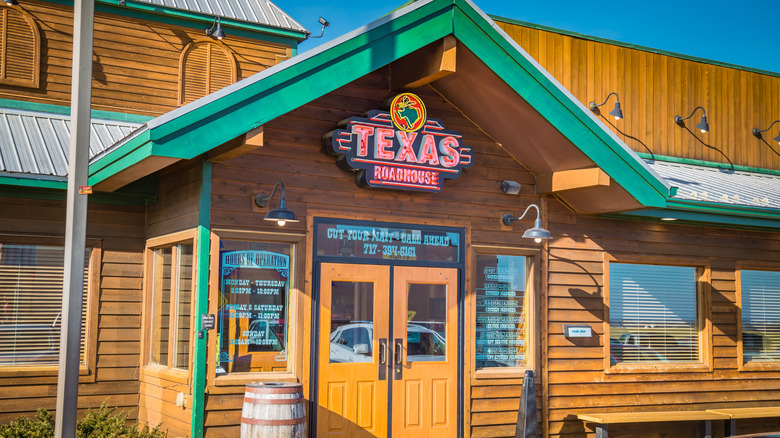 George Sheldon/Shutterstock
The untold truth of Texas Roadhouse is that it's not a single restaurant concept, but rather three. The first to launch in 1993 was Texas Roadhouse, the company's eponymous casual steakhouse concept, per Louisville Business First. Bubba's 33, a slightly more casual concept with a focus on burgers and pizza, opened in 2013, per Forbes. And Jagger's, a fast-casual concept restaurant, was launched in 2014, via Nation's Restaurant News. As of June 28, 2022, the company operates 678 restaurants, "including 637 Texas Roadhouse restaurants, 37 Bubba's 33 restaurants, and four Jaggers restaurants," per Investor Relations, which says the company is in growth mode. In fact, new locations have been popping up throughout the nation, per Livingston Daily and a company press release dated July 28, 2022.
But things are seldom as they seem, especially in business, per Chris Cordaro, Chief Investment Officer at wealth management firm, Regent Atlantic. Cordaro believes a good investor is curious and willing to peek beneath the hood at what really may be driving a company's performance – regardless of how it may appear on the surface. Cordaro wasn't referring to a particular company. But we think that what's happening behind the scenes at Texas Roadhouse offers an apt illustration. Its business is booming, per CEO Jerry Morgan in a July 28, 2022 earnings call (via Seeking Alpha). But earnings? Not so much. And the reason comes down to one word: inflation.
Inflation's eating into Texas Roadhouse profits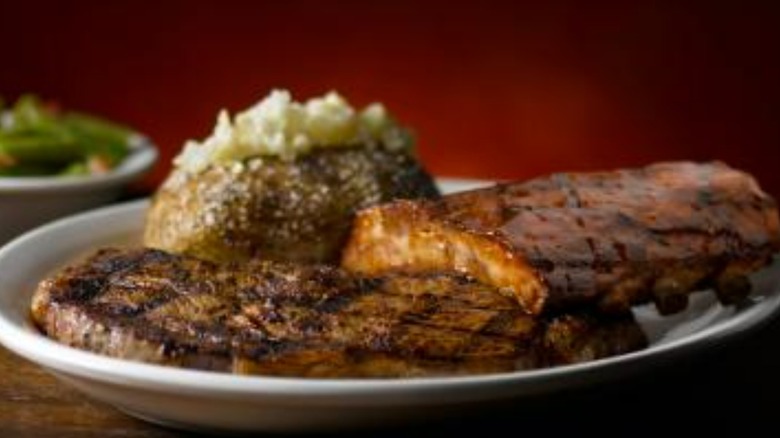 Texas Roadhouse
On July 28, Texas Roadhouse announced financial results for the first quarter and first half of 2022, per a company press release. While sales increased significantly (7.6% at company-owned locations and 6.2% at franchisee-owned locations), the chain's earnings have been decreasing steadily over the same time period, per Seeking Alpha. So, how is it that sales can be up while earnings are down? 
The first thing to understand about earnings is that they represent profit, or the difference between the dollar amount of actual sales and the dollar amount of actual expenses, according to Exceptional Services Agency and Investopedia. When sales rise, but earnings fall, the reason is almost inevitably an increase on the cost side. Indeed, Texas Roadhouse's costs are way up, thanks to uncontained inflation. According to The New York Times, consumer prices are up 9.1% from early July 2021. For Texas Roadhouse, however, the "steaks" are even higher. 
According to Seeking Alpha, commodity inflation was up 11.8% for the second quarter of 2022 and 14.4% for the year-to-date; while some commodities have been coming down in price (per WSJ), that isn't true of the one Texas Roadhouse relies on above all else: beef prices. Making matters worse? Whereas some companies are willing to pass the wages of inflation onto consumers, Texas Roadhouse has expressed reluctance. Nice for the consumer, yes, but not necessarily so great for Texas Roadhouse's current outlook.