Rachael Ray Can't Get Enough Of The Goat That's Named After Her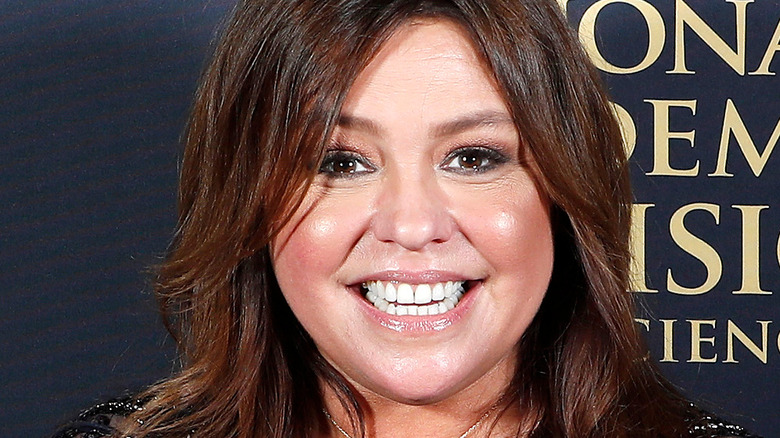 Joe Seer/Shutterstock
Celebrity chef Rachael Ray may be known as the GOAT of family-friendly recipes, but she's now giving the phrase a whole new meaning with her newest furry friend. Earlier this month, Ray delighted fans when she highlighted farmer Kate Johnson and her herd of goats on the "Rachael Ray Show." Johnson's goat farm in Longmont, Colorado, is as famous for its artisan cheese as it is for its uniquely named animals, including one very special goat named Rachael Ray. 
Johnson started her goat farming career 12 years ago, when her daughters expressed an interest in showing dairy goats for their local 4-H club. After her daughters moved away, Johnson needed to find a way to reinvent her family's goat farm. "I decided, well, if I turn this goat business into a cheese business, maybe I can keep the goats," Johnson explained on the "Rachael Ray Show." With a crew of 15 on her hands, the farmer also needed to come up with a way to give each goat a unique name, something she says is one of her favorite parts of raising the animals. The Johnson family uses themes to name their goats and chose to call the matriarch of their celebrity chef creatures none other than Rachael Ray. Before skyrocketing to internet fame, Rachael Ray the goat gave birth to two other celebrity chef goats, babies Bobby Flay and Emeril Lagasse. 
Rachael Ray actually has a special connection with goats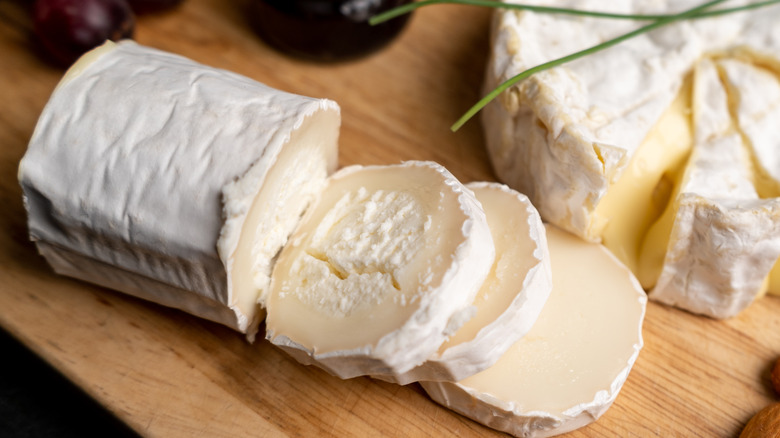 Wenkang Shan/Shutterstock
Johnson's goats aren't just cute barnyard pets, however: They also play an important role in her family's business. Instead of selling the cheese she makes from her celebrity chef goats, Johnson uses it in her artisan cheesemaking classes at the Colorado farm (via The Art of Cheese). Aspiring fromagiers can join Johnson on what she calls "The Goat Experience," during which they learn the art of Chevre by creating their own goat cheese logs complete with a custom flavor. After indulging in their homemade cheeses, students are treated to a guided tour of Johnson's farm, where they can meet Rachael Ray and the rest of the goats.
Rachael Ray (the real chef, that is) has talked in the past about her love of dairy goats on her daytime cooking show. During a segment on the series, Ray credited her upstate New York heritage for her interest in goat farming, sharing that she has gotten into the activity at her home. "I started with a huge farm a couple of years ago in our backyard, so goats are really important to me," she said. Given Ray's love of goats, we're sure she'd love to join one of Johnson's cheesemaking classes and meet her namesake goat for herself.