What Happened To Echo Valley Meats After Shark Tank?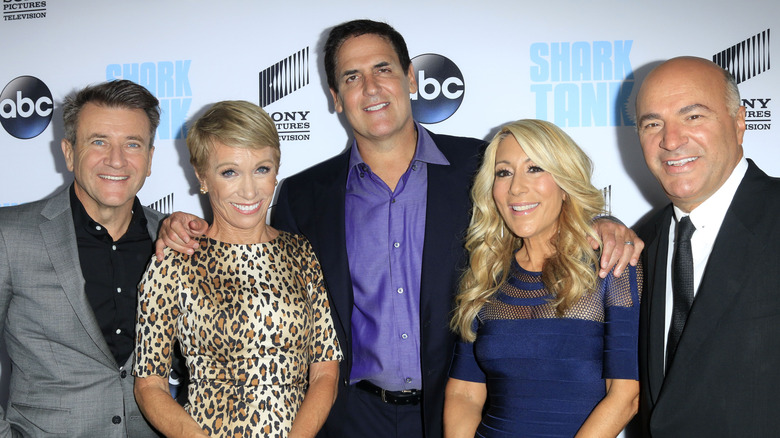 Kathy Hutchins/Shutterstock
Echo Valley Meats started out in 1998 as your everyday local retailer. But founder Dave Alwan, a third-generation cattle farmer, had a bigger vision than just being local. His goal was to bring the Illinois-based Echo Valley Meats to the entire United States.
When Alwan appeared on "Shark Tank" Season 4 in 2013, he told the Sharks, "We specialize in that old-fashioned butcher shop quality and deliver the most delicious meats from the farm to the table nationwide." The products are gift baskets containing different types of meat, ranging from cold-cut sampler boxes to packages of quality steaks.
At that point, he had been attempting to develop the mail-order side of his business for 10 years and said that his marketing had been mainly word-of-mouth.  Alwan wanted to partner with one of the Sharks to "take the business to the next level." He told the Sharks he was seeking $300k for 20% equity, according to the Shark Tank Blog.
What did the Sharks think?
The Sharks loved the sample meats founder Dave Alwan gave them to try but were shocked to hear that his profit margins were so low. The year prior to Alwan's first appearance on the show, Echo Valley Meats grossed $1.2 million, but he estimated the net profit to be around $25k. He backed himself up by saying that he owns all of his equipment outright and does not owe creditors anything. However, when the Sharks asked him to estimate the profit for the following year, he replied with "around $55k." "Why is the profit so low?" the Sharks asked him.
Alwan then admitted to the Sharks that he didn't fully understand how to market his company, which made them worry the $300,000 investment would be a risk. "You're coming in unprepared, I'm out," Mark Cuban told Alwan.
However, not getting an initial "Shark Tank" deal didn't deter him in the least. Not only did Alwan receive an uptick in sales from his appearance on the show, but he also set about seeing how he could improve. This move impressed the Sharks so much that Alwan was brought back to pitch again in a 2015 "Featured Update," per Shark Tank Success.
Back in the Tank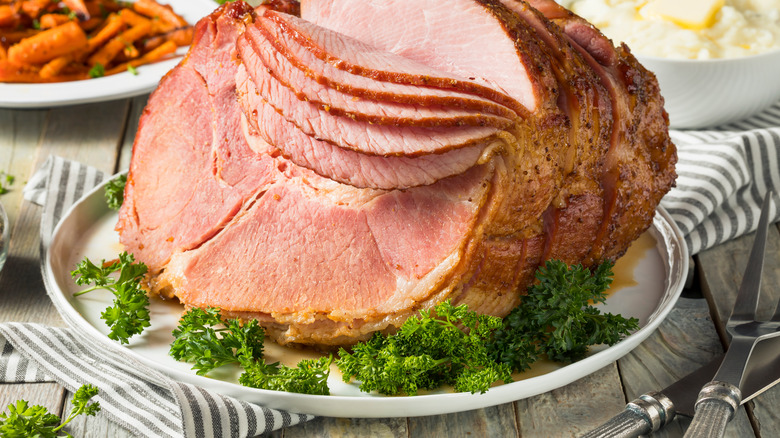 Brent Hofacker/Shutterstock
A year and a half after his first "Shark Tank" appearance, Dave Alwan pitched the Sharks again during Season 6. He said that after he failed to get a deal the first time, he knew he needed to work on his business plan. 
This time, he sought only $150k for 20% of the business. Alwan realized that the only side of the business he really needed to scale was the mail-order side, and since his last appearance, he had split that side of Echo Valley Meats into its own entity. After listening to Alwan's pitch, Shark Daymond John said, "You have your numbers down this time." The Sharks were impressed, and Alwan walked away with a deal from Mark Cuban for a $150k investment and a 25% stake in the business. According to the Shark Tank Blog, Echo Valley Meats made "Shark Tank" history as one of only three businesses — up until Season 6 — to have been invited to pitch for a second time. 
Today, Echo Valley Meats' growth continues at a steady pace. Go Banking Rates reported in October 2021 that annual revenue for Echo Valley Meats is between $5 and $10 million. The company has expanded its product range with gift baskets, cheeses, and twice-baked potatoes. All of the company's products are vacuum-sealed and transported in freezer totes with dry ice and boxes for protection. (Shipping is only available within the continental United States.)