The Troubling Accusations McDonald's Workers Are Making About The Company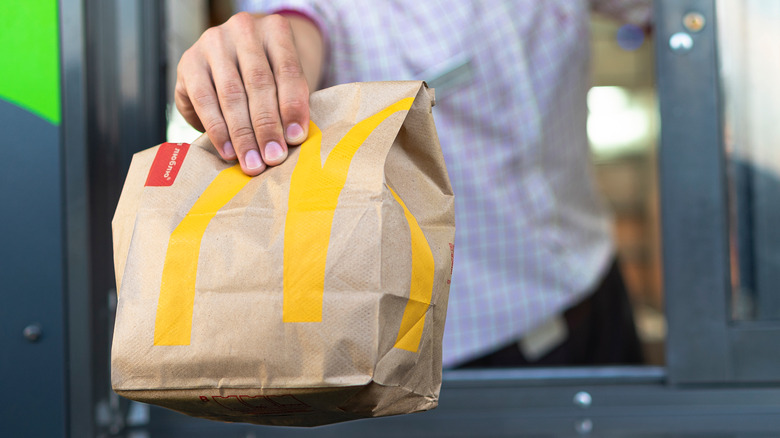 Gargantiopa/Shutterstock
McDonald's might have a very clear, very public policy that protects its workers against sexual harassment from peers, suppliers, and even guests. However, it looks like the chain's zero-tolerance policy — and the promise that there would be no retaliation "for raising concerns or complaints" — has failed to stamp out a number of incidents. This year alone, the company has been fined millions of dollars in settlements, per Reuters.
In the latest incident, Rosalia Manuel, a 24-year McDonald's veteran said she had been fired from her job after she reported the harassment of a fellow worker, per The Guardian. Manuel's co-worker was said to have been the subject of unwanted attention from a male co-worker who was related to a manager. When Manuel reported the harassment to the fast food company's corporate HR division, the manager got angry, and subjected both Manuel, and the victim, to retaliatory behavior, which is forbidden under McDonald's sexual harassment policy. "They started messing with us. They started getting on top of us, writing complaints for any little thing," Manuel told The Guardian. Both were eventually fired. 
Manuel said, "They want us to be quiet. I want people to know what's going on, how they are exploiting us, and at the same time they're saying something else in their promotions." She has since gone to the Equal Employment Opportunity Commission with a formal complaint.
McDonald's claimed to have tightened sexual harassment policies in the past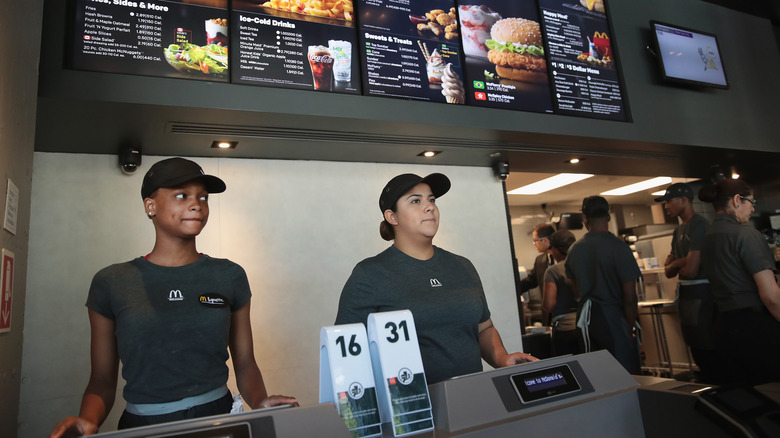 Scott Olson/Getty Images
The incident, which counters McDonald's claims that it has undertaken reforms at its stores, is just the latest is a series of similar cases, The Guardian notes. These lapses have thus far resulted in a $1.6 million fine which was imposed on one McDonald's franchisee in July, after a manager groped and made sexual comments in front of other co-workers, which included teenagers, as well as a separate $1.5 million fine paid by a franchisee in Michigan to a hundred female workers who were reportedly sexually harassed by one manager per Reuters. The Guardian says these incidents are not limited to the United States alone, since reports have also been filed in Brazil and France.
In 2019, Reuters says 25 lawsuits and regulatory charges were filed against the fast-food company for turning a blind eye to both sexual harassment and retaliatory actions against workers who tried to speak up. At the time, the company said it had worked on its harassment policies by training both frontline workers and franchisees; it also said it had set up a complaint hotline. Chief Executive Steve Easterbrook said at the time that the company "is sending a clear message that we are committed to creating and sustaining a culture of trust where employees feel safe, valued and respected." Three years later, and message still appears to have failed to reach the front lines.