The Bizarre Rule Coming To The New Southern Charm Restaurant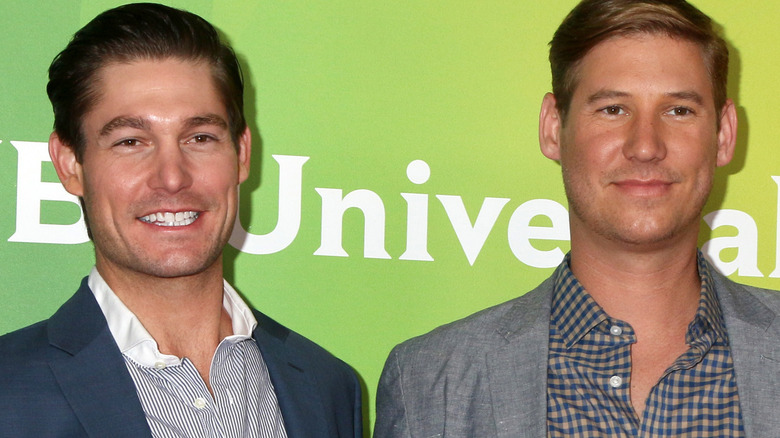 Kathy Hutchins/Shutterstock
Craig Conover and Austen Kroll are all set to come to the Big Apple. The Southern Charmers are bringing their signature style and partnership to a Manhattan restaurant slated to open this fall. Conover had initially pitched the idea to Kroll, but Kroll wasn't immediately sold. Per People, he told Conover, "I think the bright lights of the West Village are blinding you," possibly referencing not only the city itself, but also Conover's girlfriend, NYC resident Paige DeSorbo. 
Time and friends eventually wore down Kroll's resistance, and now he is firmly on board, sharing his excitement about the project on social media (via Bravo TV). The new restaurant, called Carriage House, will be located on West 10th Street in New York's West Village neighborhood and is set to open in mid-October of this year, Gotham reports.
While neither Conover nor Kroll has a truly culinary background, they've pursued non-television ventures before: Conover owns home goods company Sewing Down South, and Kroll is the founder of King's Calling Brewing Co., both in Charleston. For their Carriage House project, the duo has teamed up with chefs and restaurateurs Philip Testa, Chris Maier, and Jordan Andino. 
'There's no photography allowed,' Conover says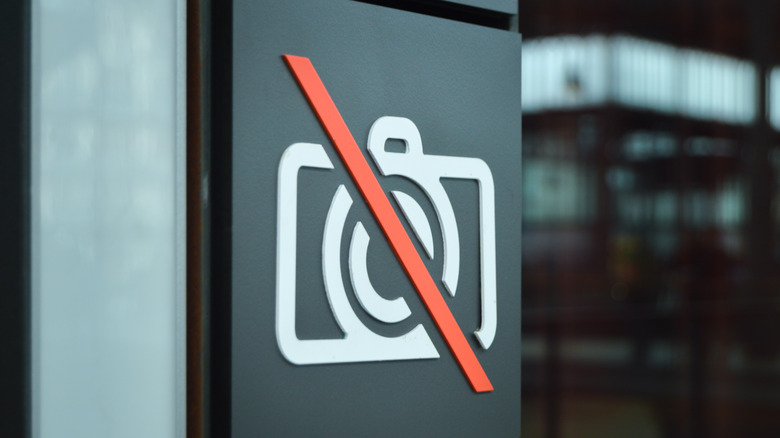 Anna Olortegui/Shutterstock
While Carriage House is inspired by the past, it won't be serving up traditional Southern comfort foods, instead focusing on "re-imagined childhood classics and dishes from the bygone era," according to Gotham. That means modern, cheffed-up versions of humble eats like tuna casserole and peanut butter and jelly. The setup of Carriage House aims to be unique, as well; three different dining rooms will serve up their own menus and atmosphere. Plus, in speakeasy fashion, there will be no sign outside the door proclaiming the restaurant's existence (when you know, you know).
Perhaps Carriage House's most surprising aspect of all, however, is an unexpected rule — and it's not a question of dress code etiquette. Conover told People, "There's no photography allowed — you can just enjoy yourself." The eatery apparently aspires to provide a fully immersive dining experience, which must be too easily disrupted by the snapping of pictures of the meal or fellow patrons. Conover didn't elaborate on the rule further, but it could have been inspired by the brasserie's nouveau-retro vision, as a meal without Instagram-Storying really does feel like eating in another era. Add an 1800s townhouse setting and some craft cocktails to the equation, and Carriage House evokes an adult version of your childhood culinary memories.