The Ongoing Mystery Of The $21K Cadbury Chocolate Heist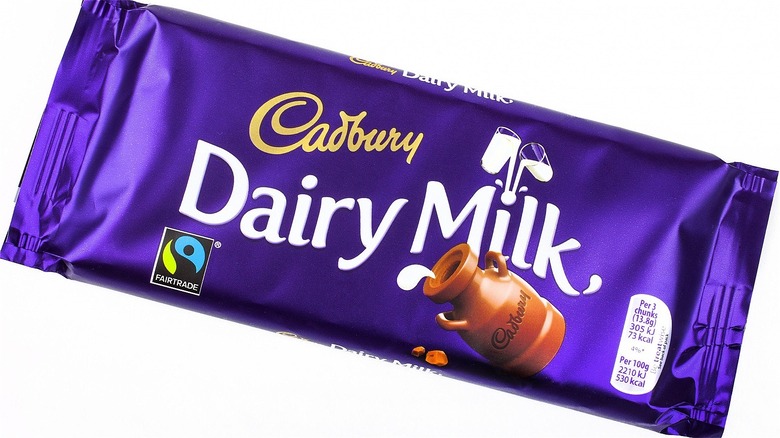 chrisdorney/Shutterstock
One might think of iconic street food Jalebi – those swirl-shaped rings of syrup-coated batter, popular throughout West and Southeast Asia — as one of India's most beloved confections. That may be true for the country's national desserts, but when it comes to British-imported treats, nothing gets quite as much fanfare as Cadbury chocolate. "Cadbury is in our blood," the owner of a small Chennai chocolate business told Priya Krishna for The New York Times. "It is a completely Indian product to us." Citing a 2019 market report from Mintel, Krishna adds that Cadbury consistently brings in more than half of all chocolate sales in India.
The brand is such a hot commodity that one person was willing to commit a felony to get their hands on a boatload of it. Food Beast reports that the suspect — who remains at large — nabbed upwards of ₹17 lakh (that's more than $21,000) from the warehouse of a Cadbury distributor in India's Uttar Pradesh earlier this month. 
The suspect is still at large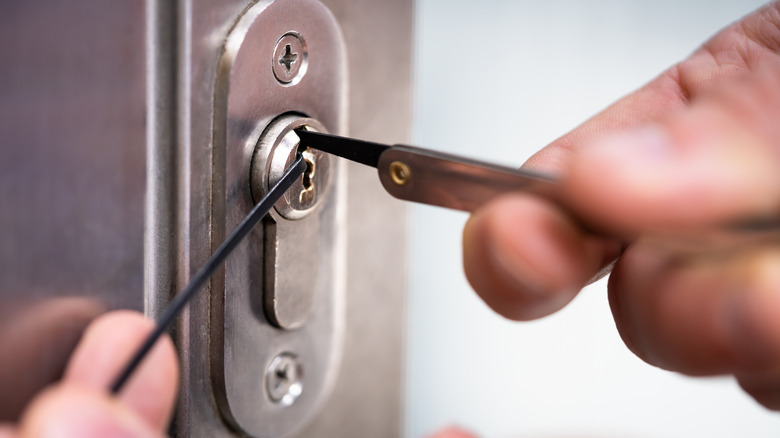 Andrey_Popov/Shutterstock
Approximately 150 cartons of Cadbury chocolate bars went missing from the warehouse of a local distributor in the northern Indian city of Lucknow on August 8, 2022, Food Beast reports. According to a police report shared by Hindustan Times, the suspect(s) cleared out the entire inventory and removed the security cameras, slipping out of sight before anyone could catch them. One witness claims to have heard a pickup truck approaching the site on the night of the crime, but assumed it was the owner picking up some of their own boxes.
The timing of the theft puts the distributor in a particularly tough position. With Diwali on the horizon, Cadbury sales will soon shoot through the roof as people across India celebrate the changing season with their favorite milk chocolate treat (per The New York Times). Rather than keeping it all for themselves, it's likely that the culprit is planning on moving their newly acquired goods during the festival of lights. Or, perhaps they got word of England's June shortage of Cadbury's popular ice cream cone product 99 Flakes (per the Metro) and are predicting a similar fate for the brand's milk chocolate bars. For now, the mystery remains unsolved.