Amanda Freitag Just Landed A New Cooking Competition Show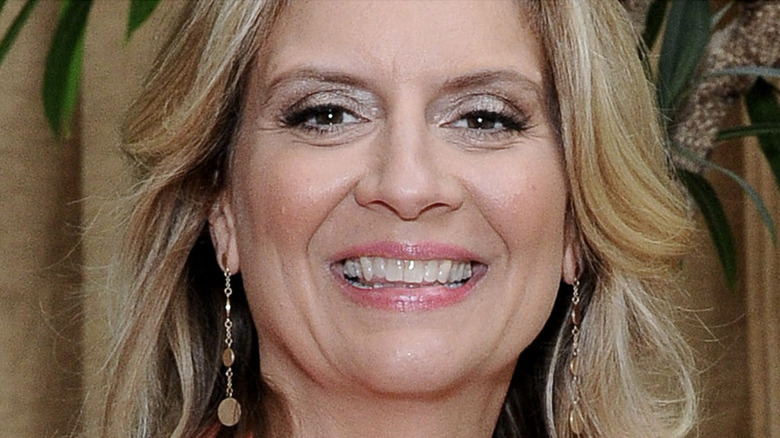 Daniel Zuchnik/Getty Images
As a regular judge on "Chopped," cookbook author and celebrity chef Amanda Freitag is all-too-familiar with the mechanisms of a good cooking competition show. In addition to her time on the judge's panel, Freitag has used her Paris-trained cooking skills to battle against the likes of Bobby Flay on "Iron Chef America" and Alex Guarnaschelli on "The Next Iron Chef: Redemption" (per Food Network). 
Following the success of her YouTube series "Easy AF," where she demonstrates simple recipes (like seared chicken breasts) and essential kitchen skills (like how to use a knife), Freitag is gearing up for a new TV show. According to an August 23 announcement from The WorkShop Content Studios shared by RealScreen, "Chef Swap at the Beach" is slated for an October 1 premiere on Cooking Channel. Read on to find out everything we know about the series so far, including its fellow producers and judges. 
Competition is coming to Myrtle Beach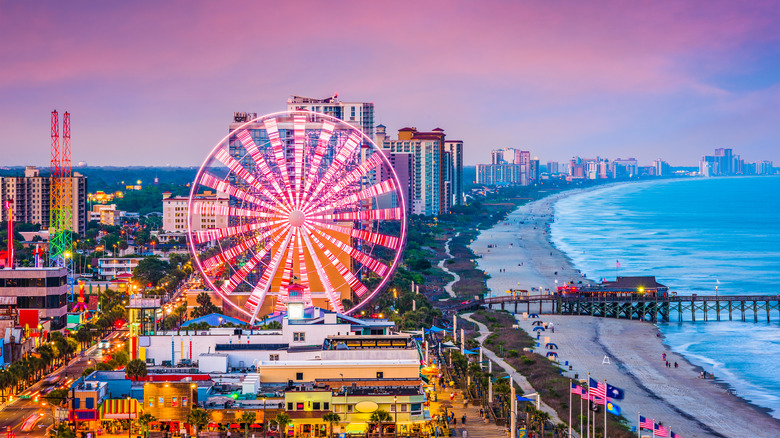 Sean Pavone/Shutterstock
Amanda Freitag's new Cooking Channel show "Chef Swap at the Beach" will trade in an intimidating indoor kitchen studio for South Carolina's scenic Myrtle Beach, which includes 60 miles of sandy shores. Co-produced by Keystone Pictures, the show will see Freitag front and center as she "seeks to uncover hidden gems and highlight the best culinary talent in town," per RealScreen. 
We have no doubt that it would be pleasant to watch Freitag leisurely sample the culinary wares of the resort town, but this is a competition show, after all. In each episode, two head chefs from local restaurants will trade kitchens and try to create the best dish while navigating the "unfamiliar surroundings" that are their rival's professional digs. To make the stakes even higher, each chef will be challenged to create their opponent's signature dish. Freitag will share judging duties with Dylan Foster and Johanna Wilson Jones, who both will offer their expertise as residents of Myrtle Beach.