The She-Hulk Scene That Has People Questioning Cheetos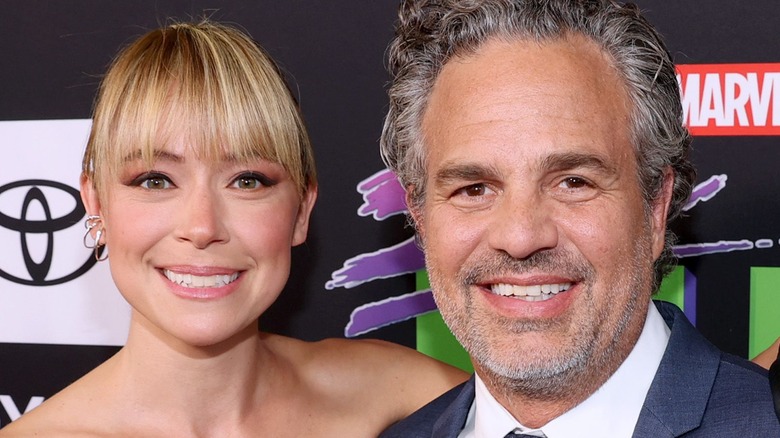 Jesse Grant/Getty Images
Certain foods come at a price, and everyone knows that the price of eating Cheetos is the inevitable orange fingertips you're left with once the bag is empty. Rather than fight the truth, the brand has taken to embracing the product's most common side effect over the years. 2021 saw Cheetos release a Super Bowl commercial starring husband and wife Mila Kunis and Ashton Kutcher, in which the actress leaves orange dust fingerprints all over the house when she sneaks her hubby's beloved snack. In 2020, the brand decided to once-and-for-all give a name to the delicious orange dust, dubbing it "Cheetle," per Frito Lay.
Despite this Cheetle-loving mentality, some people prefer to avoid the mess altogether. One delicious hack was recently the subject of an entire scene of the hit Disney+ show, "She-Hulk: Attorney at Law." In the episode, the character Jennifer Walters (She-Hulk's alter ego), noshes on Cheetos using a surprising instrument, according to Delish. Cue good-natured ribbing from her cousin, Bruce Banner, who fortunately didn't find the experience to be very upsetting. However, the scene has caused many people to question Cheetos — more specifically, how they've been consuming the crunchy snack for years.
Here's the tool the character used to eat Cheetos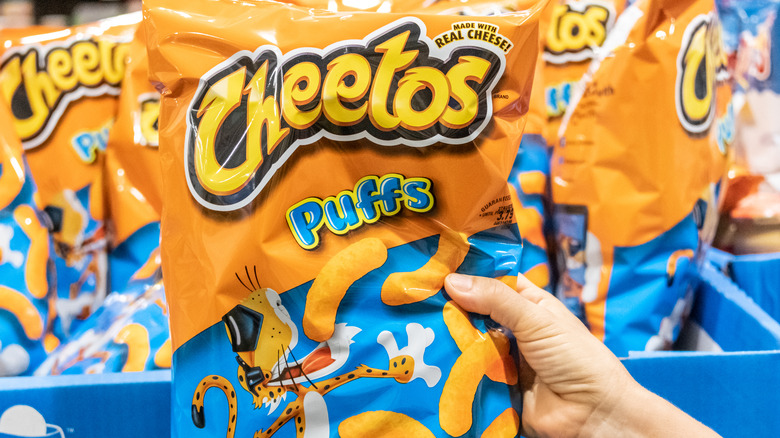 calimedia/Shutterstock
The character of Jennifer Walters is, as the title of "She-Hulk: Attorney at Law" suggests, a high-powered attorney, so it only makes sense that she'd want to keep her fingers and clothing Cheetle-free. To that end, there's a scene in the show where she uses chopsticks to enjoy her snack, as Delish notes. Apparently, the inclusion of the bit was 100% intentional, according to an interview with the actress who plays Walters (via YouTube). This was done as a nod to fellow Marvel actor, Oscar Isaac, who went viral in 2016 when he posted a picture of himself enjoying Flamin' Hot Cheetos using the traditional Chinese food instrument (per HuffPost).
Not a fan of tricky chopsticks? Opt for a pack of ChipFingers "finger guards"  instead to keep unwanted mess at arm's length. According to an article by Today, the silicone finger protectors are reusable and washable either in a dishwasher or boiling water, and fit any size fingers. If ever there was a real-life instance of "necessity is the mother of invention," the finger guards are probably it.