Twitter Is Loving Buddy Valastro's Cake Boss Throwback Pic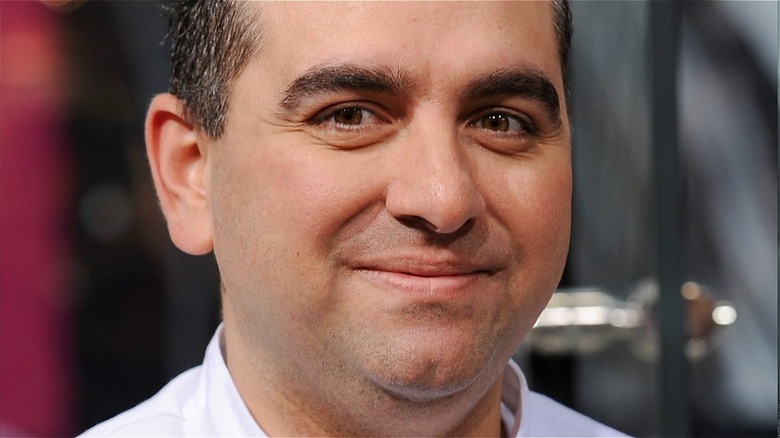 D Dipasupil/Getty
Nobody has earned their boss status like Buddy Valastro. "Cake Boss" status, that is. We all remember that iconic show opening, with Valastro introducing the audience to Carlo's Bakery and the whole famiglia, while "Sugar, Honey, Honey" plays. Every week, millions of viewers would tune in as Valastro welcomed us into the bakery's kitchen, dazzled us with the most elaborate sculptures made of cake, and personally delivered them to his customers — who were just as amazed by his creations as the rest of us.
As his loyal fans know, the celebrity baker and television personality has been in the bakery business for much longer than the 10-plus season run of his hit TLC show. Valastro reminded his followers of his career's longevity (and just how hard he has worked to become the "Cake Boss" we know and love) with an old picture that he shared on Twitter on Thursday.
A pre-Cake Boss Buddy
A photo posted on Twitter by "Cake Boss" Buddy Valastro features a photo of a young Valastro doing what does best to this day: decorating a cake. He supplemented the photo with the caption: "Throw back Thursday to my 17 years old [Cake Boss] days [at Carlo's Bakery]." At this point, he had been working in the original Carlo's Bakery for about six years. At age 17, his father passed away, leaving the teen and future celebrity chef in charge of the family business (via The Famous People).
Of course, both the bakery and Valastro's career have come quite a long way since this photo was snapped. Over the course of the 21st century, Valastro has expanded the family-owned business to 13 locations across the United States. He has even opened a restaurant in Las Vegas called Buddy V's Ristorante. Valastro has also branched "Cake Boss" into spinoff series, like "Buddy's Bakery Rescue" and the reality competition show "Next Great Baker" (via TV Guide). Little did 17-year-old Valastro know how sweet his future would be.