The Trendy New Drink That's Popped Onto Jamba's Menu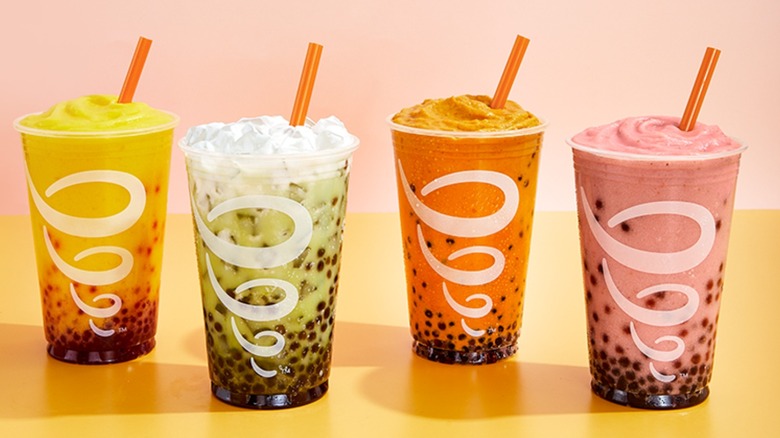 Jamba
Sweet, tart, refreshing, nourishing, and convenient; there's nothing like a freshly blended fruit smoothie to power you through your day. And no company respects the importance of a well-made smoothie like Jamba Juice (or just Jamba, as it was recently renamed). The juice shop that has taken America by storm since it was first introduced over 30 years ago.
Jamba's most dedicated customers have seen the store evolve throughout the years, with products coming and going. Overall, though, the menu has undoubtedly grown. What was once a humble juice shop has expanded to sell smoothies and smoothie bowls in a plethora of flavors, wellness shots, breakfast sandwiches, and even a slew of bakery items. Clearly, the company is hyper-vigilant about adapting to consumer demands. Now, through a brand new marketing campaign, some exciting new offerings are coming to the Jamba menu, including an item that's already taking the food scene by storm.
Spilling the [bubble] tea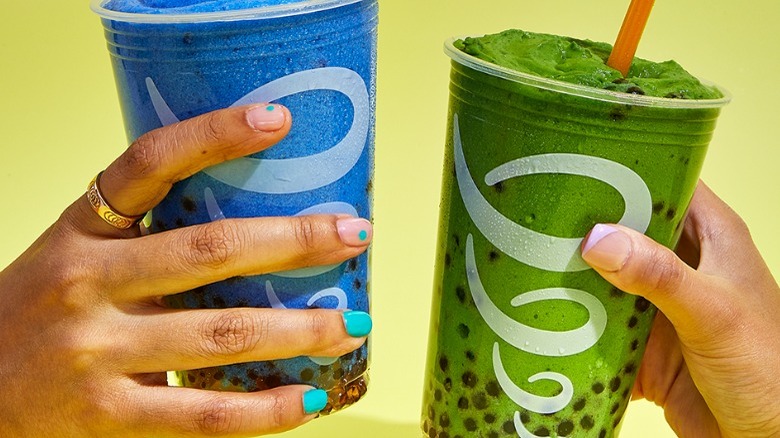 Jamba
As part of the company's new "Just Gotta Jamba" marketing campaign, Jamba will be bringing not one, but two boba items to the menu starting September 6: Strawberry Bursting Boba and Sweet Tapioca Boba Pearls (via PR Newswire). Of course, Jamba did not invent boba, and they are far from the first company to sell it. Boba has played an essential role in Taiwanese cuisine for decades, and inevitably, Americans (along with pretty much the rest of the world) has since acquired a taste for the edible beads too (via CNN).
When it comes to Jamba's decision to bring boba to the menu, Vice President of Marketing Danielle Fisher enthusiastically explained, "Boba offers an all-new way for our guests to customize their Jamba experience and add even more flavor and fun to their favorite Jamba beverage or bowl" (per PR Newswire). And we, as boba buffs, cannot wait for this September special from the chain.