What You Need To Know About Giada De Laurentiis' Online Food Store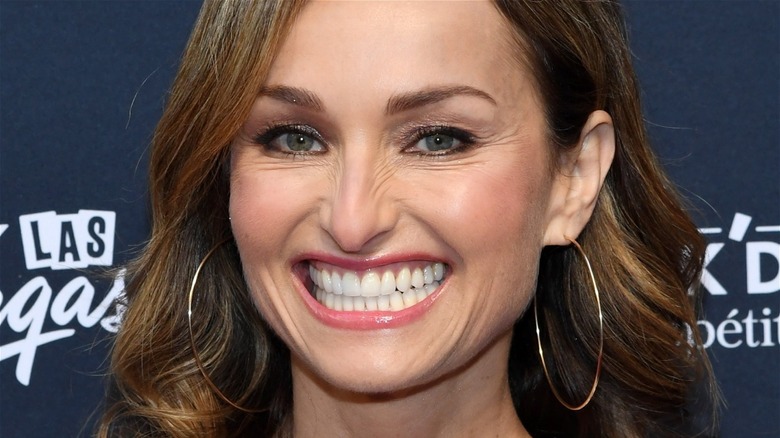 Ethan Miller/Getty
You knew this day would come. Giada De Laurentiis has been telling you how to properly pronounce Italian words for years on her plethora of Food Network shows, instructing you about the quality Italian products to use in her recipes across dozens of cookbooks, and even going so far, literally, as to jet off to Italy with pal Bobby Flay to physically walk you through the best that the country has to offer. It was only a matter of time before De Laurentiis realized that if you weren't going to fly to the Old Country yourself to do all your grocery shopping, she was just going to have to handle it for you.
To that end, De Laurentiis' website Giadzy, like any good pasta water, was reserved to add a little flavor to her brand. It has been given a bit of a refresh. The recipes, travel tips, and cooking hacks are all still there, but a molto grande emphasis has been given to the "shop" section of the website because, as De Laurentiis explained to Yahoo! Finance, Giadzy is shifting its focus to e-commerce. Here's what you need to know about the Italian chef's new online food store.
Clicking for caponata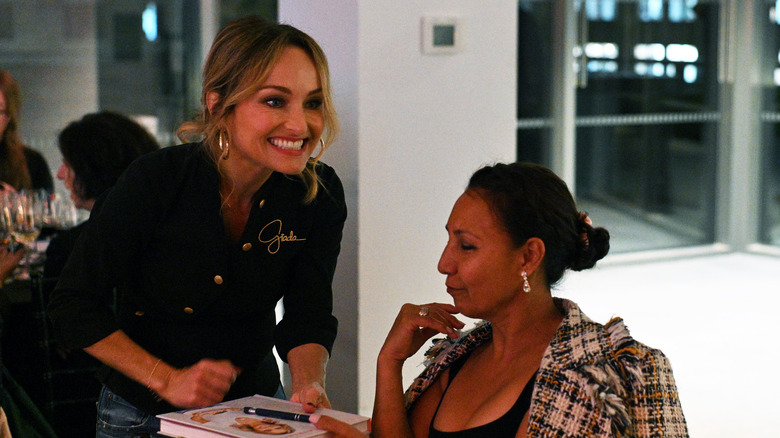 Slaven Vlasic/Getty Images
During her 20 or so years of high-profile Italian cooking, Giada De Laurentiis has called America home, which makes her the de facto expert on how to bring the best of Italian kitchens back to the U.S. And because she's a professional, De Laurentiis is not advising fans to stuff a bag of fusilli in your suitcase on your next trip home the Amalfi Coast. She's inviting them to take a way less expensive journey to Giadzy instead. The site, according to Yahoo! Finance, now boasts over 200 products from dozens of purveyors in Italy, and has seen a 200% rate of growth over the past year. Now, with the help of venture capitalists and guidance from a community of female founders, authentic Italian produce is only a click away.
"The producers I have chosen to share with you," De Laurentiis writes on the website, "are mostly small, family-owned companies." The platform organizes its shopping section not only by product type (like antipasti, oils, and sweets), but by region as well, meaning people can shop for eggplant caponata from Sicily or wild cherry jam from Piedmont. "Shopping small makes a difference around the world," writes De Laurentiis. "And so does a great meal!" And if you've got the money, honey, she's got the time. Er, thyme. Thyme honey, that is. From the Anfiteatro Morenico region, for just $13.50 plus shipping. "I'm hoping that [entrepreneurship] is a long, fabulous journey," De Laurentiis tells Yahoo Finance. Cin-cin, chef.