The Sweet Family History Behind Giada De Laurentiis' Pasta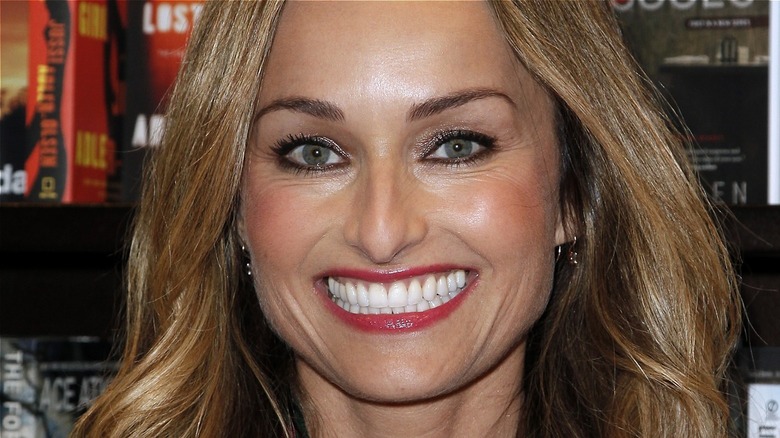 Tibrina Hobson/Getty
The affluent and influential Giada De Laurentiis posted a tweet via Giadzy on August 16, 2022, advocating pasta with a proud family history. The pasta in question is fusilli Corti, which apparently, "is not your everyday fusilli."
Fusilli is not common in the United States and is often mistaken for rotini. Rotini, unlike fusilli, is squeezed or extruded and then twisted, per The Spruce Eats, instead of curled like the corkscrew-shaped fusilli. Even more rare is hollow fusilli or fusilli Corti, like that produced by the Setaro family in Italy and listed on De Laurentiis's website. So why is De Laurentiis listing Setaro fusilli on Giadzy?
De Laurentiis launched Giadzy in 2016, intending to list regional Italian food products from family-owned businesses in Italy. The idea was to expose their products to American markets. Her reason for doing this, she says, is because she is inspired by these families' dedication to their food (via Giadzy).
The historical connection between the De Laurentiis and Setaro families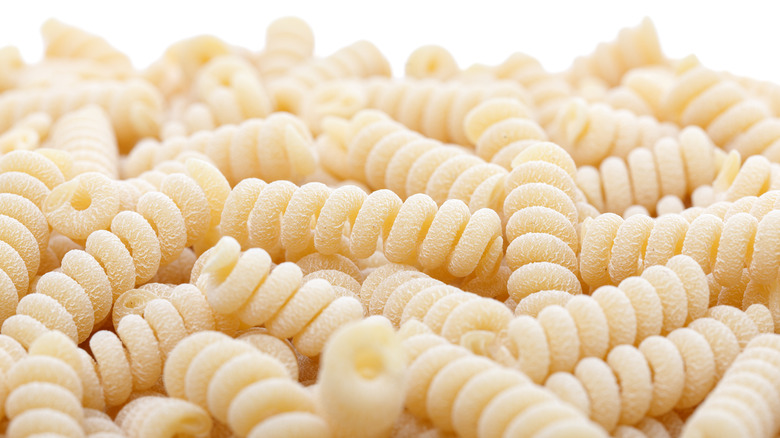 Mykhailo Baidala/Shutterstock
Authentic traditional Italian pasta is a source of regional pride, a pride that will intensify when it is a family legacy. One such family legacy is the Setaro fusilli, which is obscure as a brand and distinctive as a style. The brand has all the trimmings of a family business in that it is unique and has a long history.
Setaro fusilli started in Torre Annunziata, Naples, in 1939. Back then, they crafted it from strands around spindles or knitting needles. According to Giadzy, the humble family business has evolved into a factory on the same street, and the process, thanks to technology, has now become more mechanized, per Giadzy.
De Laurentiis can relate to this story as her great-grandparents had a pasta factory, too, and it was on the same street as the one owned by the Setaro family. As her story goes, her grandfather and his 12 siblings helped with the production, then sold the pasta from door to door in Torre Annunziata, as she recounts in her website bio (via Giazdy).