The Entourage Episodes You Forgot Bobby Flay Appeared In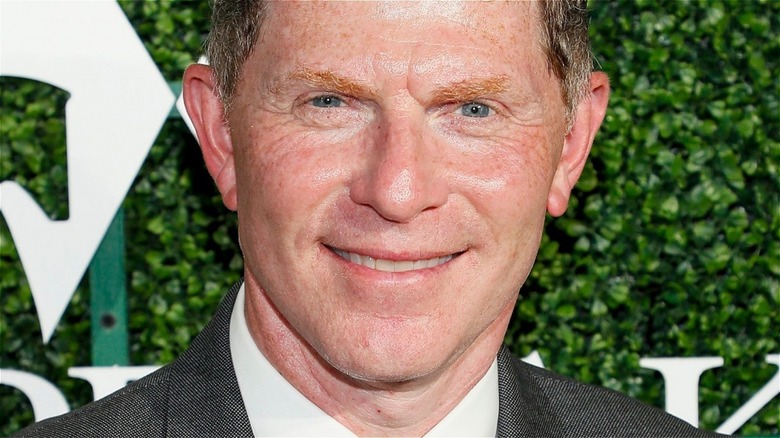 Paul Morigi/Getty
Many celebrities have made guest appearances and stepped into the "Beat Bobby Flay" kitchen, judging the chef, author, and food television personality as he takes on another chef: Brooke Shields, Chrissy Teigen, Valerie Bertinelli, Jason Biggs, Martha Stewart, and Neil Patrick Harris have entered the arena, to name a few (via Food Network). In a similar vein, Bobby Flay sometimes gets to step outside of his day-to-day kitchen life and do some cameos on TV shows like "Law and Order: Special Victims Unit" and movies such as "Scooby-Doo and the Gourmet Ghost" and "The Late Bloomer."
One of Flay's most memorable roles beyond a Food Network kitchen, though, came when he made his acting debut on a few episodes of HBO's "Entourage" in 2011, per Forbes. In the story arc, Flay plays the owner of a fictional Los Angeles restaurant called Flay's (appropriately enough). He also happens to be dating the wife of tightly-wound Tinseltown talent agent Ari Gold, who has plenty of rude and crude things to say about the restaurateur.
Flay played Ari Gold's 'sworn enemy' on Entourage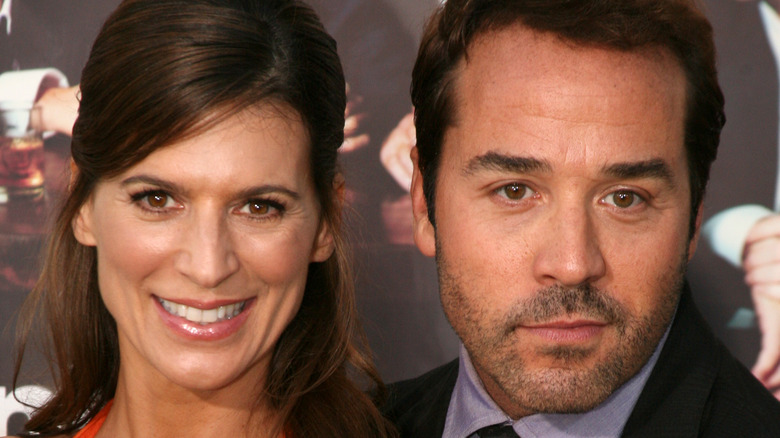 Harmony Gerber/Shutterstock
In one "Entourage" episode, Ari (played by Jeremy Piven) is upset to learn that his wife is "exploring" a relationship with another man. (The couple is separated at the time.) "Bobby Flay?! You're dating a cook?!" Ari asks when he finds out. His wife replies: "He's a chef, Ari. And he's a businessman. And he's kind and respectful and generous." When she leaves, Ari bursts into a meeting in progress and shouts threateningly: "Everyone, hear my words. Bobby Flay is now my sworn enemy, which means he is yours."
Thanks to the wonders of YouTube, new audiences can discover the "Throwdown" host's side hustle on "Entourage." "It is so funny how they pull in celebrities and weave them into their stories," observed one commenter on the clip from the episode. "The Bobby Flay twist was a funny story arc in this series," added another. "As someone who just started a job as a cook, that line hurt," lamented another user, referencing one of Ari's more brutal insults toward Flay.
At the time, Flay told entertainment reporter Ralphie Aversa that the "Entourage" script and storyline resonated with him — not because he essentially got to play himself, but because his appearance would mark a big reveal: the name of Ari's wife. "When I read the script I was like, this is sort of kind of television history," Flay explained to Aversa. "Because nobody knew her name for eight seasons and I'm gonna be the one to get to reveal her name? I thought that was very cool."