How A Hollywood Restaurant Is Honoring The Queen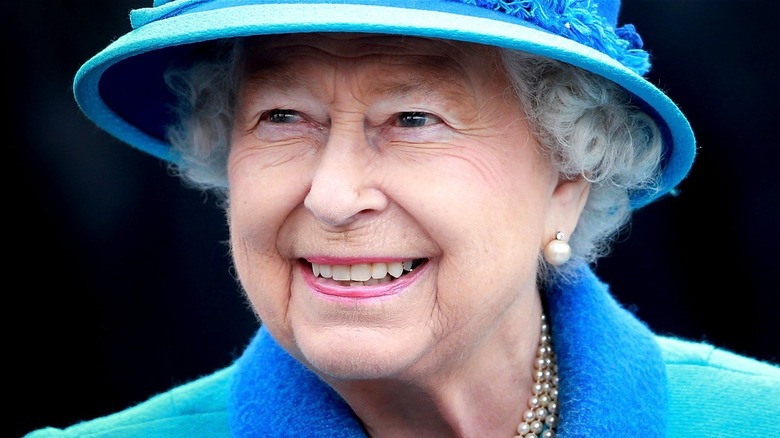 Chris Jackson/Getty
On Thursday, September 9, the Royal Family announced the death of Queen Elizabeth II – a day that will long live in infamy. The longest reigning British monarch in history (per CNBC), Her Majesty The Queen ruled for 70 graceful years, facing some of the world's most challenging and uncertain times. Her stalwart presence on the throne was a global symbol of consistency in a fast-changing world (per NPR).
Throughout her life, Queen Elizabeth endured many personal triumphs and subsequent tribulations. From her inauguration to the throne in 1952 to the collapse of her son's marriages and the tragic death of Princess Diana, much of the queen's life was shrouded in familial controversy. Nevertheless, she maintained a poised and comforting disposition throughout her seven-decade reign – a characteristic that transcends her death.
Her death heralds a new era of British royalty as her son Prince Charles III immediately takes the throne in her wake. Despite this profound loss, Queen Elizabeth II is already globally immortalized through art, literature, and cultural expression. Now a Hollywood restaurant is honoring the monarch.
Hollywood pub The Cat & Fiddle to honor the queen with high tea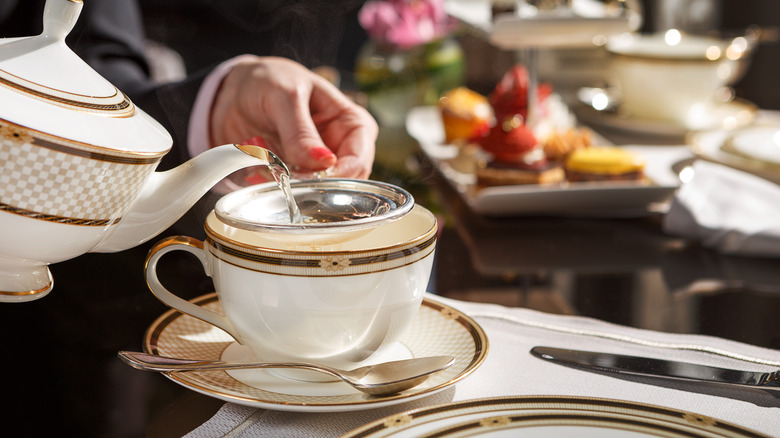 ayazay/Shutterstock
A Hollywood institution since 1982, The Cat & Fiddle is one of LA's remaining British pubs (per Cat & Fiddle). Located in the heart of Hollywood, just a stone's throw from the Walk of Fame, the restaurant offers traditional English fare ranging from fish and chips to bangers and mash with mushy peas. A co-owner of the restaurant, Ashlee Gardner, told local outlet Larchmont Buzz that the queen's death "shocked and saddened" people. And the establishment has found a way to pay tribute.
Adding to its repertoire of English food and drink, starting today and onward, The Cat & Fiddle will honor the life and loss of Queen Elizabeth by hosting high tea (per Eater). A British custom that originated in the 1800s among the U.K.'s most prestigious and wealthy, high tea is a "mini meal" that bridges the gap between lunch and dinner. The simple yet sophisticated affair is designed to cure hunger pangs via tea and savory bites (per Afternoon Tea).
According to Eater Los Angeles, The Cat & Fiddle will offer sandwiches, scones, sweets, and tea or champagne to Southern Californians looking to enjoy a historical afternoon tea in memoriam of Queen Elizabeth II.