The Special Rosé That Ina Garten Swears By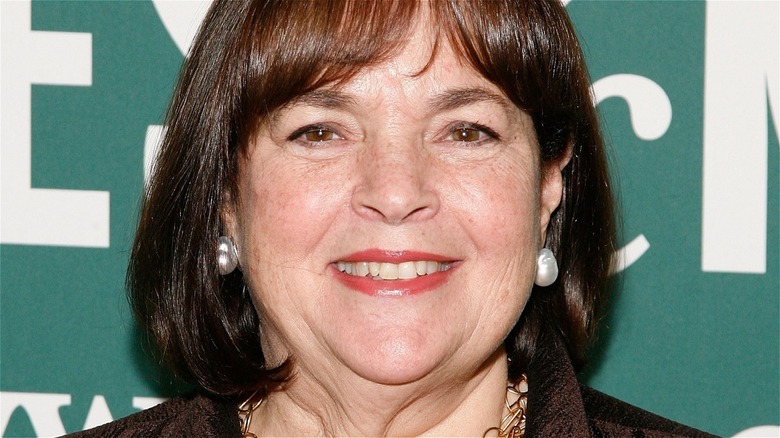 Andy Kropa/Getty
Fans of Ina Garten, a.k.a The Barefoot Contessa, know that she often shares her preferences for particular brands or sometimes the more nebulous "good" version of something, recommending that her audience use "good" vanilla extract when whipping up one of her sweet recipes, for example. Especially when there are endless variations of a certain ingredient, it can be helpful to get a bit of expert guidance as to which brands are the best, or what constitutes a "good" quality product.
Garten is undoubtedly a stellar hostess, and in addition to seemingly always having multi-course masterpieces whipped up at a moment's notice for any guests stopping by, she often pairs her meals with some kind of cocktail or beverage. When the weather warms up in her beloved Hamptons, as she told Bon Appétit, one of her favorite things to do is drink her favorite rosé wine.
Now, Garten isn't the only one tempted to pop open a bottle of rosé on a hot summer day. As BBC Good Food outlines, it has become almost synonymous with the season. Yes, part of the reason is that it's naturally quite crisp and refreshing, making it more tempting than very heavy, full-bodied red wines on a sweltering day. However, since so many enjoy this particular type of wine during warmer weather, it's almost become a symbol of relaxing summer days. But which variety of rosé does Garten prefer most?
Garten's favorite Napa Valley rosé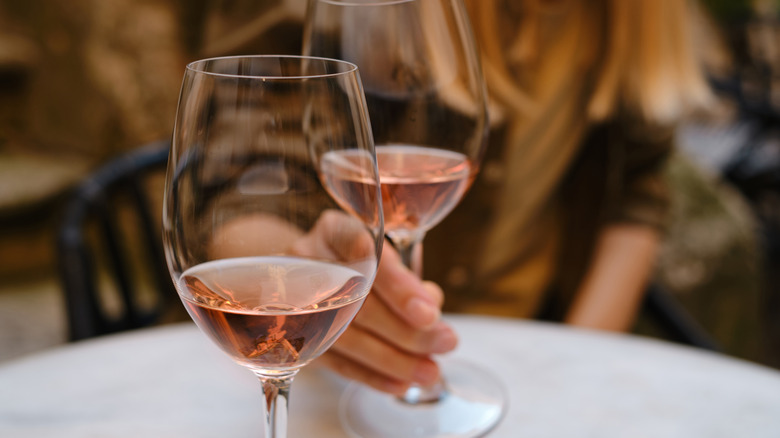 Iuliia Pilipeichenko/Shutterstock
Ina Garten didn't just tell Bon Appétit that she loves a great glass of rosé when it's warm outside — she named the exact bottle she gravitates towards time and time again while pouring out a glass or two for herself and her husband (and frequent guest star on her shows), Jeffrey. It seems the culinary personality is partial to a Napa Valley rosé and loves the Robert Sinskey Vineyards Vin Gris in particular.
As Taste of Home explains, this particular rosé has a pinot noir as the base, and is a mixture of fruity and floral, with notes of strawberry, apricot, blood orange, peach, as well as aromas of jasmine and orange blossom, among others. While it's not what you would call a budget option, it also isn't an unrealistically expensive bottle that will cost you hundreds — the Robert Sinskey Vineyards website lists the price as $36 per bottle.
And, it seems the vineyard itself knows exactly what it has on its hands with this particular wine. As it explains on its website, last year was an extremely dry period for the vineyard, and it had to make the decision to reduce production. Garten's favorite rosé was actually the only wine this vineyard chose to produce in 2021, and it believes the smaller, lighter grape clusters yielded an incredibly flavorful wine