The Untold Truth Of The Chew
We may receive a commission on purchases made from links.
The Chew first aired in 2011 as a daytime replacement for the long-running soap All My Children. Co-hosts Mario Batali, Michael Symon, Clinton Kelly, Carla Hall, and Daphne Oz quickly won over fans and turned the show into the mega hit it is today. Of course, the road to success was not always an easy one. What goes on behind the scenes of The Chew may surprise you.
People didn't think the show would last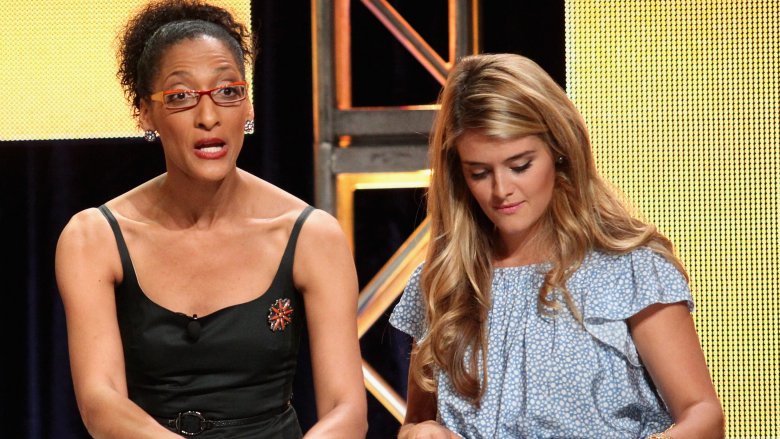 Getty Images
The Chew was an unexpected hit. When the show filmed its 1,000th episode in 2016, co-host Clinton Kelly revealed his surprise. "I was shocked that we got to 1,000 episodes because I don't know if anybody thought we would," he said. "In fact, a lot of people told us we surely wouldn't, so I'd like to say, 'Here we are!'" The co-hosts won a Daytime Emmy in both 2015 and 2016 for Outstanding Informative Talk Show Host, proving they must be doing something right.
Initial reviews were horrible
Critics were not on board with The Chew when the show first aired. The New York Daily News said the first episode "often felt overstuffed, as if its celebrity crew were engaged in a speed-talking contest." Esquire said that the co-hosts were "hyperactive." In spite of the negativity, the critics held out hope that the show would improve with time. "Perhaps your first episode was just a rocky start...after all, you can only go up from here, said Huffington Post. 
It's popular with women
The show is most popular with its female audience. It boasts a viewership of 3 million each week and is the most popular daytime talk show among women. Daphne Oz attributed the show's success to its relatability. "We show you how we mess up and we show you how we recover, and people really appreciate that realness in this age of a lot of fluff and smoke 'n mirrors and stuff," she said.
The hosts really are all friends
The chemistry between the show's co-hosts is undeniable. "The one thing that drew me to The Chew was we all have our different lanes, but we don't step on each other's toes," said Carla Hall. "It's this mutual respect, and you realize when you're around different people, you actually learn more about others."
The friendship isn't faked for the cameras, either. Former co-host Daphne Ox spoke to Fox News about the tightly-knit cast. "We are all as friendly off-set as you see on-set," she said.
Mario Batali was kind of a jerk to his castmates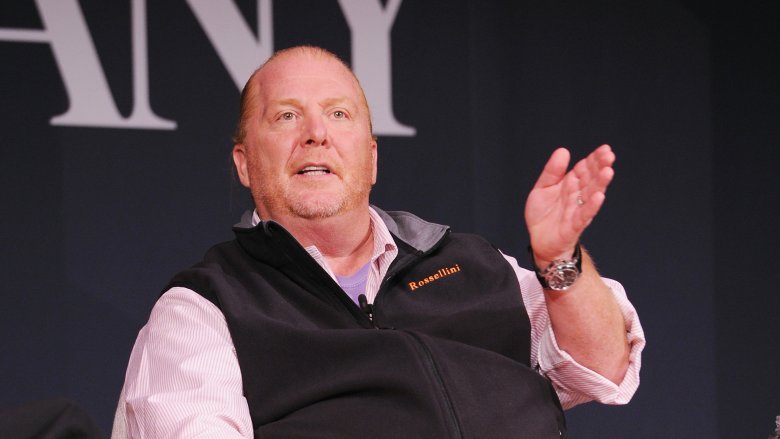 Getty Images
The cast of The Chew might be friendly, but Mario Batali hasn't always been very nice to his co-hosts. In the earliest episodes, there was some friction between Batali and Daphne Oz with Batali making plenty of snide comments about Oz's healthy eating habits. In a 2012 interview with Eater, Batali's comments about his hosts seemed a little passive-aggressive. "I never would have chosen my roommates, but after a year of working with them, I realize that they don't have weird ulterior motives," he said. "These are pure people. Their messages are not all yet clear, even after a year, but they're smart and fun."
Mario Batali was forced to step away from the show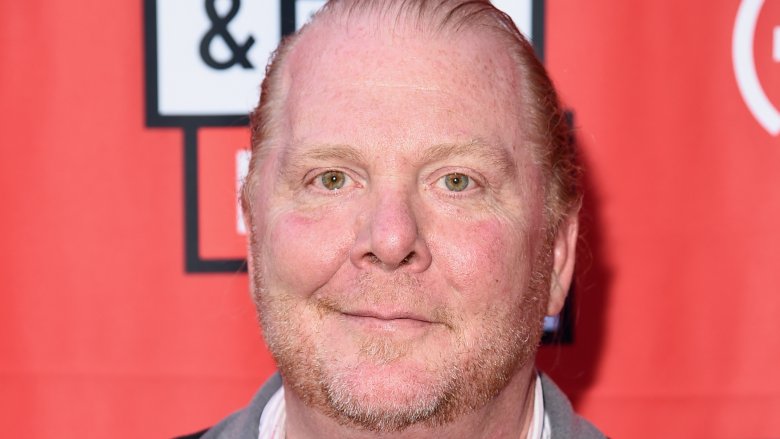 Getty Images
In 2017, Batali was asked to take some time off the show after several women came forward accusing him of sexual misconduct. Eater conducted a lengthy investigation and found that Batali's misconduct spanned decades.
"I know my actions have disappointed many people," said Batali after announcing he would also step away from his other business ventures. "The successes I have enjoyed are owned by everyone on my team. The failures are mine alone. To the people who have been at my side during this time — my family, my partners, my employees, my friends, my fans — I am grateful for your support and hopeful that I can regain your respect and trust. I will spend the next period of time trying to do that."
In May of 2018, the NYPD announced they were conducting an investigation of the accusations, but that investigation was closed in January 2019 with no charges filed. According to CNN, only one of the two cases being investigated was within the statute of limitations, and the NYPD was unable to find probable cause for either of the cases.
Carla Hall has a secret talent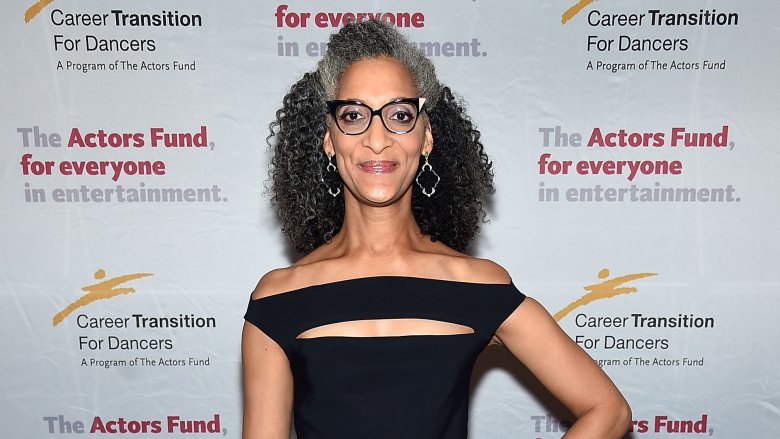 Getty Images
Carla Hall has turned out to be something of a renaissance woman. On an episode of The Chew, her co-hosts were stunned to learn that a charcoal drawing of broccoli had been sketched by Hall herself. "When I was in culinary school, I drew all of my illustrations for my papers," the chef told PopSugar. "I've always drawn. I did cartoons as a kid...I like crafts; I like doing this with my hand; I like color."
Clinton Kelly wanted to be a novelist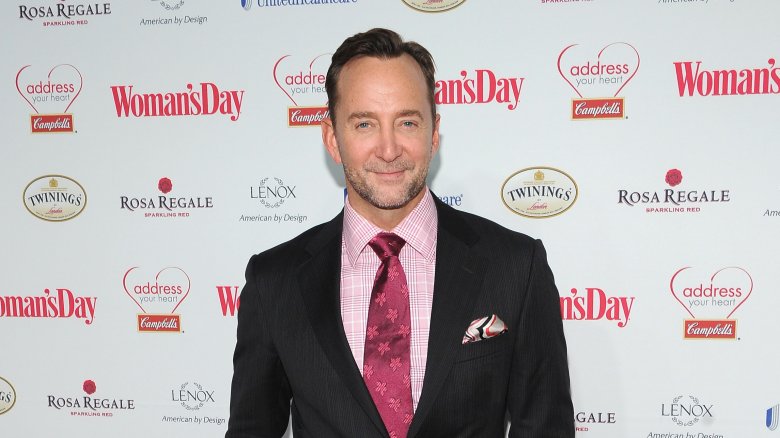 Getty Images
Co-host Clinton Kelly didn't set out to become a television personality. The former co-host of What Not to Wear wanted to become a novelist but admitted that he was "scared to death" that a writing career would be a poor career choice. Instead of working on the next great American novel, Kelly went to graduate school to study journalism before writing for magazines and landing a hosting gig on What Not to Wear.
In 2008, his book Freakin' Fabulous: How to Dress, Speak, Behave, Eat, Drink, Entertain, Decorate, and Generally Be Better Than Everyone Else was published. It was this book that led him to being discovered by the producers of The Chew. After a successful chemistry screen test with the other co-hosts, Kelly joined the show.
Clinton Kelly will never write a cookbook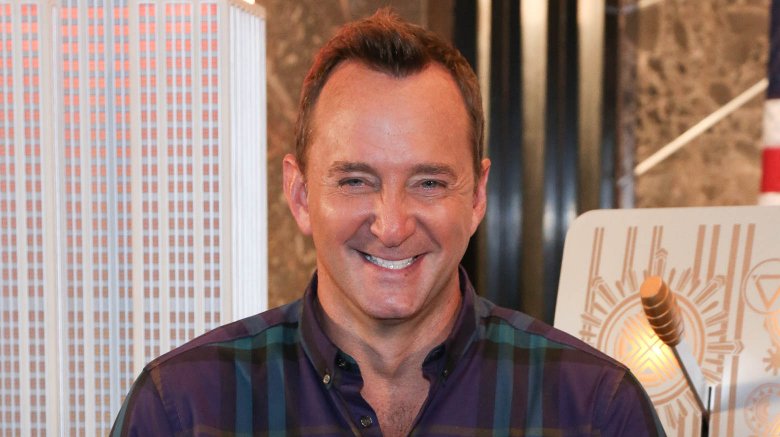 Getty Images
Clinton Kelly has proved that he has some serious cooking chops on The Chew, but he insists that he is not a chef. In an interview with the Naperville Sun, Kelly was asked if he'd ever write a book on cooking or mixing drinks. "There are a lot of people out there who are better chefs than I am," said Kelly. "I don't own a restaurant, I'm not a chef. I'm a really good home cook and there are too many of those out there. To be honest, it's not my life's passion. People like my co-hosts Mario Batali and Michael Symon should be writing books about cooking."
Clinton has a history of drugs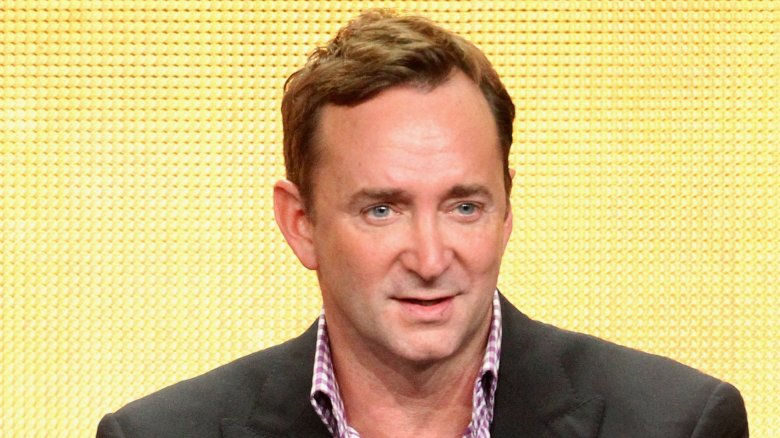 Getty Images
On The Chew, Clinton Kelly is the consummate host. He seems like the kind of guy who throws swanky dinner parties. Several years ago, though, he was a different sort of partier. In his memoir I Hate Everyone, Except You, the style icon opened about his past, admitting that he used to experiment with drugs. These days, he's mostly clean and sober, though he admitted to partaking in a marijuana gummy bear while looking for inspiration for his book.
Former co-host Daphne Oz was raised as a vegetarian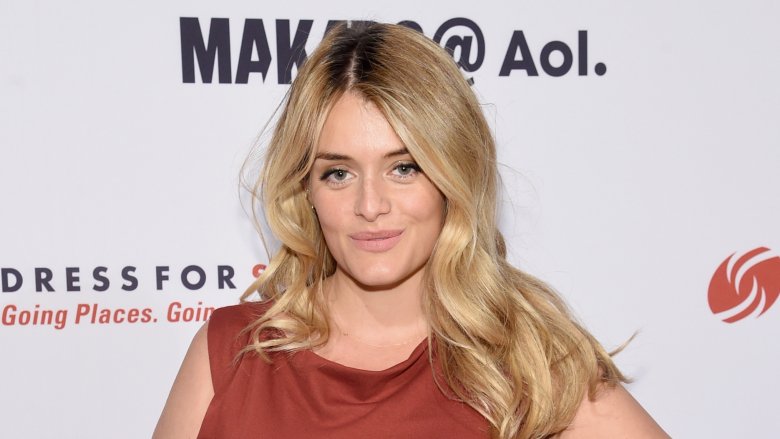 Getty Images
Daphne Oz, who left the show after its sixth season, is no stranger to show business. Oz is the daughter of TV personality Dr. Oz and was raised as a vegetarian. The former co-host sampled plenty of meat dishes on the show, though, having given up the vegetarian lifestyle when she was 18. " I didn't grow up eating meat," she told the Los Angeles Times. "But being on the show, I've been able to try different preparations of it, and I have to tell you that Michael and Mario are making some wonderful meals."
Anthony Bourdain was not a fan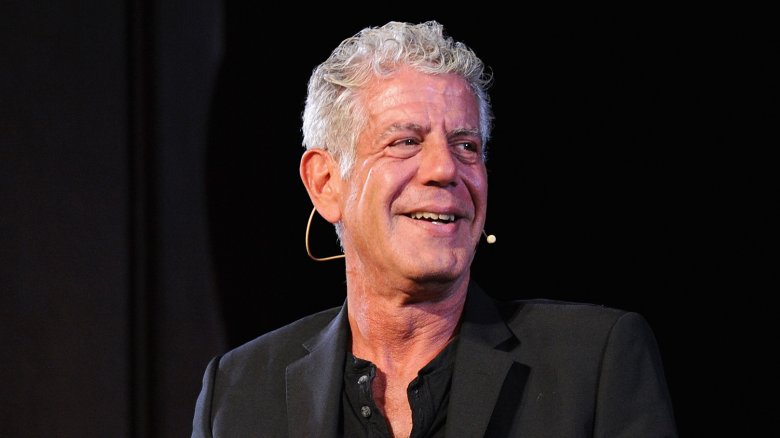 Getty Images
Anthony Bourdain was never one for sugarcoating his words. The celebrity chef had some pretty nasty things to say about The Chew. "I'm really shaken," he told The Mercury News shortly after the show debuted and was panned by critics. "Honestly, I don't know what to believe anymore. Mario Batali is a better chef than I am, a better businessman. And Michael Symon! I can't tell you how much I like and respect those guys. They're the smartest, funniest, best since Julia Child. They had to know what they were getting into. I'm not trying to be funny or snarky — I'm really shaken."
The cast pushed to feature more diverse dishes
Carla Hall told Eater that after several seasons of the show being on the air that the hosts felt like they had fallen into a rut. In the show's first thousand shows, Hall said "there were 327 pasta recipes that Mario did, but 47 of them were macaroni and cheese." The hosts began to push to expand the recipes featured on the show. "I mean, there's a big world out there...we came back and we said, 'Look, let's really teach cuisines of the world. We are not just these one-dimensional people or cooks.'"
The hosts don't always write the recipes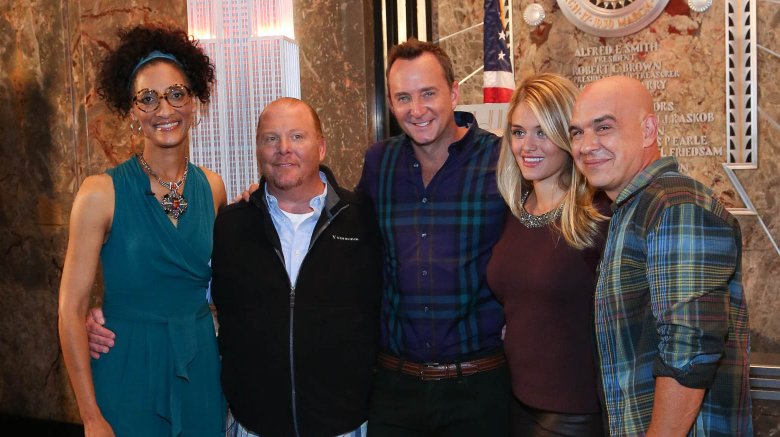 Getty Images
With such talented chefs on the show, you'd think that they would handle all of the recipes, but they actually get plenty of help. The Chew has a culinary staff that creates most of the recipes (although they do often collaborate with the hosts). The staff also preps all of the segments, to make things as easy as possible for the show's hosts.