How 7-Eleven Really Got Its Name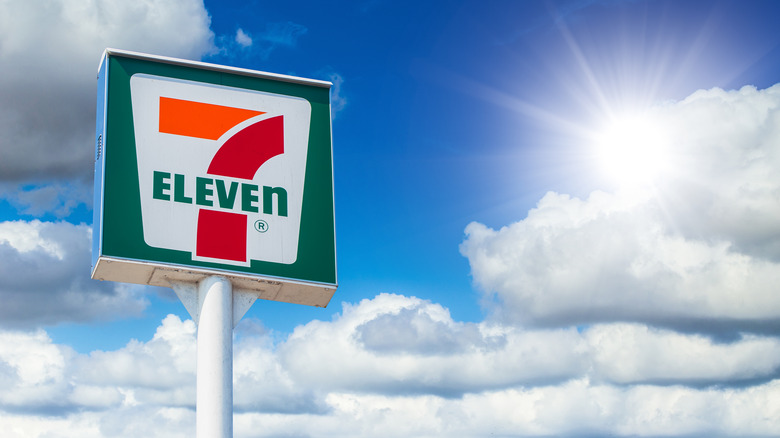 Quality Stock Arts/Shutterstock
7-Eleven is a convenience store institution. With over 70,000 locations worldwide by its own tally, 7-Eleven is the world's one-stop shop for fuel, snacks, and its trademark Slurpees. According to Britannica, the company's beginnings originated in 1927 in Dallas, Texas. Initially called Tote'm Stores, 7-Eleven was once an old-school ice house that sold ice blocks to families without electric refrigerators to safeguard their food. It was not until after the Great Depression and a subsequent bankruptcy that Tote'm Stores re-emerged with a new business model.
When electric refrigerators became more widespread, the demand for ice houses dwindled tremendously. In tandem with the repeal of prohibition in 1933 (per National Archives), Tote'm Stores started selling alcohol. And what good is a boozy beverage without some snacks to match? With a new repertoire of items for sale, so began the Texas ice-house's transition into becoming the hot spot for on-the-go bites and drinks it is known as today.
A new business model calls for new branding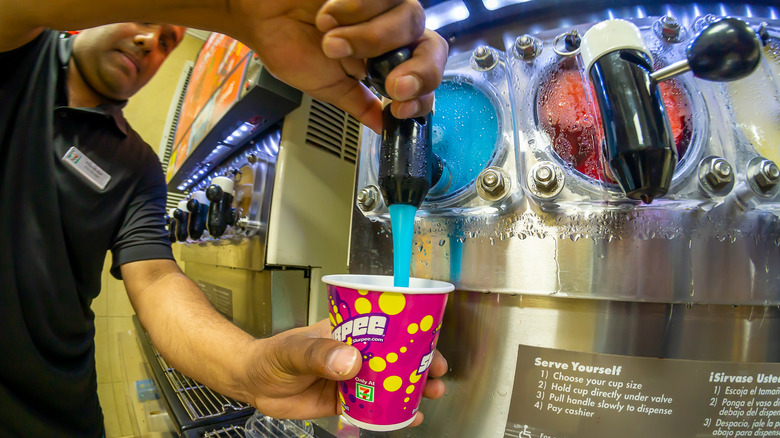 rblfmr/Shutterstock
Following their new-and-improved business model — boasting beer, wine, bread, chips, and more — the ice house turned retailer was more popular than ever, and with popularity comes high demand. In an effort to stay open longer and later for their loyal and fast-rising customer base, the convenience store extended its hours from 7 a.m. to 11 p.m. In a blunt re-branding, Tote'm Stores changed its name to 7-Eleven (via Britannica). Sometimes the answers to all your questions are in the name itself. 
It was not until the late '50s though that 7-Eleven really began to dominate the convenience store industry. The mini-market broke out of Texas, expanded operations, and opened a series of successful flagship stores on the East Coast and beyond the confines of American soil. In 1963, 7-Eleven elevated its business model once again by experimenting with 24-hour operations. Re-inventing the wheel, 7-Eleven went on to become the first 24-hour convenience store in history (per 7-Eleven).
Although it no longer reflects its hours of operation, the name 7-Eleven was immortalized through the retailer's trailblazing efforts that shaped the future of quick and convenient shopping.