The Taco Bell That Requires Security Clearance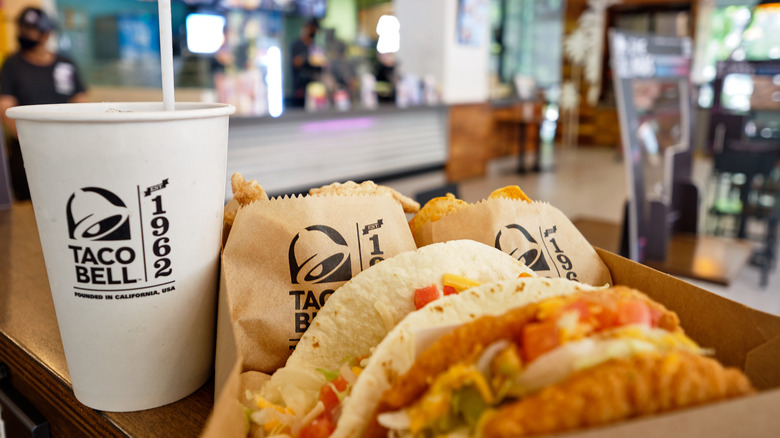 KULLAPONG PARCHERAT/Shutterstock
Washington D.C. may be our nation's capital but, historical monuments aside, it's pretty much an average city once you get down to it. People live there, they work there, they eat at restaurants, shop at stores, and so on. 
Indeed, many tourist guides to Washington D.C. such as DCist will recommend many restaurants for you to visit in between stops at the Washington Monument or the Congress Building. D.C. has even been called the "fast-casual capital of the United States" (via Thrillist) for its many diverse and budding fast-casual chains that serve the highly active metro area. Of course, there are also your average fast food chains too, from Five Guys to Chick-fil-A to McDonald's (after all, could we really call it an American city if we didn't have McDonald's?), meaning that even the most hard-to-please palette can be satisfied on a trip to D.C. But for as highly accessible as fast food places are, there is one certain location that isn't exactly open to the general public.
Before we go any further, we have to ask you a question: What do you think of when you think of the Pentagon? Men in black suits carrying briefcases full of classified materials? Conspiracy theories about secret government operations? Or do you think about Donald Rumsfeld and George Bush enjoying a Baja Blast together? The Pentagon may be the network of American intelligence, but it's also a building that caters to the whims of the people who work its highly secure halls.
There's a Taco Bell in the Pentagon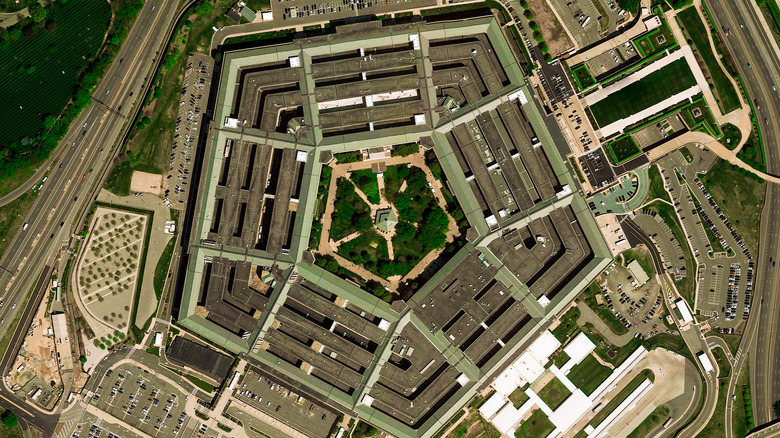 Kishore Newton/Shutterstock
The Pentagon may be a highly classified location, but it's still run by average people. Like any average person, the folks in the nation's intelligence base have basic needs and wants. However, you can't exactly expect the five-star general to leave his post and run across town for some Five Guys the same way your co-worker can. That's why the trimmings of modern life comes to them, inside the Pentagon and its classified halls.
As Wired explains, the Pentagon has something of its own shopping mall designed to cater to the military men and women that frequent the base. These include barbers, clothing stores, art outlets, flower shops, and even fast food chains. In the Pentagon's food court, one can even find a Taco Bell alongside some other familiar names like Popeyes and Baskin-Robbins. While these outlets are meant to help keep personnel on-site at all times without them having to leave, it's hard to find any information about who works at these places, considering the highly classified nature of their workspace.
According to Reader's Digest, there are five food courts within the Pentagon. There's also an infamous hot dog stand that was believed to be cover for a key meeting point. While we can only assume that these food courts operate as any other food court would, who knows what sort of national secrets are being traded behind the fryers and heat lamps?