Chuck E. Cheese Is Bringing Back Monsters For Halloween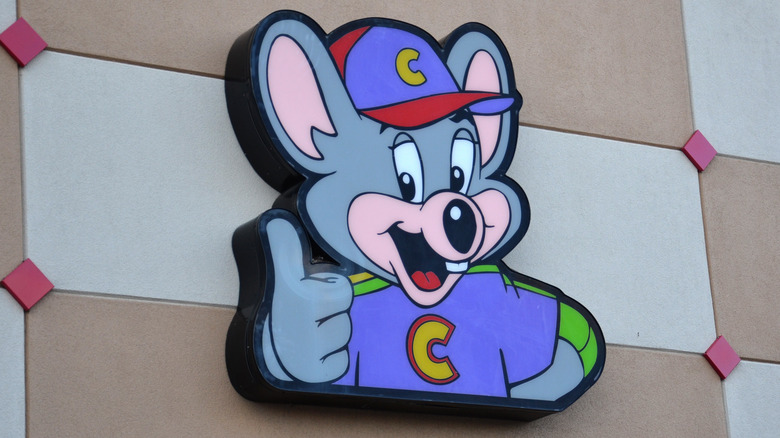 Susan Montgomery/Shutterstock
After the holiday season, Halloween may be considered the best time of year for a kid. Dressing up in fun costumes, staying up past your bed time, and gorging yourself on free candy; It doesn't get much better than that. And the Halloween fun tends to start way before October 31, with microdoses in school and other local events. This year, Chuck E. Cheese will be a place "where a kid can be a kid," as their slogan goes, all month long for Halloween! 
The fun-loving family entertainment center and restaurant is bringing back its popular Boo-tacular celebration for kids and parents alike. The event, part of Chuck E. Cheese's Four Seasons of Fun, started September 19 and will continue through Halloween. With more than 460 locations participating, Chuck E. Cheese claims, "it's the largest family friendly Halloween event." Here's what you can expect, including their seasonal menu that features several of our best ranked foods at Chuck E. Cheese.
Halloween treats all month at Chuck E. Cheese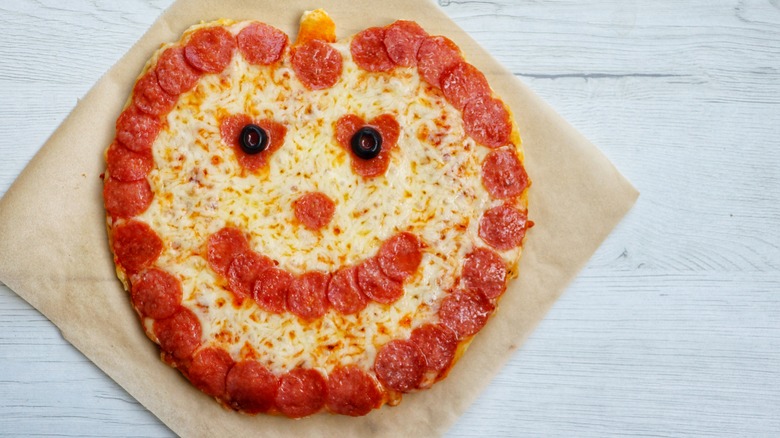 KANGIITALY/Shutterstock
Chuck E. Cheese may be a restaurant people aren't fond of working at, but it's a place many customers love to visit — most people under 10, that is. The brand has a few tricks up its sleeve to make it even more popular with kids this fall. Guests are encouraged to wear costumes to the chain's Boo-tacular, and treats will be given out to these mock trick-or-treaters nightly (via Chuck E. Cheese). 
The chain is bringing monsters to the dining area, too. The "Monster Menu" includes four limited-time treats (per Chew Boom). The first is Pumpkin Pepperoni Pizza (don't worry, you won't have to convince kids to try pumpkin puree on pizza). It's a pumpkin-shaped version of a Chuck E. Cheese's classic with a pepperoni jack-o-lantern smile. The adventurous can also indulge in three creepy desserts. Dippin' Dots Eye Scream is a spooky sundae of cookies and cream Dippin' Dots and topped with chocolate syrup, gummy worms, and a splat of slime cradling a candy eyeball. The Creepy Cupcake is a vanilla frosted cupcake topped with a green slime monster featuring a candy face. Lastly, the Slime Cookie is a giant cookie drizzled with frosting and also sporting an edible slime monster. Kids and parents can enjoy these treats, plus several online and in-app specials, through Halloween (per Chuck E. Cheese).