The Croatian Island That's Renowned For Its Cheese, Salt, And Lamb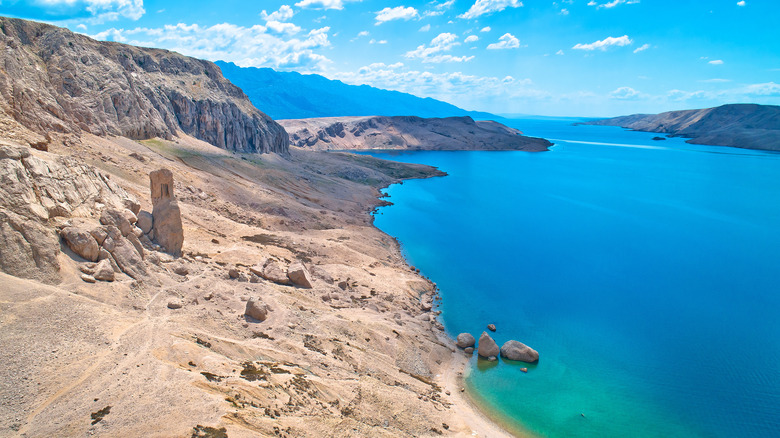 xbrchx/Shutterstock
When the summer vacation season begins, where do you like to go? While some opt to travel to mega-famous destinations such as Italy or France, many others choose a once-hidden gem of the Mediterranean: Croatia. The beautiful country is not called "the land of 1,000 islands" without a good reason; Croatia boasts hundreds islands scattered throughout the Adriatic Sea, many of which are very sparsely populated (via National Library of Medicine).
Foodies have a special reason to get excited about Croatia, as the cuisine of its islands is truly something to write home about. For example, on the island of Krk, you can try the famous local prosciutto and fresh homemade pasta such as šurlice. On the island of Brač, there's a variety of fish dishes, as well as the popular walnut cake called hrapaćuša (via Love and Road). Of course, many people prefer cheese and meat out of all types of food, and those diners should visit one Croatian island that specializes in exactly those products.
In Pag, you can find protected sea salt, cheese, and lamb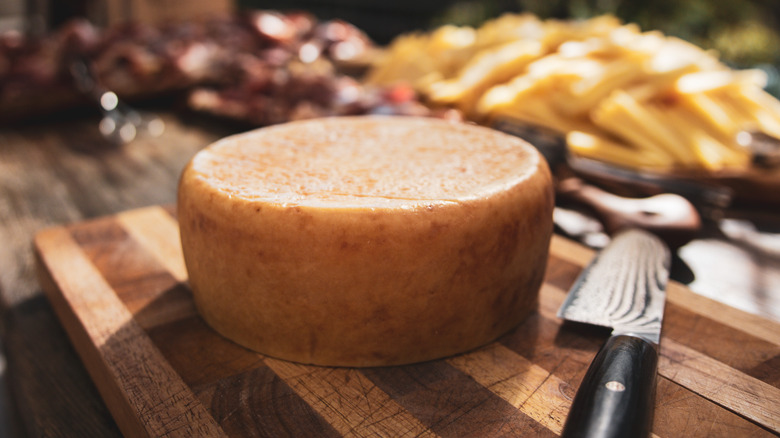 Pointers Travel/Shutterstock
The island of Pag is something else: Its mostly barren and rocky terrain looks like the surface of the moon from above, and because of the atypical topography surrounded by the sea, the island has always been renowned for its salt. Traditionally, the salt is obtained from pools of sea water that dry in the sun, and today, that process is helped out with "modern drying technology" (via Best of Croatia). This salt, known as paška sol, has a unique flavor, and per Croatia's largest salt producer Solana Pag, it's protected by EU laws. 
Cheese enthusiasts also have something tasty to try out: Pag's famous paški sir is a protected hard cheese made from sheep's milk, and it has a dry, flaky, and grainy texture, reports Culture Cheese Mag. The flavor is salty and slightly savory, which some believe is due to the harsh "Pag Bora" wind imparting sea salt to the aromatic herbs on which the sheep graze. If you can get some paški sir, pair it with bold red wines, honey, and grapes.
My Istria reveals that Pag also serves up high-quality free-range lamb, prepared with herbs unique to the island and often considered the best in Croatia. For the best travel experience, try to taste all three products, and in the meantime, you can swim, sunbathe, have a few drinks, and discover hidden beaches.