What Starbucks' New 'Siren System' Really Means For Your Coffee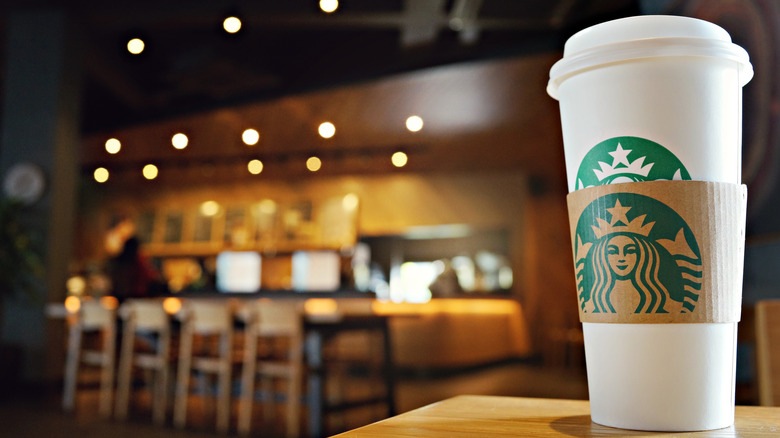 AngieYeoh/Shutterstock
Back in July 2022, Starbucks CEO Howard Schultz announced his plan to reinvent the company's brand (per Starbucks Stories & News). This decision comes after a tumultuous few years of racial inequality, the COVID-19 pandemic, and as a number of stores in the U.S. start to unionize. According to Schultz, the company's mission is "to inspire and nurture the human spirit — one person, one cup and one neighborhood at a time."
The reinvention plan comes shortly after a controversy that occurred in a China Starbucks store, per CNN. Although China is the second biggest market for the coffee shop, locals announced their plans to boycott the restaurant after a group of police officers were allegedly kicked out of the store (via Reuters). According to CNN, Starbucks quickly denied the claims, stating that, "There was a misunderstanding in the communication between the staff and the police officer because of inappropriate words [used] when coordinating the seating." Moving forward with the new reinvention plan might be a way to avoid situations like this in the future.
Beverages will be made much quicker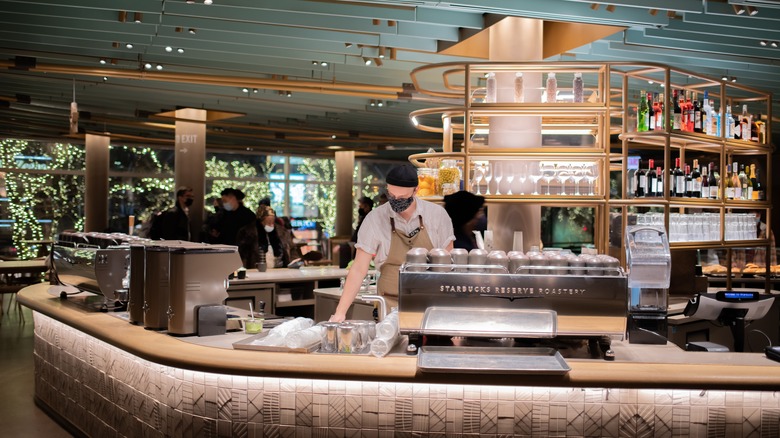 Michael Gordon/Shutterstock
Earlier this month, Starbucks unveiled a new "Siren System" that slashes the drink preparation time (via Starbucks Stories & News). By upgrading its equipment, Starbucks will be able to prepare a Grande Mocha Frappuccino in 36 seconds and 13 steps rather than 87 seconds and 16 steps. This comes without any changes to the quality of the beverage. The new equipment includes a custom ice dispenser, a milk-dispensing system, and faster blenders that are easier for employees to access in the crowded back-bar area.
Another press release reveals details about the Tryer Center — the 20,000-square-foot building in which Starbucks works to bring ideas to life in as little as 100 days. Located in Seattle on the ground floor of the Starbucks Support Center, the building includes a drive-thru window and innovation labs, and it's used to help streamline both product and service innovation. In a press release from CEO Howard Schultz, he explains exactly what the brand has set out to do: improve the experience of retail partners, discover new ways to implement its vision, reduce its stores' environmental impact, and ensure each moment is personalized to match customer needs.