The Aldi Pizza Ingredient Reddit Is Calling The Best It Has Ever Used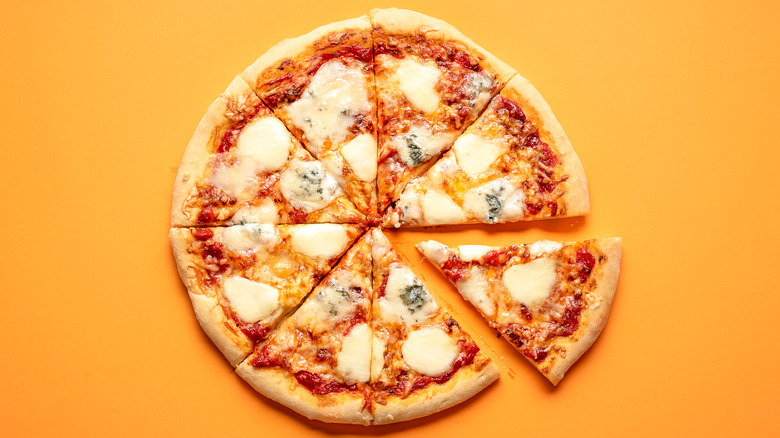 YesPhotographers/Shutterstock
There are lots of things to get distracted by in the aisles at Aldi stores, so it's a good idea to make a shopping list and stick to it. The no-frills, low-price (or lower-price) grocery chain is known for the extras it stocks beyond the basic eggs, milk, bread, produce, and pantry staples. You'll find fair-trade coffees, gourmet cheeses, cookies, and other sweet treats, along with a growing selection of organic foods (per Kiplinger). Who cares if you have to bag your own groceries and pay a quarter to use a shopping cart?
Aldi stores are smaller than other grocery stores and tend to carry fewer items as a result. The average Aldi store stocks about 1,400 products — larger grocery stores fit in about 40,000 items and big-box stores like Walmart carry more than 100,000 items (per CNN Business). No wonder the weekly Aldi Finds can be so hard to get.
One product the Aldi faithful are on the hunt for lately is pizza dough. The crust is the foundation of good pizza and dough that you don't have to make from scratch adds up to a quick and easy meal at home. So take the advice of Reddit and add pizza dough to the list of things you should be looking for at Aldi.
Aldi's ready-to-bake pizza dough is a hit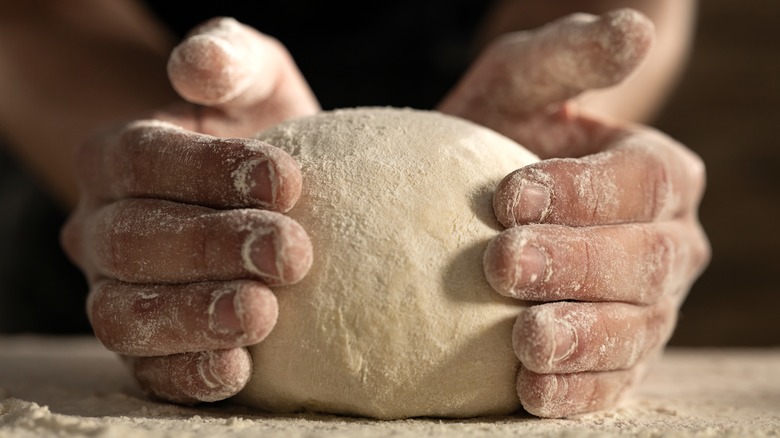 HQuality/Shutterstock
Is pizza dough from Aldi the GOAT? That seems extreme to say, but a thread on Reddit would have us believe so. The thread doesn't name the brand, but the dough in question appears to be fresh pizza dough. Redditors said to look for it in the refrigerator section, alongside prepared pizzas, salads, and deli meats and cheeses. It might be Mama Cozzi's ready-to-bake pizza dough that popular Instagrammer @aldifavoritefinds was excited to find recently.
But back to Reddit. "Love this dough!! and you can freeze it so stock up because in the past it was only a seasonal thing," one user said. "Best pizza dough I've ever used," another user chimed in. Another favorable endorsement comes from a home pizza maker with a trendy Ooni pizza oven who said "While I prefer to make my own pizza dough for the oven, I'd say 75% of the time I'm using the Aldi dough. I mean, it's not a dough that has as much rise as homemade, but if you leave it at room temp you'll get a little rise out of it, and that translates well into the Ooni."