Why Tom Colicchio Roasted A 3-Star Michelin Restaurant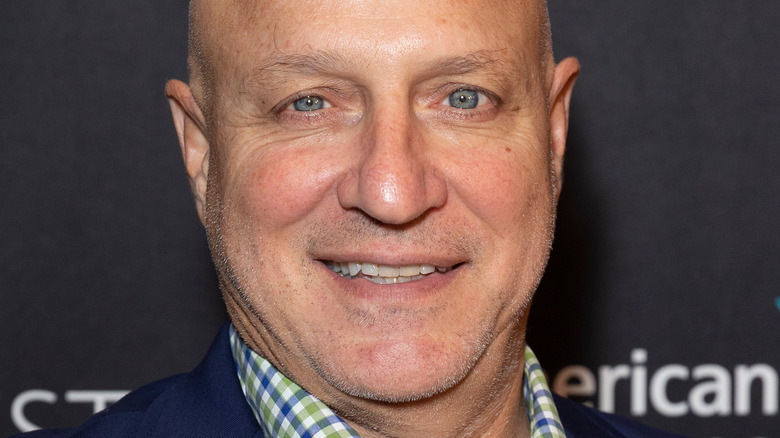 lev radin/Shutterstock
The history of the Michelin guide is an unexpected one. It was created in the 1900s by Andre and Edouard Michelin of the Michelin tire company as a way to increase automobile sales, per the Auguste Escoffier School of Culinary Arts. The printed guides included maps to each of the eateries with a guide to help drivers maintain their tires along the way. According to Michelin, several requirements are in place for restaurant owners that dream of landing a star. They must use quality products, become master chefs that implement great flavor techniques, add a unique personality to each dish, provide suitable value for money, and serve consistent food.
The work it takes to earn a spot on the esteemed guide is well worth it. According to Food & Wine, the late Michelin-star chef Joël Robuchon revealed how much a Michelin star can impact your business. "With one Michelin star, you get about 20% more business. Two stars, you do about 40% more business, and with three stars, you'll do about 100% more business. So from a business point ... you can see the influence of the Michelin guide," he said. Michelin star or not, no restaurant is able to impress everybody. Chef Tom Colicchio shared on Twitter a hilarious reason for roasting a Michelin-star eatery.
He questioned the restaurant's choice of music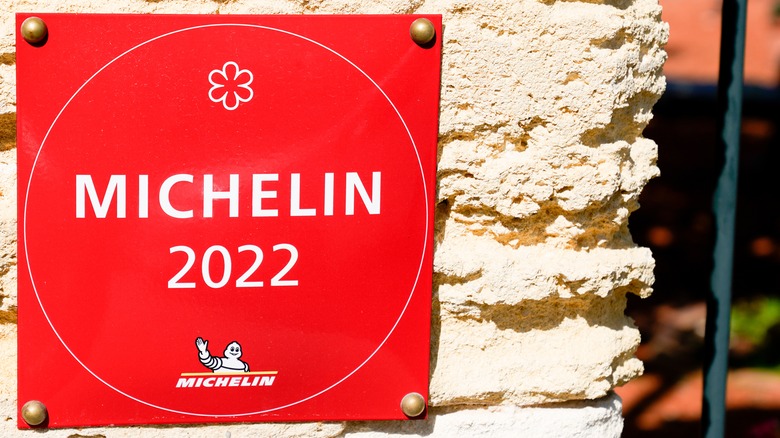 sylv1rob1/Shutterstock
Chef and owner of Crafted Hospitality Tom Colicchio took to Twitter to roast an unnamed Michelin-star restaurant — but not for reasons related to the food. "I'm in a three star Michelin in London and Lynyrd Skynyrd is on the set list," he posted. The comments were a mixed bag; some users were definitely fans of the band while others thought the music wasn't the best choice. "That's how you know the food is about to be excellent," one comment read. Another user wrote, "Automatic removal of 3 stars!" One comment revealed their love for Lynyrd Skynyrd rose far above their love of fancy restaurants. "That's because Lynyrd Skynyrd is a five star band," they wrote.
In 2018, chefs of Michelin-starred establishments such as Tom Sellers, Jason Atherton, Gordon Ramsay, Sat Bains, Tom Aikens, Claude Bosi, Ashley Palmer-Watts, and Daniel Humm collaborated to create a Michelin restaurant playlist, per Elite Traveler. "I asked some of the best chefs in the world which songs mean the most to them. A lot of these are tied up in what is played in kitchens all over the world, which I love," Sellers said. Perhaps after Colicchio's tweet, the London-based restaurant will get on board with the collaborative playlist.