The Surprising Amount Dwyane Wade Recommends Spending On Wine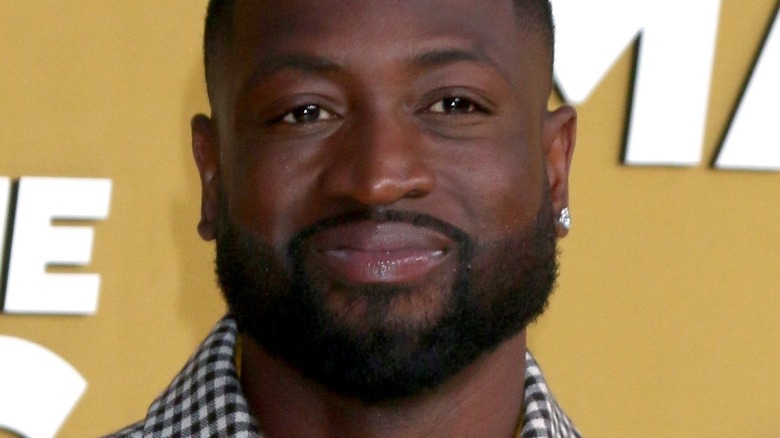 Kathy Hutchins/Shutterstock
Similar to the range between cheap and top-shelf liquors, wine can dramatically vary in price. There are tons of factors that contribute to the price of wine; more expensive bottles are made in smaller productions, are aged longer, use one variety of grape, and are harvested by hand rather than machine, per Advanced Mixology. Cheaper wines are usually aged in American oak barrels whereas the pricier varieties are aged in French oak barrels. The region in which the grapes were harvested as well as the packaging used for the bottle are also possible factors.
According to WTSO, taxes are also a contributor to price. If you live in America and enjoy wine shipped from Italy, it can be more expensive than American varieties due to tariffs in place during product transportation. If you were to vacation in Italy, however, Italian wines would be much more affordable due to their close proximity (via Oregon Live). Wine is touted as a classy beverage, and many celebrities enjoy it. With such a large range in price, it might be interesting to hear what one NBA star considers an acceptable spending amount.
He developed a taste after trying riesling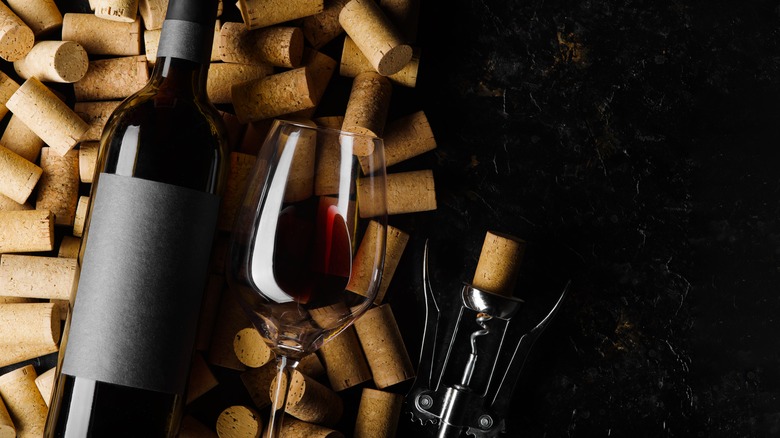 Anton27/Shutterstock
You might be wondering what NBA legend Dwyane Wade knows about wine – and the answer is quite a lot. In 2014, Wade visited Napa Valley, California and began collaborating with Jayson Pahlmeyer, a friend and legendary face in the wine game (via the Wade Cellars). Together with co-founder Jamie Watson, Wade Cellars was born, and by 2018, its products were ready for the U.S. market. The Three by Wade collection of wines includes cabernet sauvignon, Chenin blanc, and Oakville cabernet sauvignon.
When it came to red wine, Wade didn't experience love at first sip and was more accustomed to sweet beverages. "I wasn't really into alcohol, but I wanted to be able to enjoy a glass of wine. So I just kept trying and finally found something that kind of spoke to my palate, he told Eater. The first variety he enjoyed was riesling.
With Wade now being familiar with wine, Eater asked him how much he recommends spending on a suitable bottle of special-occasion wine. "I would say something in the $60 to $70 range is healthy. That's the best price point I think. It's not cheap, it's not overly expensive. It's a good amount of money to spend on a bottle of wine," he said. It turns out even Wade doesn't have overly expensive tastes, but it is worth noting that the most expensive bottle he purchased was around $5,000. "I don't even remember what bottle it was!" he revealed.