Reddit Is Seriously Unimpressed By The New Whole Foods CEO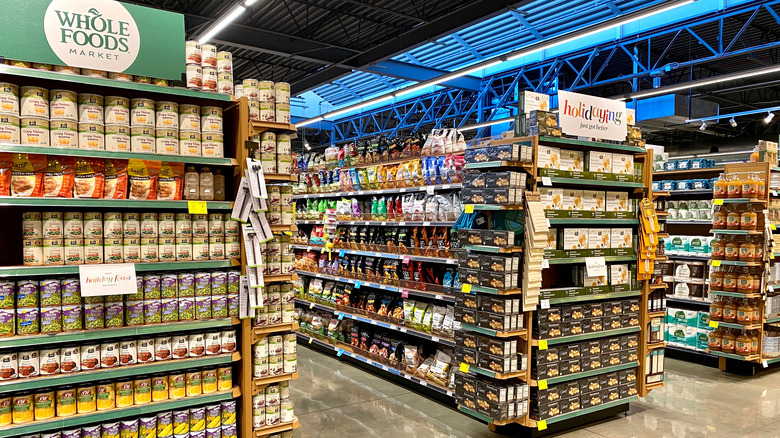 ZikG/Shutterstock
A graduate of the University of Wisconsin-Milwaukee, Jason Buechel recently assumed his new role as the Chief Executive Officer (CEO) of the leading health foods supermarket, Whole Foods. Previously holding the positions of Global Vice President, Chief Information Officer, and Chief Operating Officer, Buechel was promoted to the head of the company in early September when the former CEO, John Mackey, retired from the position to pursue "other life passions" (via Food & Wine).
Buechel was on the corporation's Leadership Team when it was acquired by Amazon in 2017, and when it subsequently began to implement its services in stores, such as its Prime Membership program (via Grocery Dive). Mackey endorsed Buechel as his successor, stating that, "Not only is he [Buechel] extraordinarily intelligent with unusually high integrity, he is also a servant leader who lives and embodies Whole Foods Core Values and Leadership Principles and is fundamentally just a good and loving person," according to Food Business News.
However, some people are challenging that description, as noted by a Reddit thread that was posted in early September.
Redditors are unimpressed by Buechel's delayed plans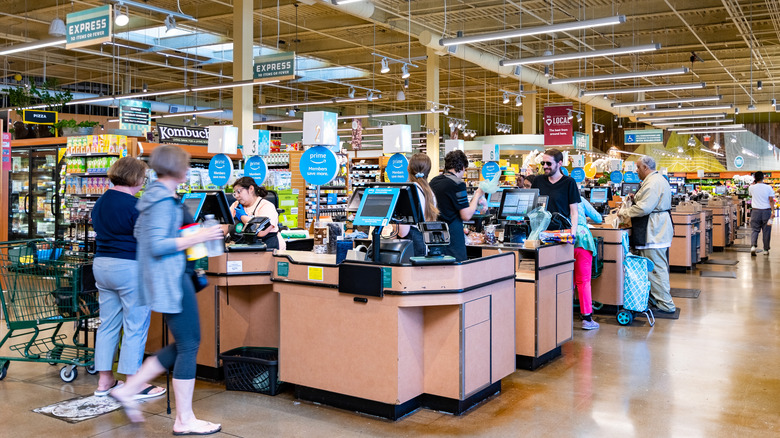 Sundry Photography/Shutterstock
In a company blog post, Buechel detailed his future plans for the company, including building an inclusive environment for store employees and "fostering a store-centric culture." However, some staff were not pleased when the new CEO mentioned in his blog post that he will reveal more of the company's future strategy plans in 2023.
One user, @01928-19912-JK, expressed their concern on the Reddit thread titled, "A Message from Whole Foods Market's New CEO, Jason Buechel." They wrote, "Kinda an interesting choice to wait until after the holidays to make any announcements on changes that might take place. I feel like it'd be smartest to announce changes now or soon so anyone who was planning to leave before the holidays has their excuse to part ways, or might be incentivized to stay if they're good changes," which received 14 upvotes in agreement.
Another user, @kannnnngggggggg, commented under this statement, writing, "I plan on leaving before the holidays. I agree with you, if they changed things now it could persuade me to stay."
With this change of leadership, current employees appear to want some more direction, but will have to wait until early into next year to receive it.