The Seafood Restaurant You Probably Forgot Zach Braff Owned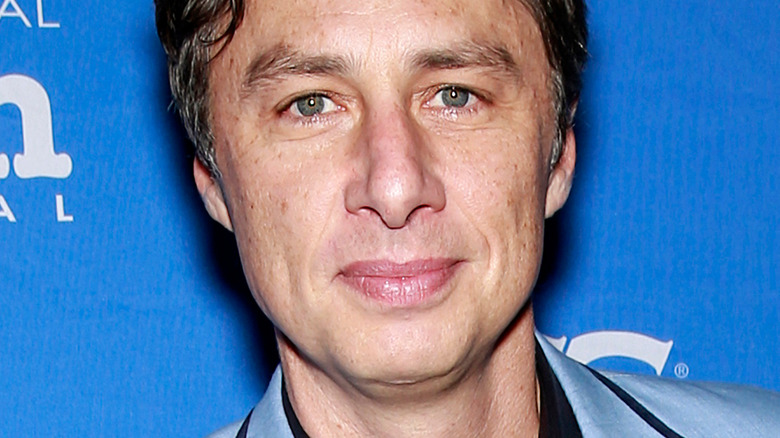 Ovidiu Hrubaru/Shutterstock
Many of America's favorite singers and actors have become restaurateurs in the course of their careers. Chart-topping country music star Blake Shelton is the owner of Ole Red, which is appropriately named after his hit song "Ol' Red." Its website describes the restaurant as a "full country experience," with live music, cocktails, and food spearheaded by the recording artist. Shelton isn't the only artist to spin their song lyrics for a restaurant name. Eminem's Mom's Spaghetti restaurant, which is a reference to his song "Lose Yourself," opened in Detroit in 2021, per Lad Bible. According to the brand's Twitter account, menu items include spaghetti, spaghetti with meatballs, spaghetti with vegan "rabbit" balls, a spaghetti sandwich, spaghetti Bolognese, and a Bolognese sandwich.
Another celebrity that you might not realize is also a restaurateur is actor Zach Braff, per Love Food. According to US Magazine, Braff is well known for his role on "Scrubs," though he is also a writer and director. He's also stepped foot into the music world, directing music videos for Gavin DeGraw. Apparently a fan of having multiple avenues of success, Braff is also the co-owner of a New York restaurant.
The restaurant is best known for its lobster rolls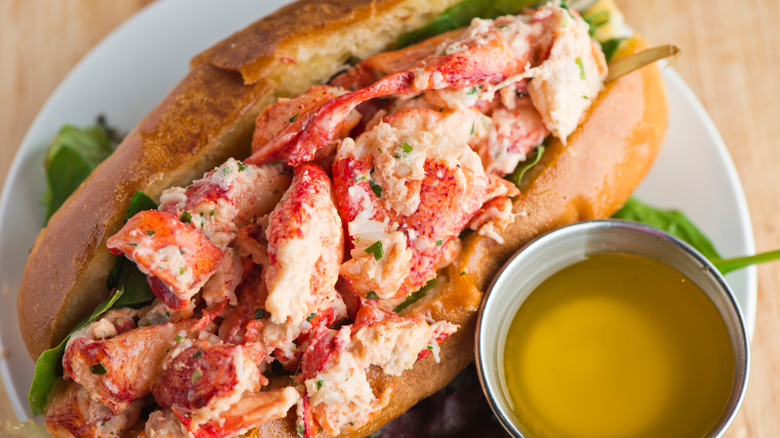 Marie Sonmez Photography/Shutterstock
Located in New York City's Greenwich Village neighborhood, The Mermaid Oyster Bar is co-owned by actor Zach Braff. The restaurant has three other locations in the city, though they're named The Mermaid Inn and aren't affiliated with Braff. According to Livingly, Braff's partner in the business is a chef and childhood friend Laurence Edelman. Indicated by its name, the restaurant serves many oyster varieties, lobster rolls, and a variety of fish.
According to the Mermaid Inn's Twitter account, the seafood eatery was recognized by Gotham Mag for its incredible lobster rolls in 2012. In 2016, Braff took to Twitter to encourage those in the area to stop by the restaurant. "In NYC? Come by Mermaid Oyster Bar. 79 MacDougal," he wrote. Per Tripadvisor, the restaurant seems to be beloved by those who dine there, with a current rating of 4.5 stars. "Great Place! If like oysters and enjoy a cocktail this is the place for you. The servers are VERY friendly and they are willing to give you suggestions," one review read. If you're a fan of seafood, especially lobster rolls, this Mermaid Oyster Bar seems like the place to be.