Asia Argento's Cryptic Message About The Anthony Bourdain Biography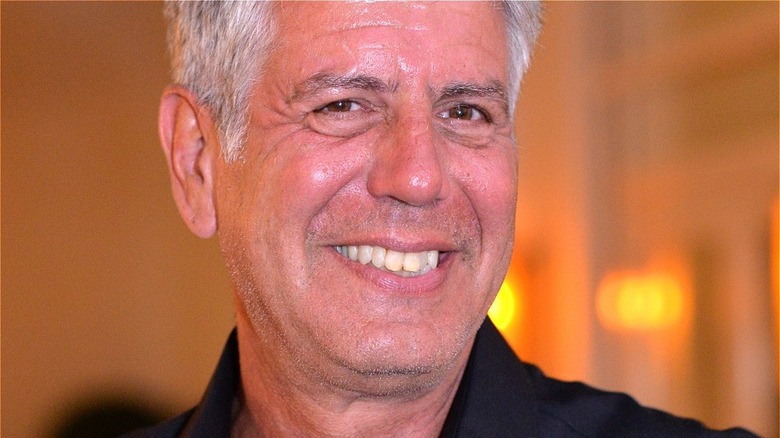 Dylan Rives/Getty
It's been more than three years since the passing of celebrity chef Anthony Bourdain, but recently, there was an allusion to one of the last conversations he had with his ex-partner, Asia Argento. Bourdain's unauthorized biography, "Down and Out in Paradise" by Charles Leerhsen, is expected to be released on October 11, and has already been met with a slew of controversy and disapproval by the late chef's family (via The Daily Mail).
Leerhsen began conducting research for the book in fall 2019, according to Air Mail. The piece's contents contain interviews with important people in Bourdain's life, as well as information surrounding his last days (via Tasting Table). One detail that was included in the soon-to-be released book were his final texts with Argento, who Bourdain was in a relationship with while being separated from his wife, Ottavia Busia-Bourdain (via TODAY). In response to the biography's upcoming release, Argento posted an Instagram story that left the internet reeling.
Argento's post referenced her and Bourdain's last interaction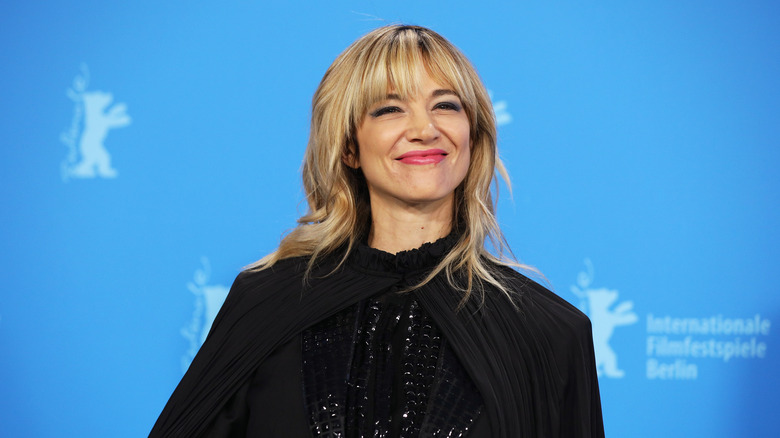 Sebastian Reuter/Getty Images
Asia Argento and Anthony Bourdain had a complicated partnership, with both sides cheating on the other while being together, according to The Daily Mail. Argento, who faced lots of accusations for driving Bourdain to his death, posted an Instagram story on September 29, referencing her and Bourdain's last digital conversation (via People).
The story, which has since expired, contained the text, "Stop Busting My Balls," over an image of Ronnie Coleman. These were the exact words that Argento had texted Bourdain the night before his death, in response to him asking, "Is there anything I can do?" (per People).
Argento, who is an actress and filmmaker, has told the press in the past that she feels guilt for not noticing Bourdain's pain sooner (via USA Today). She did not know that those four words would be the final text to her ex-partner, who was upset over pictures of her dancing with a journalist days before (via New York Post). Her recent reaction to the biography definitely made a statement, as the countdown to the book's release nears its end.