Topo Chico Is Hopping On The Canned Cocktail Bandwagon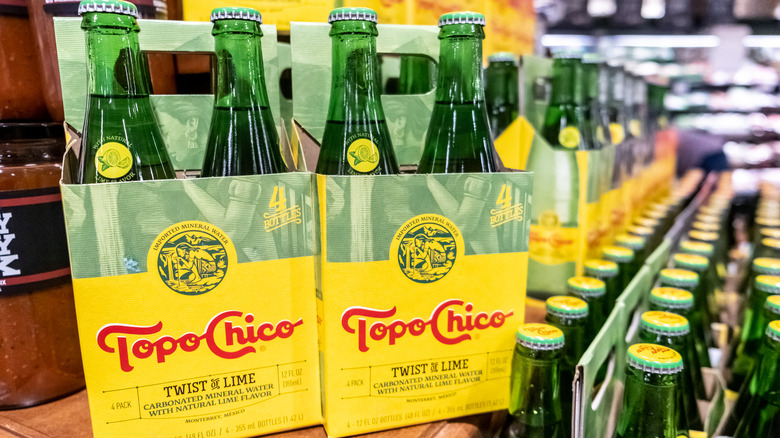 calimedia/Shutterstock
Did you know that Topo Chico first started selling its refreshing bubbly water back in 1895? It wasn't until the late 1900s that the mineral water we know today crossed over from northern Mexico and began to be sold throughout the U.S. In its more than 100-year tenure, the company has created countless Topo Chico flavors, from the original ginger ale and Joya waters to today's lime, grapefruit, and tangerine varieties.
Throughout the last two years, Topo Chico has taken on a new beverage sector with the release of its flavored hard seltzers, launching ranch water hard seltzer as a nod to the classic Texan cocktail of mineral water, tequila, and lime, as well as eight other boozy flavors. It's no surprise that the brand decided to get in on the hard seltzer market, which was valued at nearly $9 billion when Topo Chico's hard seltzers came out, but is expected to grow another 23% by 2030 (via Grand View Research). The brand has recently spotted another opportunity to expand its alcoholic offerings, however, and it's in the canned cocktails sector.
Get ready for tequila- and vodka-based Topo Chico cocktails in a can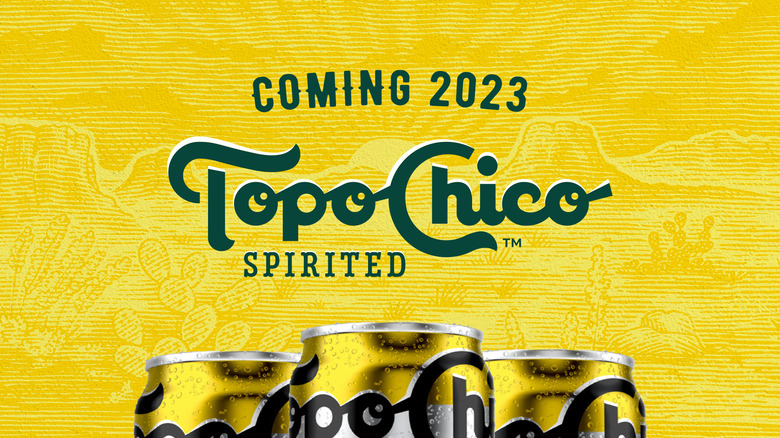 Topo Chico
According to a press release shared with Mashed, 2023 will see the launch of Topo Chico Spirited, a canned cocktail concept created in a partnership between Molson Coors and Topo Chico's owner, the Coca-Cola Company. Made with Topo Chico carbonated water, fruit juice, and vodka or tequila, the drinks will hit shelves in 22 select states next year, but the exact release date is still unknown.
Per the announcement, "Topo Chico will be the first premium sparkling mineral water brand to enter spirit-based RTDs," or ready-to-drink cocktails. Unlike hard seltzers, made with malt-based alcohol, canned cocktails are made with spirits such as vodka. You've likely noticed more canned cocktails popping up in stores over the past year; they "were the fastest-growing spirits category in 2021," per CNBC, surpassing both beer and the once untouchable hard seltzer. Sales of canned cocktails increased by about 42% last year, with customers drinking them even more than popular spirits like tequila and mezcal. It's safe to say that canned cocktails are the new hard seltzers, and Topo Chico is one of many companies likely to jump on the bandwagon.