When Is Whole Foods Open On Thanksgiving 2022?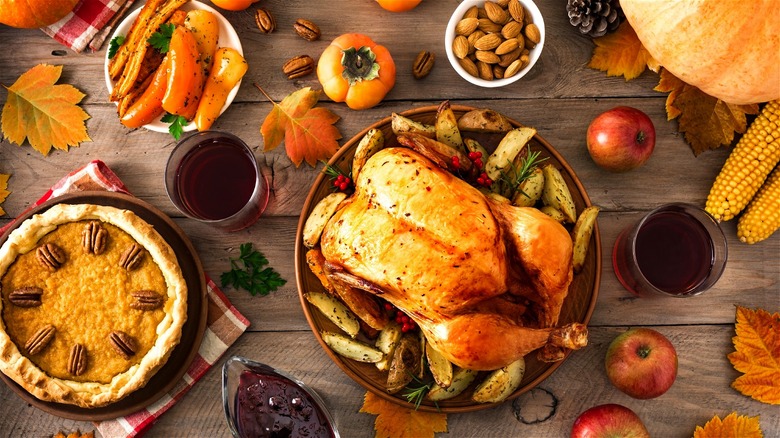 Oksana Mizina/Shutterstock
We may receive a commission on purchases made from links.
Thanksgiving is now less than two months away which for some signifies the time to start planning all the festive side dishes and decide which grocer will supply your food-related needs this holiday season. While Whole Foods has been known to have a "whole paycheck" reputation, one report conducted by Morgan Stanley in 2019 per Investopedia found Whole Foods prices to be only 1/4 higher than Kroger — one of the leading competitors for affordable groceries.
Not only that, but Whole Foods has an extensive array of organic produce and an impressive array of cheeses fit to host any number of guests this season. You can even taste-test the varieties and ask a Whole Foods cheese expert to assist you in your charcuterie board decision-making (via Whole Foods Market). Aside from the cheeses, organic produce, and selection of wines, if you find yourself too busy to deal with the thought of tearing apart your kitchen for one November holiday, the upscale grocer has you covered with its unique special occasion catering options (approved by several Reddit users) listed on the Whole Foods website. Though, before you go ahead and plan out all the details around this fall-friendly holiday, you may want to make sure whether Whole Foods is actually open on Thanksgiving.
Will Whole Foods be open on Thanksgiving this year?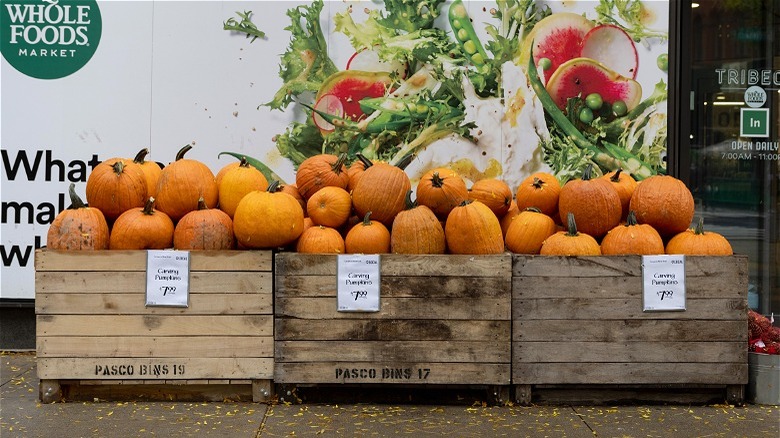 Alexi Rosenfeld/Getty Images
According to The Pioneer Woman, Whole Foods does plan on keeping its doors open this holiday season — but where and for how long depends on where you're located in the U.S. The Whole Foods website states that the company will be open for most major holidays with modified hours. In order to find out if your nearest store will be operating this Thanksgiving simply use the store locator tool online. If years past are any indication of the future, the upscale market may be open longer than you'd expect on Thanksgiving, according to one Reddit user.
Now that you're armed with the knowledge of Whole Foods' flexible holiday hours, don't wait until the last minute to buy all those exclusive seasonal goodies (via Amazon). And while you take precision and care to avoid all the Thanksgiving dishes no one likes to see on the table come dinnertime, you can always check out Whole Foods' Thanksgiving meal recipes located on the grocer's website to get your creative juices flowing.