The Real Reason Dunkin' Donuts Is Cutting These Menu Items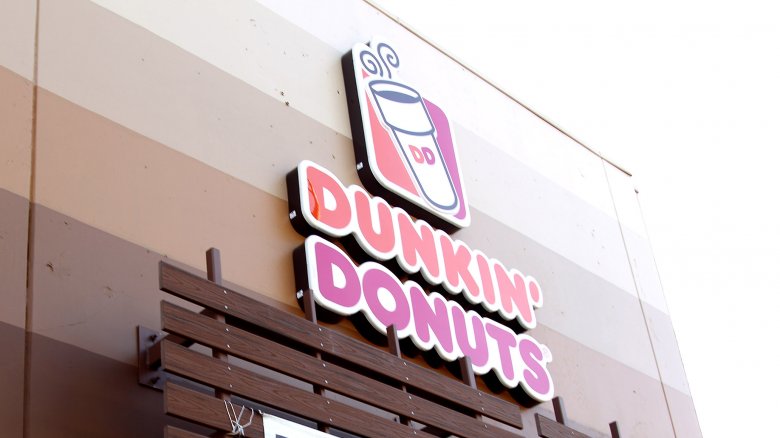 Getty Images
America may run on Dunkin', but the pickings are about to be a whole lot slimmer at your local Dunkin' Donuts. 
The restaurant chain announced in early January that it would eliminate 10 items from its menu. The changes have already started in the Northeast—ground zero is New Hampshire and the northern parts of New York—and is expected to roll out to the rest of the country by mid-March. 
So are your favorite menu items on the chopping block? According to Food & Wine, these are the items that are leaving:
Turkey cheddar bacon sandwich
Ham and cheddar sandwich
Chicken salad sandwich
Tuna salad sandwich
Big N' Toasted breakfast sandwich
Angus steak and egg breakfast sandwich
Strawberry banana and tropical mango flavored smoothies
Caramel, mocha, and peach unsweetened flavor shots
A variety of muffin, bagel, and cream cheese selections
Flatbread
This news comes just a few months after the chain slashed their doughnut selection nearly in half, with most locations reducing their varieties from 30 to 18. But if you're a Dunkin's fan, there's no reason to be alarmed (unless, of course, your favorite menu item is getting the ax). Chris Fuqua, Dunkin' Donuts' senior vice president of operations strategy and supply chain, said these changes are mostly in response to requests from franchise owners, and will most likely make your visits to Dunkin's a lot less time consuming. He told the Boston Herald, "They're facing challenges with labor, and we're always looking to maximize profitability for franchisees. If you can remove products that are more difficult to make or ... consumers aren't asking for as much, you can make the stores easier to work in, and you can positively impact their (profit and loss statement)."
About 1,000 locations tested the smaller menu selection in the fall of 2017, and said fewer than 40 percent of customers even noticed the changes. You may not either, as most of the items being cut were optional for franchises anyway. 
This change is also likely part of the company's recent efforts to reinvent their image. They kicked off 2018 by announcing that they will no longer use artificial dyes in their doughnuts, a clear step toward offering cleaner ingredients, a step that's in line with food trends across the nation. They've also been experimenting with a name change, opening a California location simply called Dunkin'. There's no need to sound the alarms, they'll still sell doughnuts, but they'd rather be known for their coffee. As Americans place more value on healthy options, that's probably not a bad idea.