Costco's Cranberry Walnut Bread Has Thanksgiving Written All Over It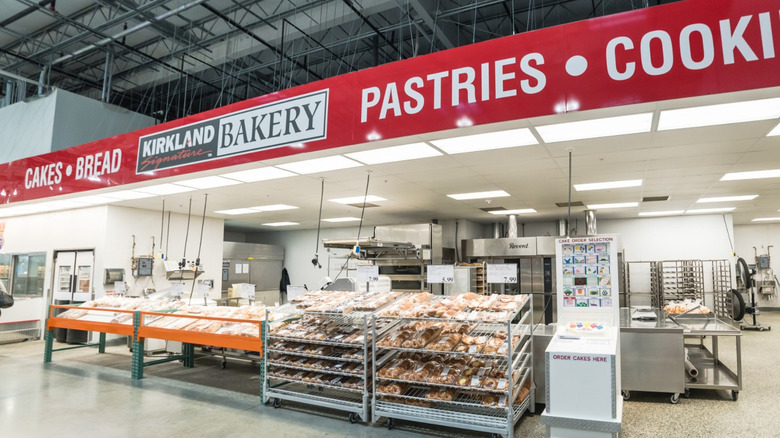 Trong Nguyen/Shutterstock
Is there any combination of food that says "fall" more than cranberries and walnuts? Cranberries, which are harvested from mid-September through early November, make a perfect colorful addition to everything this time of year, from sauces and pies to salads and even drinks. But they don't just add a tart, tasty zing to your Thanksgiving table. Cranberries also pack a high amount of healthy vitamins and antioxidants that can help boost the immune system and reduce the risk of a number of health conditions, including cardiovascular disease, cancer, high cholesterol, and inflammation, according to Medical News Today. When paired with the protein and healthy Omega-3 fatty acids that are found in walnuts, you have the makings of a delicious, heart-healthy, immune-boosting autumn meal (via Healthline).
This year, Costco is making it easier than ever to enjoy these two seasonal favorites with the return of its popular cranberry walnut bread, which is selling for $8.99 per loaf (via Instagram). Featuring real cranberries and pieces of walnuts baked into a soft loaf of freshly baked bread, this seasonal item has Costco shoppers ready for Thanksgiving already.
Costco shoppers wish this bread was available year round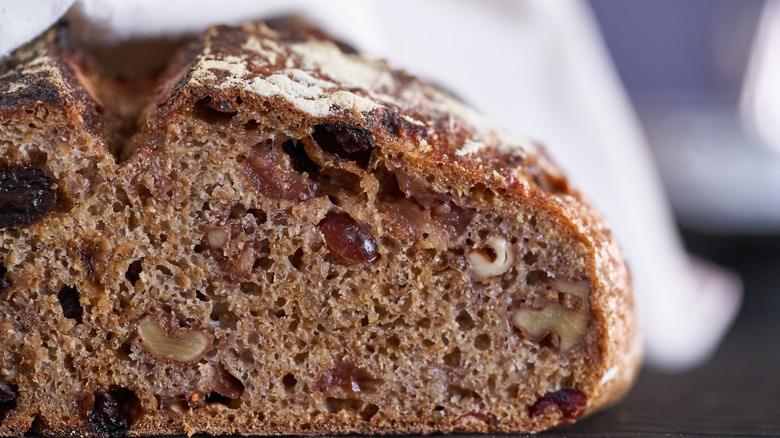 Jiraphan Poonthanasetha/Shutterstock
Instagram user @costcohotfinds made a post alerting their fellow Costco fans to the return of the store's cranberry walnut bread."Cranberry Walnut Bread in the Costco Bakery!!! It's better than my homemade version!! Nearly 2lbs and the center is so soft with a crunchy edge," they captioned their post. Many of their followers were equally excited by this bread's return to store shelves. Fans praised the seasonal treat as "so so good," "the best," and "one of my favs." "I bought one. It is delicious. Moist and that crust is perfection," shared @luvvito, while another user admitted that the product "actually excites me every year." "The best! Wish it was year round," wrote another fan. Some savvy shoppers suggested stocking up on the bread and freezing it to enjoy throughout the year.
Other followers shared their favorite ways to enjoy this seasonal baked good. "Tried this as French toast once, amazing," replied @meganlinakitchen. "Try it with the cranberry goat cheese – so good," @gia.belle6 recommended, while another user suggested trying it with Costco's blueberry jam. "I topped mine with the maple butter from Aldi. So good!" raved @layla_rivera19. But judging by these overwhelmingly positive responses, it seems that this cranberry walnut bread from Costco will hit the spot no matter what you pair it with.