Costco's Cranberry Walnut Bread Is Turning Heads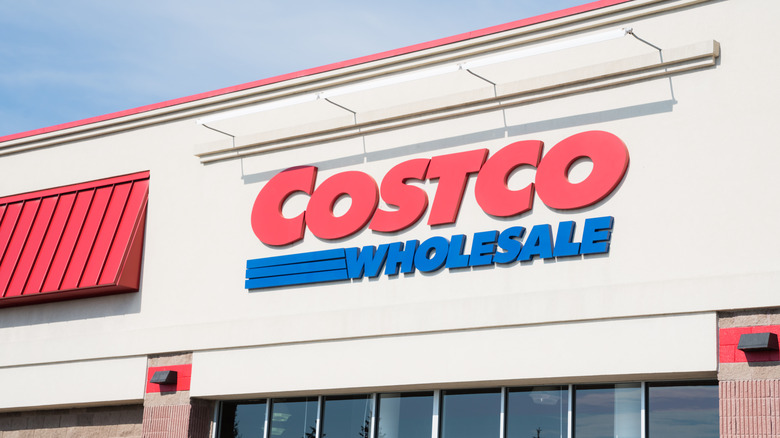 Ilze_Lucero/Shutterstock
The end of September is nearing, which means it's almost time to start thinking about the holidays — and all of the delicious foods that come along with the festivities. While seasonal favorites like pumpkin and apples, as well as classic dishes like turkey and pecan pie, might get a lot of attention, let's not forget one of the most essential foods of the season, without which no holiday dinner would be truly complete: bread. 
Though bread might not normally be the headline item among Thanksgiving side dishes, Costco has just re-released its seasonal cranberry walnut loaf that is sure to make carbs the star of this year's holiday dinner, according to a Reddit post. The wholesome offering is a Costco fan favorite among shoppers who know that good bread is the real secret to a truly successful seasonal meal. Many of them were excited to see that this hearty loaf was finally back on shelves, marking the real start of the fall season.
Costco shoppers love the seasonal cranberry walnut bread
One shopper in Shoreline, Washington was so delighted to see the return of the cranberry walnut bread that they couldn't resist posting about it on Reddit for their fellow Costco lovers. "How do you know it's fall? Seasonal Cranberry Walnut Bread!" they remarked. Other shoppers were quick to express their own excitement at the bread's arrival. "SWEET!!!! My parents love this stuff. Will have to get a loaf for them," u/TSB_1 replied, while u/IAmAFilm joked: "I didn't know I needed another Costco trip this week, but it seems I do!" Another user agreed that it is "probably a better indicator than Christmas decorations" that the holiday season is finally here.
The bread, which costs $7.99 per loaf and contains a blend of flours, sugar, cranberries, and walnuts, is a fancy yet affordable complement to your favorite fall recipes. If you've been keeping an eye out for something special to bring to your holiday dinner this year — or you simply want to get into the celebratory mood by enjoying some sweet and seasonal treats — then you definitely won't want to miss your chance to try this tasty and nutty cranberry bread at your local Costco.