The Taco Bell Experiment You Have To See To Believe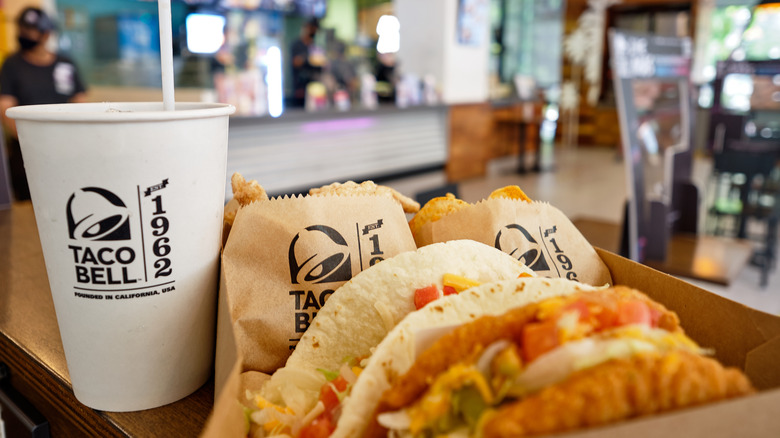 KULLAPONG PARCHERAT/Shutterstock
Have you ever wondered what the healthiest fast-food place is? Okay, eating a greasy hamburger or piece of fried chicken you got for only a couple of bucks is never going to be the same as eating a bowl of quinoa or brown rice. But, out of all the mainstream fast-food restaurants, which one would be the healthiest compared to the rest?
While a list of the healthiest fast-food restaurants may put businesses such as Subway, Chipotle, and even Chick-fil-A near the top thanks to their moderate lack of deep-fried foods and low-calorie offerings, you may be surprised to learn that Taco Bell may actually be considered a "healthy" fast-food option. According to Taste of Home, Taco Bell has removed artificial flavors and colors from its menu, serves cage-free eggs and antibiotic-free chicken, and plans to reduce sodium by 25% by 2025. Thrillist reports that certain menu items such as the Black Beans and Rice, Grilled Steak Soft Taco, and even the Cheesy Toasted Breakfast Burrito are all healthy items to get at your local Taco Bell — or at least healthier than a greasy burger, all things considered.
But if Taco Bell is so "healthy," then it would stand that eating large quantities of it wouldn't have too bad an effect on your body, right? For one man in Lexington, Virginia, the idea of following a "Taco Bell Diet" sounded like an interesting experiment. Could a person survive 30 days on Taco Bell items and suffer little health consequences?
Sam Reid ate Taco Bell for 30 days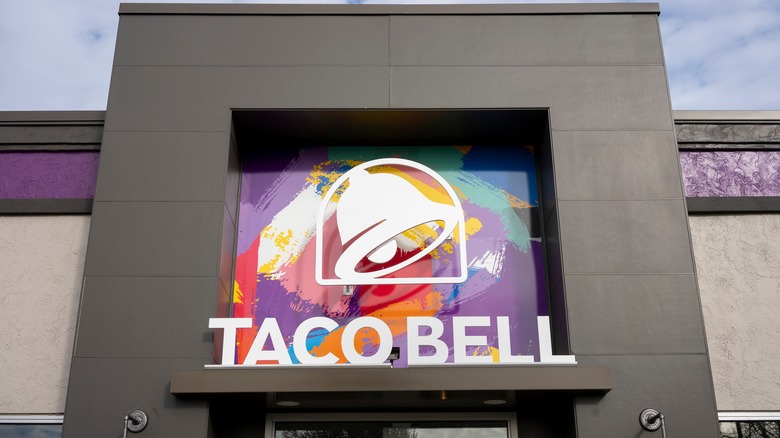 Tada Images/Shutterstock
if you're perhaps interested in the study of fast food in American society, you may be familiar with "Supersize Me." It's that film where Morgan Spurlock consumes McDonald's over the course of one month and documents the effects it has on his body (via IMDb). Young Virginian athlete and content creator Sam Reid launched a similar experiment in the summer of 2022, where he would consume Taco Bell for 30 days as part of a plan to ignite discussion on fast food in health-focused diets.
According to WDBJ 7 News, Reid began his experiment in July, launching a Kickstarter to help fund his 30 days of Living Mas, with a plan to document changes to his health throughout before uploading the entire experiment online. Although he would be consuming Taco Bell for over a month, Reid explains he would be visiting doctors and performing fitness tests to see if he could maintain a healthy weight even if he's eating cheap fast food. As NBC 29 reports, by day 15, Reid claimed to be "feeling great." His project had gained some attention on social media and local Taco Bell workers had come to know him on a first-name basis.
On August 22, Reid ate at Taco Bell's flagship location on the Las Vegas Strip, thus concluding the experiment. His final video on the aftermath of the experiment notes that his first meal aside from Taco Bell was a feast at a local Cook Out restaurant.
Reid announced on his Kickstarter page that he will be posting his finished documentary to his Youtube channel on October 12, 2022.