Why Bernie Sanders Took Aim At Starbucks CEO Howard Schultz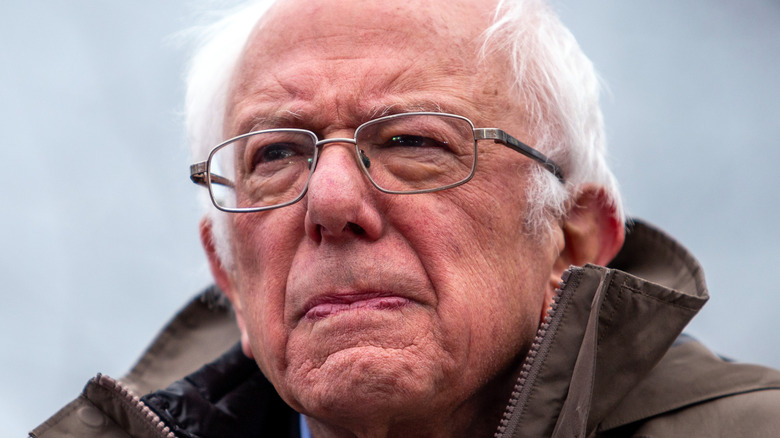 Lauryn Allen/Shutterstock
Starbucks and its current CEO Howard Schultz appear to be on a collision course with four members of the U.S. Senate over what appears to be the coffee giant's union-busting activities. 
Days after senators Elizabeth Warren, Ed Markey, Bernie Sanders, and Richard Blumenthal fired off a letter asking Starbucks as a whole, and Schultz, as well as Board of Directors Chair Mellody Hobson to explain the allegations, Sanders took the extra step of going on social media to call out the Starbucks CEO, tweeting "No, Howard Schultz. When you fire 120 Starbucks union leaders, shut down pro-union shops & engage in union busting you do not "love" Starbucks workers. If you truly respected the workers at Starbucks, sit down with them and negotiate a fair first contract as the law requires." 
Other than the letter that had been sent four days prior, on October 4th, there was little to indicate what might have triggered the senator from Vermont, unless it was a feature by The Washington Post which sought to explain the Starbucks' CEO's deep antagonism towards labor unions. As one labor organizer told The Post "I've never met a businessman like him. He hates unions more than he loves money."
Twitter is divided over Sanders' statement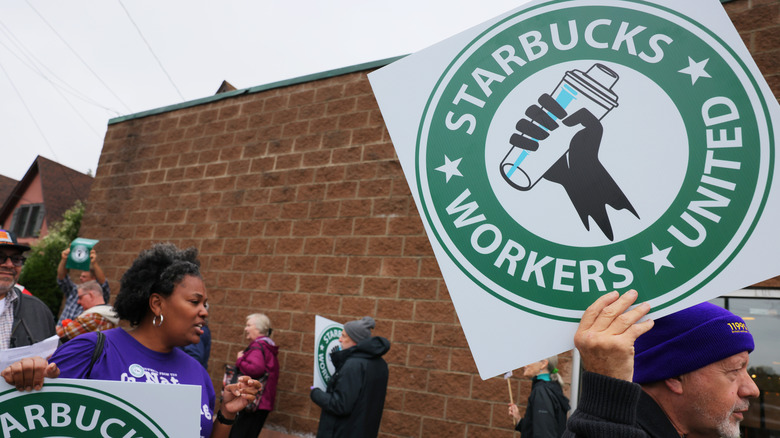 Michael M. Santiago/Getty Images
Senator Sanders' criticism appears to have divided social media as some accused him of overreaching in his criticism of Schultz, owing to his own lack of business experience. "Which companies have you started and grew to be successful on a global scale employing 350,000 people? When have you ever had to manage the challenges of having a third party dictate how you manage the people you, not them pay to work at the company?" one Twitter user fumed. 
Another tweet called on workers to vote with their feet, if they weren't happy with working conditions at the store, saying, "These words mean nothing, do nothing and achieve nothing. If you don't like working at Starbucks, go somewhere else. Stop creating problems to other people."
Yet, others stood on the side of both the Senator and the dissatisfied workers, with one supporter tweeting "US corporations are on the fast track to bring industrial era sweatshops back to the US. Workers rights, safety, compensation, benefits, etc are all being pushed back but corporate profits are at a 50 year all-time high. Who will stop this push towards modern day feudalism?"  Another called out Sanders critics, saying, "Man people sure do get mad when they see people that they've traditionally been able to look down on try and organize and scratch out a mildly better living."
We have to wonder how far will these tweets go, and if Starbucks or Shultz will offer an on line reply.