Here's What Happened To Beatbox Beverages After Shark Tank
"Shark Tank" provides a platform for entrepreneurs with all kinds of ideas and businesses, but if there's one thing that fans know after watching 14 seasons of the show, it's that the sharks get really excited at the prospect of owning a slice of another food or beverage company. Over the years, the sharks have seen several alcohol-based business owners walk into the room. Some they turned down and others were fought over by the sharks.
The booze cruise business of season 4, Corks Away Wine Adventures, failed to impress the sharks whereas, in season 11, the single-serve wine-in-a-glass company Zipz Wine, was offered the biggest investment on "Shark Tank" up until that point with $2.5 million from Kevin O'Leary. The sharks have also seen non-alcoholic wine for cats and dogs, wine spritzers low on sugar, boozy ice creams, and all sorts of businesses that sold drinking accessories.
While some may have failed to impress the sharks, BeatBox Beverages on season 6 certainly did (via Shark Tank Blog). When business school friends Justin Fenchel, Aimy Steadman, and Brad Schultz walked into "Shark Tank" seeking a $200,000 investment in return for a 10% stake in their company, they probably didn't expect to walk away with a million dollars instead.
Sharks couldn't wait to get a sip of the portable party punch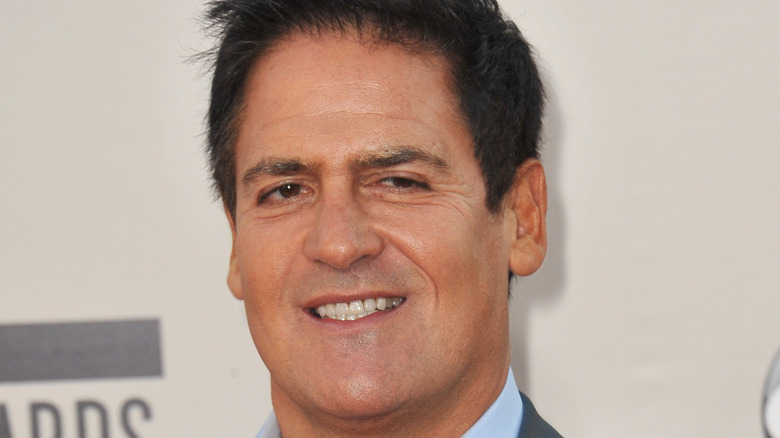 Jaguar PS/Shutterstock
The idea was simple — partygoers usually carry hefty packs of beers in their hands and the three entrepreneurs thought that there had to be a snazzier and cooler alternative (via Shark Tank Blog). They created a beatbox-shaped box with a plastic bag inside that held up to five liters of a mixed drink. With the "portable party punch" as they called it, people could walk into a party with a beatbox in their hand that was filled with alcohol.
Although Mr. Wonderful, aka Kevin O'Leary, thought that BeatBox's selection of orange wines in four flavors tasted bad, he couldn't turn down the ingenuity of the portable alcohol-in-a-beatbox idea. Despite what he thought of the drink's taste, O'Leary offered the trio $200,000 in return for 20% of their business whereas Barbara Corcoran was willing to offer double the investment for the same percentage of equity.
In a sudden change of events and quick negations, however, the entrepreneurs decided to turn down O'Leary and Corcoran's deals for Mark Cuban's million-dollar investment in return for a 33% stake in the company. If BeatBox's expanded range of flavors and the number of stores selling the portable party punch are any indications, Cuban may be seeing big returns on his investment (via Beatbox Beverage website).
BeatBox may be one of Mark Cuban's most successful 'Shark Tank' investments yet
The entrepreneurs came to "Shark Tank" with distribution problems. At the time, they were only selling in Texas, and issues with licensing were setting their portable party punch back from becoming a national sensation (via Shark Tank Blog). Until Cuban's investment. In an update on season 2 of "Beyond The Tank" the entrepreneurs said that BeatBox had made $440,000 within four months of appearing on the show — double the sales they had made in the 18 months prior. At the time, BeatBox was in 100 Walmart stores with plans to bring new flavors and expand to 1,000.
By 2021, Shark Tank Blog reports that BeatBox was in 12,000 stores including Kroger, and had earned a whopping $18 million in revenue. Per the BeatBox website, not only is the portable party punch now in over 40,000 stores but there are also new flavors. BeatBox's original four-flavor strong collection has expanded to nearly 16, with alcoholic punches in watermelon, mango, and peach flavors along with zero sugar options. BeatBox also seems to have shifted from a punch-in-a-beatbox to just a punch business.
According to a press release, BeatBox is one of the fastest-growing brands of ready-to-drink beverages in 2022 with a projected $12 million through sales in just the U.S. this year. It seems like BeatBox Beverages may very well be on Cuban's portfolio of most lucrative "Shark Tank" investments to date!