How Long You Should Be Cooking Lobster, According To Martha Stewart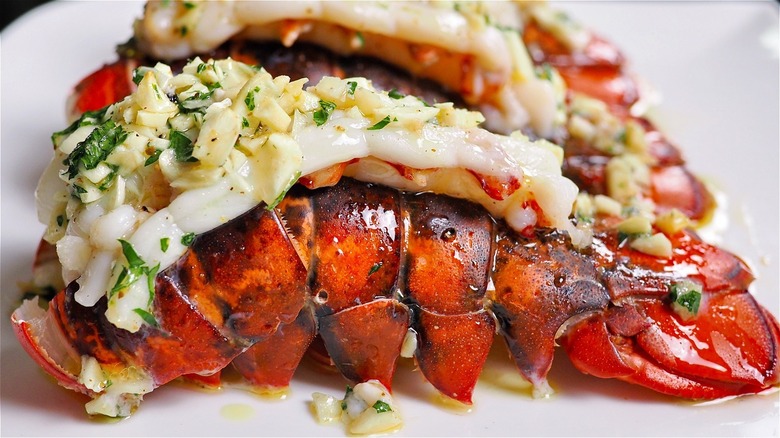 CTHB/Shutterstock
Domestic goddess, television host, cookbook author, and businesswoman Martha Stewart is a force to be reckoned with. Over the past several decades, she has graced the world with her presence, sharing delicious recipes, approachable home and lifestyle advice, and plenty of laughs. After all, one of her best friends is the rapper Snoop Dogg, with whom she co-hosts "Martha & Snoop's Potluck Dinner Party," a comedic cooking competition show.
Stewart's warm, cheeky personality shines through in the recipes she dishes out to fans around the globe. Through the years, she has showcased her culinary expertise via a variety of cuisines and cooking techniques, including making baked goods, comfort meals, and healthy eats. Born and raised in New Jersey, it shouldn't come as a surprise that one of her favorite categories of fare is seafood. Stewart has prepared a number of shellfish recipes during her career, particularly those that call for shrimp, clams, mussels, oysters, crab, and of course, lobster. Here's her top tip for cooking one of the most popular crustaceans on earth.
Martha Stewart recommends boiling lobster for no longer than 18 minutes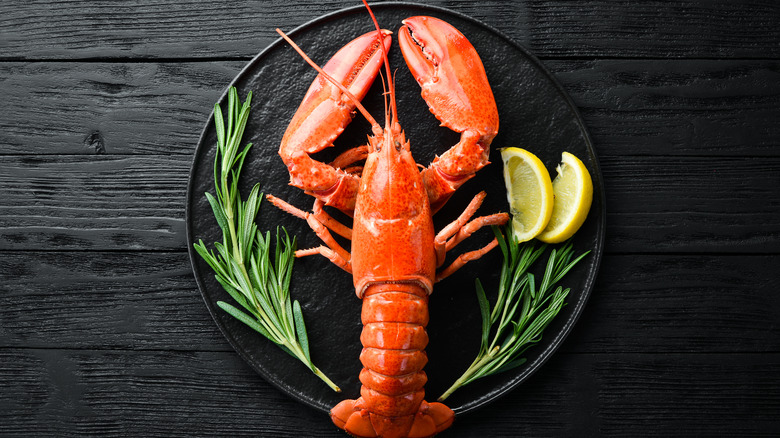 YARUNIV Studio/Shutterstock
Martha Stewart knows a thing or two about cooking — and eating — lobster. The icon has published a number of lobster-centric recipes on her website, including everything from succulent lobster rolls to creamy, elegant lobster bisque to indulgent lobster mac and cheese. She recently shared a handful of seafood tips with Food & Wine, including how to cook lobster perfectly ... and how to avoid making a classic mistake.
When it comes to cooking lobster, timing is everything. Stewart advises boiling a "pound and a quarter fresh from the sea" lobster between 13 and 18 minutes — no more, no less. If you exceed the boiling time of 18 minutes, she explains that you risk overcooking. An easy way to tell if you've gone a bit overboard is if the lobster's claw is half the size of the shell when cracked open. Stewart also suggests adding a cup of vodka to the pot. Her reason? "If you were going to be boiled alive, you'd want to have a drink also." Good point, Martha.