The Biggest Challenge For Top Chef's Brooke Williamson Wasn't Cooking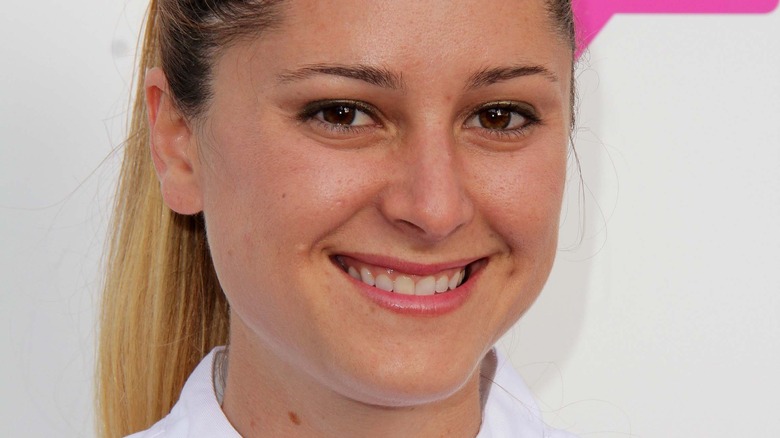 s_bukley/Shutterstock
The competitors who duke it out for the title on each season of "Top Chef" have a ton of culinary challenges on their plate, from coming up with incredible dishes on the fly to cooking under time constraints or with ingredients they're unfamiliar with. As several of the producers on the show spilled to Bon Appetit, many of the challenges the chefs are given are designed specifically to throw them off and force them outside their comfort zones. After all, they're experts who know their way around a kitchen, so it likely takes a lot to shake their culinary confidence.
And that's just the difficulties that arise in terms of the culinary component of the competition. Because it's also a television show, they also have to deal with the cameras capturing them during their most stressful moments, having to talk about their in-show losses and failures when they'd likely rather just forget all about them.
Not to mention, each contestant comes to the competition with a unique perspective and experience. Perhaps a competitor who rarely works with seafood has to come up with a menu entirely revolving around it. Or, a chef who hardly ever makes dessert may be tasked with creating the dessert dish for a food challenge. However, for Brooke Williamson, the biggest difficulty had absolutely nothing to do with the food, as Bravo TV reports.
Williamson was forced to face her fears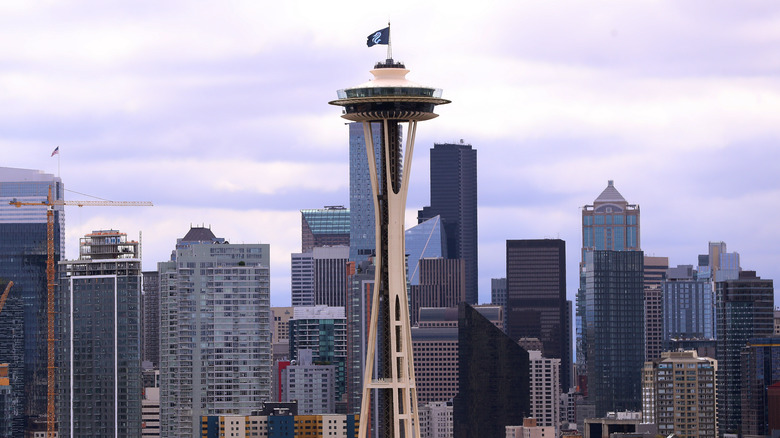 Abbie Parr/Getty Images
Brooke Williamson competed on two seasons of "Top Chef." As her website outlines, she was a runner-up on the tenth season of the show, which was based in Seattle, and then ended up winning Season 14. Her first time competing, she had to face some of her biggest fears, thanks to a major Seattle landmark and the city's waterfront location.
As Williamson told Bravo TV, she has two big fears: heights and boats. Unfortunately for her, she had to confront both of these fears during the course of the tenth season. At one point, the competitors had to go to the top of the Space Needle, a definite struggle for anyone with a fear of heights — the Seattle landmark is a staggering 605 feet tall. She also had to get on a cruise for another challenge, forcing her to confront her fear of boats.
And those are only the non-culinary challenges she remembered off the top of her head. As the Los Angeles Times reported while one of her seasons was airing, the heights-fearing (and claustrophobic) Williamson had to get on a helicopter for a challenge in Alaska, and the experience was so tough that she ended up crying during the ride.
Luckily for Williamson, outside the context of "Top Chef," she doesn't have to deal with those fears when she shows up to her restaurant kitchen every day.