Alex Guarnaschelli's Simple Yet Tearful Tribute To Angela Lansbury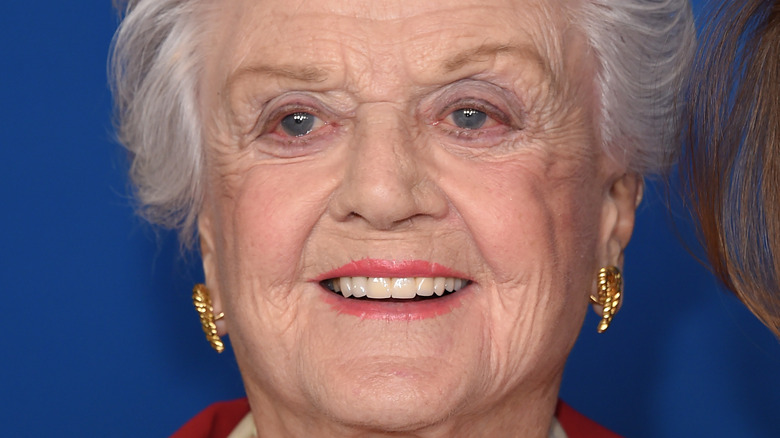 DFree/Shutterstock
We may receive a commission on purchases made from links.
Social media is reacting Tuesday to the heartbreaking death of Angela Lansbury. The British television, film, and broadway star was 96 years old when she died on October 11 just five days away from her birthday, according to a family statement (via Broadway World). 
Lansbury wasn't just beloved by those she worked with in entertainment. Her reach even extended into the world of food and cooking. Lansbury herself once penned a book on exercise and diet that includes menu suggestions (via Amazon), and even released a home workout video called "Positive Moves" (via Comet Over Hollywood). She's inspired other cooks, too: One food blogger wrote a cookbook, "Murder, She Cooked," that was published in September 2022 and features recipes inspired by Lansbury and her co-stars on "Murder, She Wrote." 
Now that the star has passed, some notable names from the food world are paying their respects on social media, including one "Iron Chef" alumna whose remembrance was short but sweet.
Twitter mourned with Alex Guarnaschelli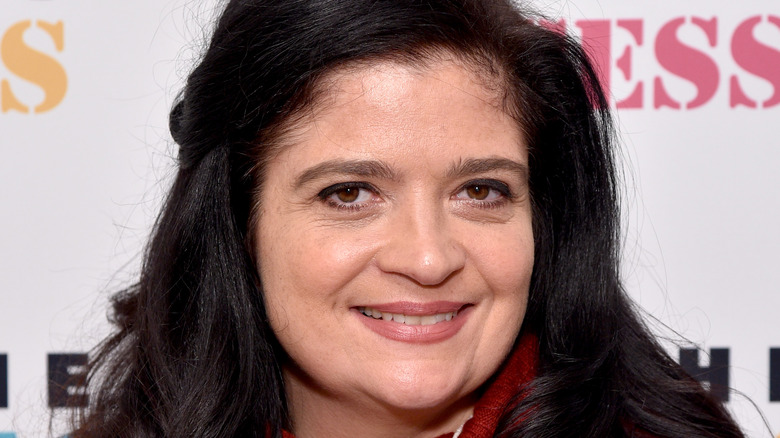 Bryan Bedder/Getty Images
As always happens when a beloved cultural icon dies, people took to social media to share their sadness — and who could be more beloved to pop culture than Angela Lansbury for her performance as Mrs. Potts in "Beauty and the Beast?" Chef Alex Guarnaschelli, star of "Alex vs America" and "Iron Chef," had this to say: "I love Angela Lansbury. Rest In Peace," shared the chef on Twitter.
Guarnaschelli wasn't the only Food Network star who was mourning the death of Lansbury. Chef Andrew Zimmern also remembered the star on Twitter, saying, "may her memory be a blessing to her family and friends," and Guarnaschelli's own fans also shared their condolences. "I'm with you. I love Dame Lansbury. She was SO GREAT! She will be missed," said one person, while another user shared a clip of Lansbury's memorable performance of "The Worst Pies in London" from the Broadway musical "Sweeney Todd." 
If you're feeling down about Lansbury's death, perhaps you can raise a glass to her with the surprising beverage that she credited with keeping her young in her honor.