Whole Foods Offers A Vegan Twist On TikTok's Butter Boards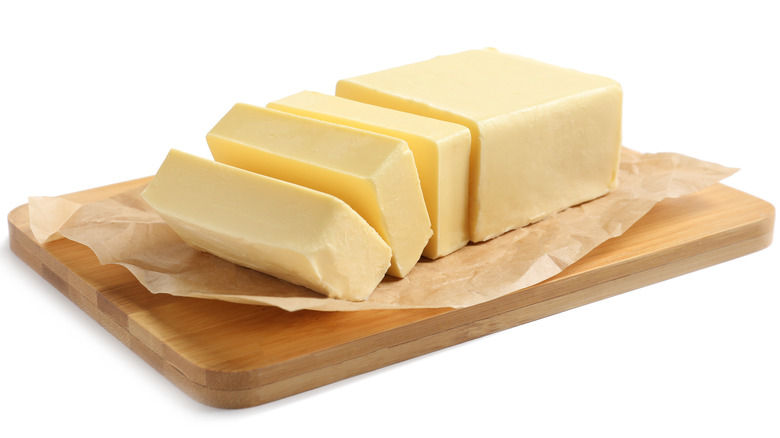 New Africa/Shutterstock
Sometimes when a brand tries to make itself more hip or get on board with "what the youths are doing," the results are catastrophic. Part of the problem is, when a brand tries to appeal to a younger demographic, it often doesn't use the right public relations professionals to accomplish the task. Consider some of the bad decisions Costco has made that sent customers screaming to social media. Some of these might have been avoided if Costco actually hired a PR team (via Business Insider).
Nevertheless, even brands with dedicated PR efforts make mistakes — especially on social media. One of Dunkin's biggest failures, for example, was when news of free iced coffee at the chain circulated online, except most locations didn't have it, alienating thirsty customers. The Wendy's Twitter account, on the other hand, has used the platform to great effect, being glib, snarky, and fun while sticking to the brand's message and tweeting some pretty savage burns.
And then there's Whole Foods, which tends to be fairly innocuous in the online world. Mostly, the grocery chain posts about deals or new items on its Twitter feed, and its Facebook account is more of the same. However, the organic grocer is apparently seeking to branch out, as it just posted its own take on a major TikTok trend.
The new cruelty-free butter board option might just be the upgrade that the world needs
TikTok's butter board trend began with recipe developer Justine Doiron. In her viral video of the shareable snack, she asked viewers, "Have you heard of a butter board?" "I want to make them the next charcuterie board," she said, clarifying that her goal isn't to eliminate meat and cheese boards, but to create something new.
A butter board is exactly what it sounds like: a serving tray slathered with butter and adorned with all manner of edible goodies. Doiron uses honey, edible flowers, and "lots of lemon zest" to make hers, but any arrangement of sweet or savory ingredients can be employed.
In a bid to further update the shareable board concept, Whole Foods took the butter board idea and made it vegan. In a Twitter post, the chain asserted that the "vegan cream cheese board is the new butter board," showing off a slathering of Miyoko's Creamery plant-based cream cheese laden with grated vegan parmesan, preserved bell peppers, chopped pecans, and honey. Finally, it's eaten with toasted bread. Though this hot take on the butter board may not set the world on fire, it's a creamy appetizer that avoids animal products, allowing vegans to get in on the dippable fun.