Reddit Has Already Lost Faith In One Hell's Kitchen Season 21 Contestant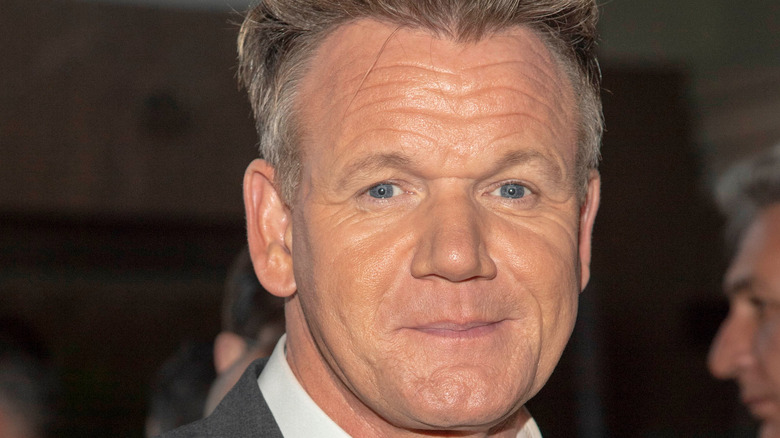 Eugene Powers/Shutterstock
The newest season of "Hell's Kitchen" premiered on Fox on September 29. The concept is simple: contestants compete for their spot as the next executive chef of one of Gordon Ramsay's many highly acclaimed restaurants. Some seasons have a theme, and in season 21, Ramsay has chosen to pit experienced, developed chefs against young, albeit knowledgeable chefs.
The show is filled with big personalities, and it doesn't take viewers long to choose their favorites. Even before the first episode of the new season had aired, people took to Reddit to discuss who they thought would go the furthest, plus who they love and hate.
Though there is still plenty of competition to go, fans aren't shy about sharing their views. Prior to the season 21 premiere, one Reddit user suggested the more experienced chefs could be "inherently disadvantaged" given that past winners were typically on the younger side. In addition to overall team thoughts, several users have already formed opinions about one person — and the opinions are only based on their hair.
Reddit is poking fun at one contestant's hair
Brett Binninger-Schwartz, a "20-something" contestant who is an executive chef in Ohio, appears in season 21 with bright pink hair. While it certainly adds some pizzazz, not all fans are loving the color — and some think it could be his demise.
"Brett's playing a dangerous game looking like a strawberry crunch bar," one Reddit user wrote. Another user compared Brett to Jayson, a former contestant who has come back to assist Ramsay in several seasons. Jayson has bright blue hair. "I feel like brett is gonna be like [Jayson] 2.0 and is gonna be called 'strawberry head,'" the user said.
While fans can hate all they want, Brett is still in the competition after the first two episodes. And at least no one has yet tried to convince him to shave his head like the prank from season 10 (via YouTube). Two contestants have been sent home so far: Charlene Sherman, who Ramsay didn't think was ready for such an intense chef position, and Zeus Gordiany, who admitted he didn't want to win the competition as much as his peers. "Hell's Kitchen" premieres on Wednesdays at 8 p.m. ET on Fox.