Texas Pete Hot Sauce Is Being Sued For This Ironic Reason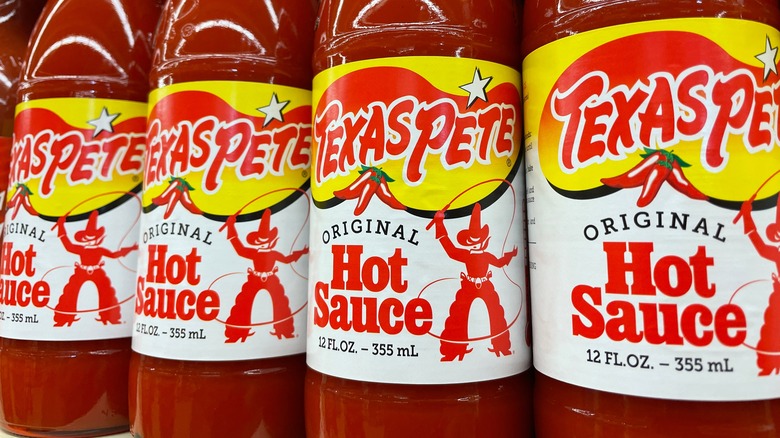 Billy F Blume Jr/Shutterstock
Some people might remember the Pace Salsa commercial about the differences between salsas made in New York City versus San Antonio. Although some consumers are quite adept at studying food labels, one California man has found fault with a particular hot sauce. Could Texas Pete be forced to rebrand due to some pending litigation?
Food lawsuits can fall into various categories. As Food Dive explains, food safety, food labeling, and various other issues have found their way into the legal system. While people might laugh about the McDonald's hot coffee litigation from a while back (aka Liebeck v. McDonald's via American Museum of Tort Law), the underlying idea of a company being "willful, wanton, and reckless," can lead a plaintiff to be awarded damages. From negligence to willful disregard, the plaintiffs can seek redress for those bad acts. 
For consumers, there are some inherent expectations when purchasing a consumer product. And with a recent lawsuit against Texas Pete hot sauce, the commentary from the Pace Salsa commercial might come back into play. It might be time to address whether a brand's name should represent the locale of the ingredients in the bottle.
Has Texas Pete roped consumers into a misnomer?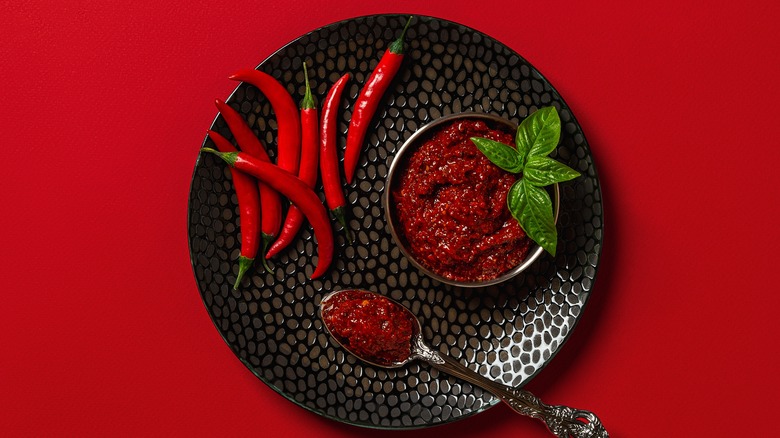 Maryia_K/Shutterstock
Sometimes, a dash of hot sauce can amplify the flavor in a dish. But Philip White is bringing a different kind of heat with his California civil lawsuit against Texas Pete. As explained by Law & Crime, White is seeking compensatory and punitive damages as well as an injunction under the California Consumers Legal Remedies Act, which bans "deceptive representations or designations of geographic origin in connection with goods or services." 
White alleges that the popular condiment brand has nothing to do with the Lone Star state, although the labeling supposedly implies otherwise. (As Today notes, the sauce is actually made in North Carolina.) The civil complaint goes into detail about why the hot sauce and its ingredients are not distinctively Texas and how the labeling, in both name and imagery, imply a deeply rooted connection to the state.
Although White apparently feels he was duped into making a purchase, Texas Pete addresses how its name came to be on its website, in addition to the bottle listing where it is produced. Whether or not White can prove that the company is using deceptive advertising to influence his purchase will eventually be determined by the court. Shakespeare might have said "a rose by any other name would smell as sweet," but in this legal battle, "Texas" might be a word a little too spicy to handle.