Here's What Angela Lansbury Typically Ate In A Day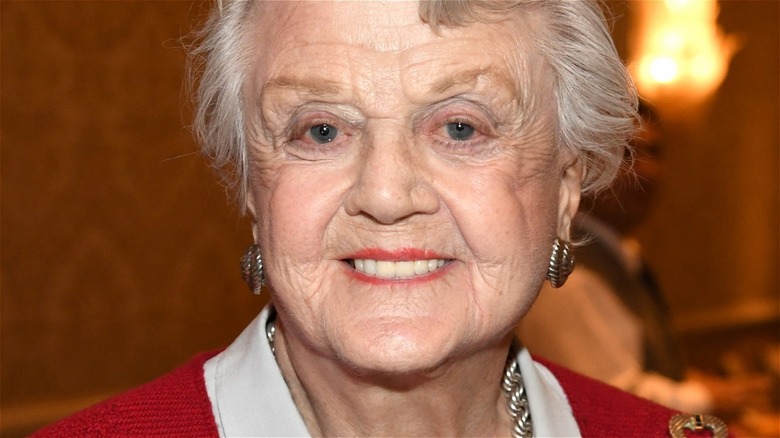 Frazer Harrison/Getty
We may receive a commission on purchases made from links.
Beloved television, film, and stage actor Angela Lansbury died on October 11, just a few days shy of her 97th birthday (per Biography). The London-born star received three Oscar nominations during her eight-decade career, including one for her very first role in 1944's "Gaslight," though her only win was an honorary award in 2014. 
Lansbury's oeuvre is positively massive, and you may find after a quick peek at the long list that you recognize her from far more places than you think. She was, after all, the voice of Mrs. Potts in the "Beauty & the Beast" franchise and the Dowager Empress in "Anastasia." But Lansbury is best remembered for her long-running role as Jessica Fletcher on "Murder, She Wrote" (per IMDb). The series aired from 1984 to 1996, and she reprised the role for TV movies into the 2000s.
But despite her British heritage, Lansbury was no great fan of traditional British cooking at home. While the British are famous for their unhealthful, hearty fare, if that's what you're looking for in Lansbury's daily diet, you'd best look else where. (You'll find no classic shepherd's pie recipe here.) In her 1990 self-help book, "Angela Lansbury's Positive Moves," Lansbury lets audiences in on her fitness plan and diet regime. By her own admission in the video accompaniment to "Positive Moves," Lansbury was no diet fanatic, though she was a big believer in the power of fruits and veggies.
Veggies, she ate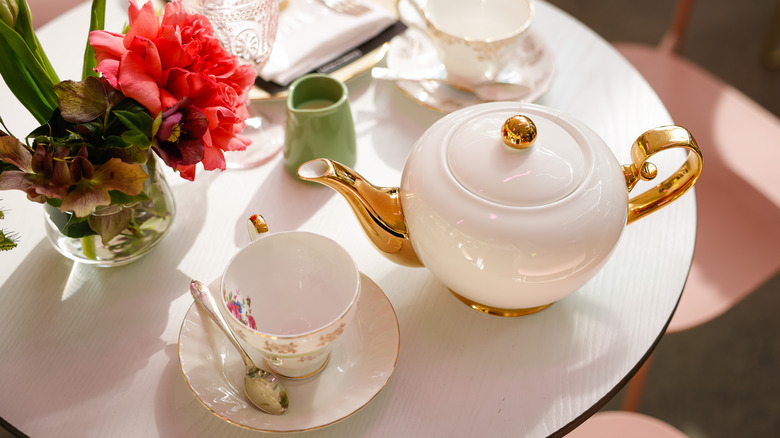 Hanna Lassen/Getty Images
Angela Lansbury started her day with a large glass of fresh squeezed orange juice and a hefty helping of fruit: one quarter cantaloupe and a banana, one half papaya, or a piece of honeydew melon. For lunch, Lansbury stuck with veggies, opting for a chopped salad with vinaigrette dressing, a salad sandwich (whatever, precisely, that is), or a bowl of vegetable soup. She got her protein from a slice of whole-wheat toast with low-fat cheese. Lansbury enjoyed baking the bread herself and said in her book that she "[didn't] ever want to be so busy that [she couldn't] find the time to make a great homemade bread" (via Silver Screen Suppers).
A big snacker, Lansbury allowed herself an apple, an orange, or a cup of strawberries between breakfast and lunch and a cup of tea and an oatmeal cookie or homemade blueberry muffin at tea time. For dinner, Lansbury liked to start with sliced tomato with basil drizzled with olive oil or a fresh green salad, following it up with five ounces of chicken, swordfish, or turkey, and steamed veggies on the side. (Her favorites were broccoli and Brussels sprouts.) For dessert, she'd indulge in a slice of bread with strawberry jam, tofu ice cream, or a piece of fruit.
Lansbury also liked to indulge in a glass of wine, a practice she credited with keeping her young, according to Express.