These Major Grocery Could Merge Within The Week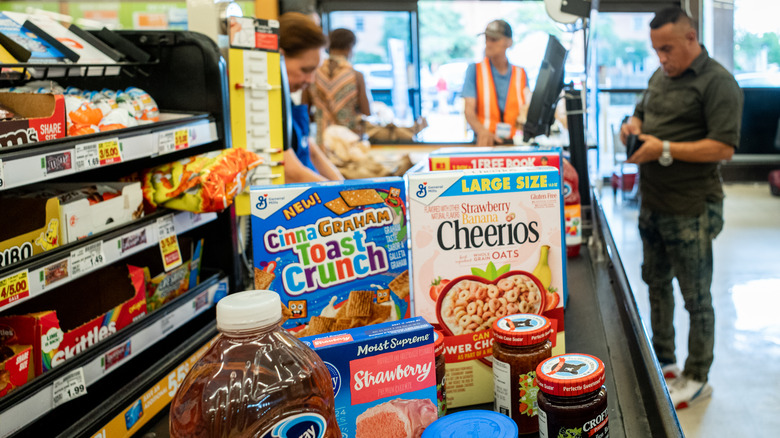 Brandon Bell/Getty Images
Bloomberg broke the news on Thursday morning that Kroger is in talks to buy Albertsons. It's a deal the news outlet said will result in a "U.S. grocery giant" and what Reuters is saying would be a "supermarket titan." The deal is expected to be decided on very soon. Bloomberg believes the merger may happen any day now. Consultant Burt Klickinger told Reuters that he believe the merger would allow for the two stores to compete more easily with Walmart. 
Walmart is by far the largest grocer in the U.S., garnering 25% of all money spent on groceries. Meanwhile, 8% of all grocery money is spent at Kroger and 5% at Albertsons. Stock shares of Albertsons went up 11% on Thursday while shares of Kroger dropped 1.4%.
By the numbers, Kroger and Albertsons are fairly similar. Kroger currently owns 2,800 stores including Fred Meyer, Ralphs, and King Soopers stores in 35 states. Albertsons owns 2,200 stores such as Safeway, Acme, and Tom Thumb in 34 states and Washington, D.C (via CNBC). A merger that would bring all these stores together would be one of gigantic proportions.
Is the merger good for the American consumer?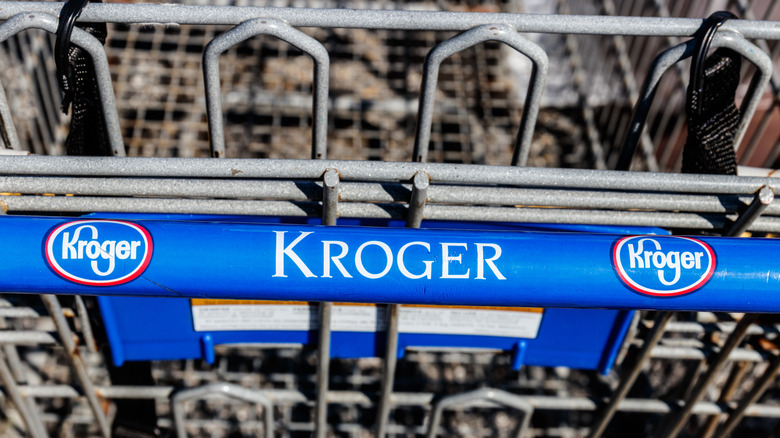 Jonathan Weiss/Shutterstock
But not so fast. Even if the two supermarket stores reach a deal, it still has to be approved by the U.S. government to prevent a monopoly. The investigation would check whether such a merger would negatively impact consumers, according to the New York Times. For instance, soaring prices could be an issue of such a business move, impacting shoppers already on a tight budget due to inflation. Sarah Miller of the American Economic Liberties Project thinks the deal is a bad idea. In an interview with Reuters, she said the merger would "squeeze consumers already struggling to afford food." Miller continued, "This merger is a cut-and-dried case of monopoly power, and enforcers should block it."
However, The Krazy Coupon Lady notes acquiring Albertsons would make Kroger a larger grocery, giving it more clout when it comes to buying power and leading to potentially lower prices, like at Walmart. The blog also notes that Kroger's prices are generally cheaper than Albertsons, so shoppers' grocery bills are bound to go down, at least in the short term. It remains seen if a merger takes place or what the results would be.