Giada De Laurentiis' Italy Trip Photos Are Giving Instagram Serious FOMO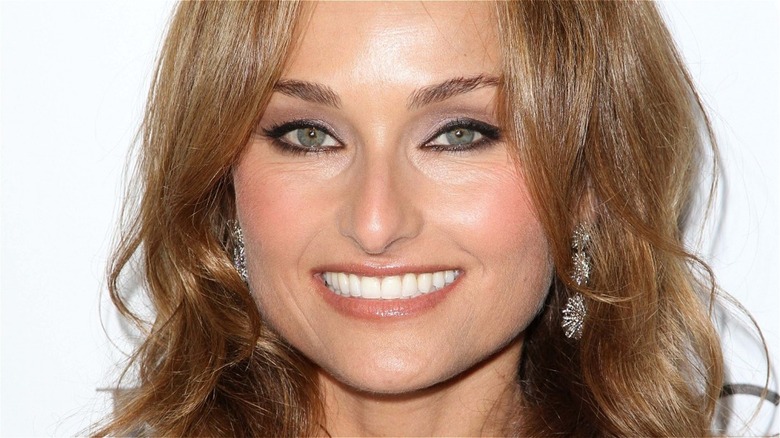 s_bukley/Shutterstock
Giada De Laurentiis is one of America's favorite Italian chefs, appearing on Food Network shows, including "Giada in Italy," and publishing several cookbooks. De Laurentiis actually hails from Italy, having been born in Rome, and grew up in her grandfather's restaurant, DDL Foodshow, an Italian eatery in California (via Food Network). When she first came to America when she was seven years old, De Laurentiis was quick to want to assimilate into American culture, but when she found herself cooking her family's food later in life, she embraced her Italian roots, especially by learning the Italian language again (via Parade).
Today, it's clear De Laurentiis is proud to be an Italian chef as, according to her Instagram, she has taken several trips to the Mediterranean country, including to areas like Puglia this past July and Bari in June. But it's De Laurentiis' latest Italian trip that has Instagram buzzing with plenty of FOMO.
Giada De Laurentiis went on a stellar Italian trip
Giada De Laurentiis recently took to Instagram to share a series of photos with the caption: "Still unwinding from my whirlwind @thegiadzy Italy trip... such an honor to visit the farms of the producers we carry!!" In the caption, De Laurentiis is referring to Giadzy, her retail website, where customers can purchase Italian food products. According to Giadzy's Instagram, during the trip, De Laurentiis made a visit to a northern Italian rice farm from which she sources Carnaroli rice, which she says is perfect for saffron risotto.
Back on her own Instagram post, fans took to the comments to share how much they envied De Laurentiis' trip, posting plenty of heart-eyed, red heart, and fire emoji. "That's where I want to go! To the farmers. All of them," wrote user @chicksinthesky while @romeesgarden chimed in "I want this trip too." "Wish I was there," posted Instagrammer @brian.panella.official, lamenting they were instead stuck in New York City.