QDOBA Brings 'Flavors Of Mexican Street Food' With Its New Offering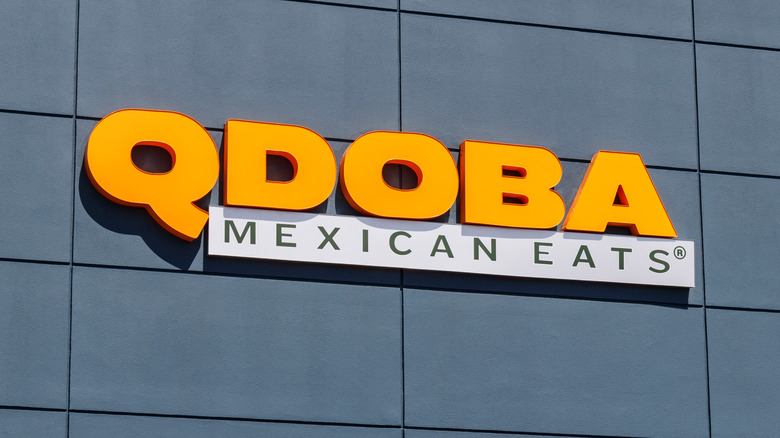 Jonathan Weiss/Shutterstock
While QDOBA has been named America's Best Fast Casual Restaurant by USA Today 10Best Awards, the accolade does not mean that the brand is sitting on its laurels. Over the years, the restaurant has used its Signature Eats entrees to highlight chef-curated offerings that bring flavorful excitement to the table. With its latest menu offering, Mexican street food and its robust flavors step off the food truck and into the restaurant.
Over the years, the taco truck, street food, and traditional dishes have turned little cravings into bigger food trends. From food television programs to people longing to satisfy that wanderlust craving, globally influenced menu items have become popular. As World Goo explains, Mexican street food is celebrated because of its variety. 
From tacos to elotes to a variety of other dishes, the mouthwatering meals leave a lasting impression. Just like the options are many, each version has its own approach. From the seasoning to the ingredients, the dishes adapt to their guests and ensure that people come back time and time again. With the new QDOBA menu addition, the slow-cooked, classic Mexican street food flavors are an invitation to discover deliciousness.
QDOBA adds Brisket Birria to its menu
While many people love QDOBA's signature three-cheese queso, a new menu ingredient might give that creamy goodness a run for its money. According to a recent press release, the popular fast-casual restaurant brand is adding Brisket Birria to its menu. The new ingredient can be added to a variety of menu items or can be enjoyed in two new chef-curated recipes, QuesaBirria Quesadilla and QuesaBirria Burrito.
For those unfamiliar, Food Network describes birria as a "flavorful slow-cooked stew." Although a type of barbacoa, barbacoa is not birria. That cooking distinction, as well as the flavor, is important. For the birria, the protein can vary, and the spices can depend on the recipe's regional origin, but the majority of recipes feature more of a braised meat.
Although QDOBA does not reveal the particular seasonings in its recipe, the ingredient is described as slow-cooked and shredded. Based on the two signature dishes, the flavor should balance well with the richness of the three-cheese queso, as well as complement the acidic notes from the pico de gallo or cilantro lime rice. For anyone who longs to taste the authentic flavors of Mexican street food, the new QDOBA Brisket Birria might have people satisfying those antojitos with bold flavors.