This NBA Team Has The Most Expensive Beer This Season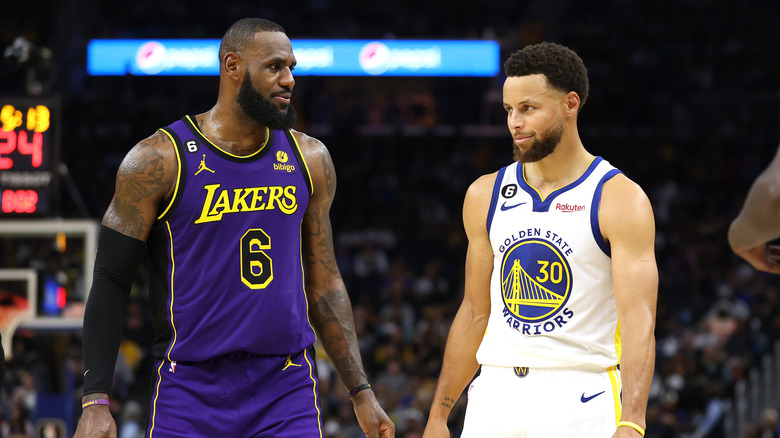 Ezra Shaw/Getty Images
The NBA's 2022-23 season tipped off on Oct. 18, with two premiere matchups as the reigning Eastern Conference winners the Boston Celtics squared off against the Philadelphia 76ers. The defending champs, the Golden State Warriors and Steph Curry, hosted Lebron James and the Los Angeles Lakers (per ESPN). Expectations are high for all four teams, and at least for now spectators, will pack stadiums to see them play as long as they are putting out a quality product on the court.
While the most thrilling aspect of watching an NBA game in person is witnessing the superstars make phenomenal plays and entertain us with acrobatic dunks and no-look passes, food and beverages constitute a major part of the fan experience as well. That often means hot dogs and sodas for the kids and beer for the adults. And depending on where you go to attend a game, that pint of brew can make a serious dent in your wallet.
The price of success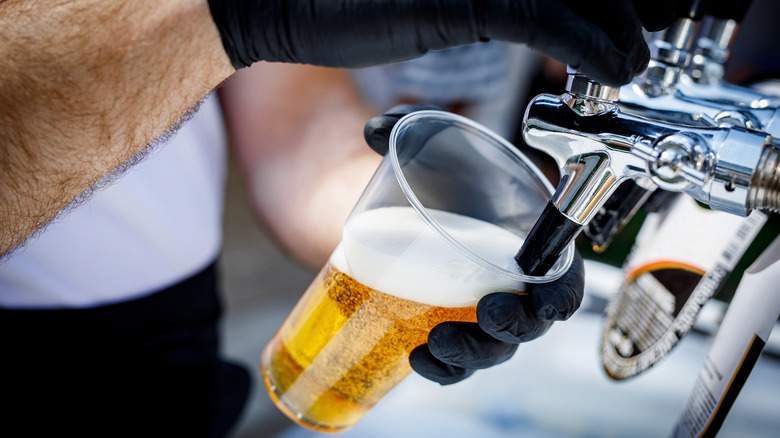 Piotr Piatrouski/Shutterstock
Bookies.com put together an analysis of how much it costs to attend an NBA game that incorporates an itemized breakdown of ticket, parking, hot dogs, sodas, and beer–the basic building blocks encompassing the entire fan experience. What they found was that pricing, including the cost of beer, varies widely around the league.
While it may be exciting to cheer for a great NBA team that you know has a chance to win every time they take the court, celebrating with beer purchased in their stadium might hinder your finances. The returning champ Warriors and the runners-up Celtics are tied for the most expensive beer prices, charging a hefty $17.28 for a 16-ounce pour. For around that same price you can buy a case of domestic beer at the store in some states (per Make Beer Easy).
On the other end of the spectrum, the beer bargain of the NBA is the Cleveland Cavaliers, where you can grab a 16-ounce cold one for only $5.28, an even $12 less than the Celtics and Warriors. And the Cavs have a promising young team that just missed the playoffs last year and has high hopes in 2022-23 with the addition of star guard Donovan Mitchell. Cleveland might just be the destination of choice for thirsty cost-conscious patrons looking to make a pilgrimage to an NBA game this season.