The Simple Pasta Rachael Ray Constantly Feeds Her Family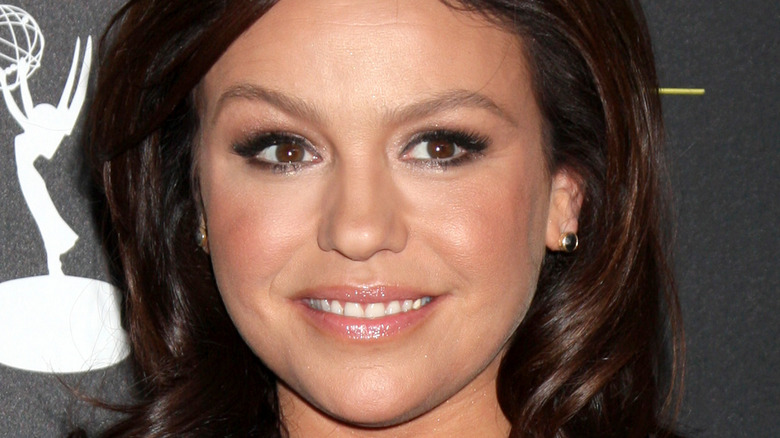 Kathy Hutchins/Shutterstock
Keeping it down-to-earth and real, Rachael Ray believes the best way to express love is with food. When she greets her home audience, it's like she is talking to friends. No ceremony, no stress — just fun.
"I'm going to show you guys this super-simple, so-flavorful pasta," the popular talk show host told her in-studio and home audience while filming "The Rachael Ray Show," which airs on local networks and online. "It's a real mindblower and one of my family's favorites."
Ray's run as a celebrity cook on a regional news network with a segment called "30-Minute Meals," per Food Network. The culinary superstar went on to author several cookbooks and started her own magazine. Her TV shows include "Rachael vs. Guy: Celebrity Cook-Off" and "Rachael Ray's Kids Cook-Off," as well as her long-running and award-winning talk show, which began in 2007. Now, meal kits featuring Ray's recipes are available from Home Chef.
If you're shopping at Kroger and run into Ray, smile and wave, but don't ask for her opinion — she wants you to make your own mistakes. "The dish becomes yours the minute you heat the pan," she said while teaching viewers how to make a simple but decadent pasta dish.
Creamy Saffron Ricotta Pasta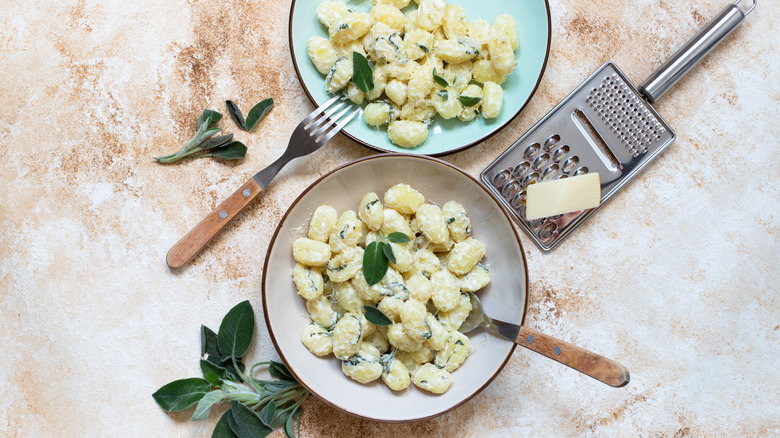 DariaKM/Shutterstock
These are four words that add up to an indulgent favorite at Rachael Ray's family gatherings. Creamy saffron ricotta pasta could not be anything less than "delish," as Ray said on "The Rachael Ray Show." She sprinkles "copious amounts of cheese" into her mixing bowl — along with cream, saffron, and ricotta cheese made from sheep milk. Whip until fluffy, she says.
Ray cooks the saffron-enhanced, gnocchi-shaped pasta and saves the starchy pasta water to add to the dish later. Every home cook worth their weight in durum wheat knows that the leftover water is liquid gold that is essential in marrying the pasta with the sauce, as Ray pointed out on TikTok. "May they all fall in love and be together forever in beautiful, magical happiness," Ray cooed as she poured the pasta water in.
She recommends pairing Pecorino Romano with ricotta cheese made from sheep milk, which the culinary star prefers for its tangy and salty flavor. If you are using cow's milk ricotta, no worries. Ray says to match it with Parmigiano. The recipe calls for "steeping" saffron in hot vegetable stock, along with the zest of a lemon and an orange. Garlic, salt, black pepper, and red pepper flakes are also added to complement the creamy sauce and the sweetness of the ricotta. The final touch? Sprinkling fresh thyme, chopped nuts, and beautiful edible flowers atop the pasta elicited oohs and aahs — even applause — from the studio audience.