Leslie Jordan's Wholesome Airplane Meal Is What You Need To Read Today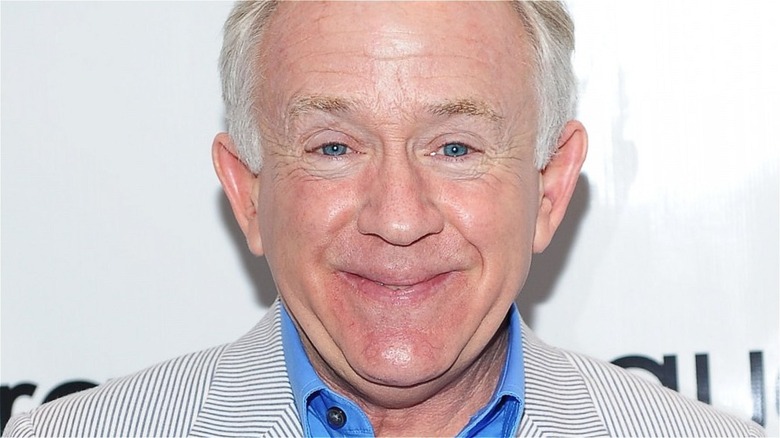 Michael Loccisano/Getty
It's no secret that airplane food isn't always the most appealing. After all, the meals that the flight attendants hand out on longer flights are prepared far in advance, frozen, and then thawed in the air prior to serving, as Time reports. And, they're not exactly the highest-quality items to begin with — we have a feeling that even if you ate them right after they were prepared, they wouldn't win any awards.
Typically, though, you simply have to endure whatever options your particular flight is serving, or select something from the limited menu of snack items available on your particular route. However, there's one type of flight where the fare being served up is entirely different. If you've bypassed economy, you've gone one further than first-class, and you're all set to fly aboard a private jet, the dining options are likely much more palatable. As per Bit Lux Travel, private charters will typically have some type of catering team that serves guests food which has actually been prepared in the compact on-board kitchen, rather than mass prepared on ground and frozen for dispersal to the hundreds of guests aboard.
Guests can likely make requests prior to the flight so the catering team knows exactly what to bring. However, Leslie Jordan, who died Monday in a car crash in Los Angeles, California (per CNN), took matters into his own hands for his very first flight on a private jet to the delight of his fellow passengers.
Jordan's high-altitude Southern feast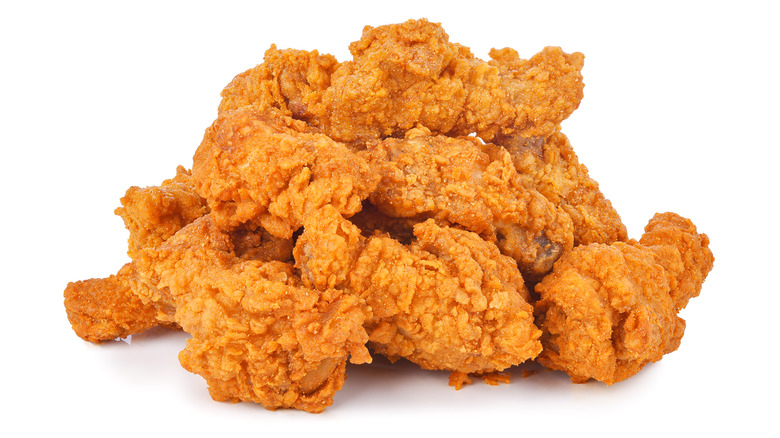 PotaeRin/Shutterstock
The late actor Leslie Jordan, known for his larger-than-life personality and signature Southern twang, confessed on the Allrecipes podcast Homemade that he didn't really know what the rules were aboard private jets before his first-ever flight on one of them. He was planning to go on a cross-country flight with Linda Bloodworth-Thomason, creator of "Designing Women," and her husband Harry Thomason, who was director and executive producer on the same show (via IMDB). Jordan said he knew the flight would be quite lengthy, and figured he'd want something to eat. 
Since he didn't know that there would be catering aboard the jet, he decided to bring some food along with him — and he went all in, embracing his Southern roots with his in-air menu. "I fried a whole chicken. And I made some potato salad. And I had big jugs of sweet tea in Mason jars," he spilled on the culinary podcast. (If his menu inspires you, try out these crispy fried chicken and Southern sweet tea recipes).
While his fellow passengers were amused by his misunderstanding of what to expect aboard a private jet, the fare Jordan brought was too tempting to resist. Given how much joy Jordan brought to his fans and co-stars, as the comment section of an Instagram post announcing his passing demonstrates, we have a feeling the quality of his Southern cuisine was second only to the company his guests were able to share it with.